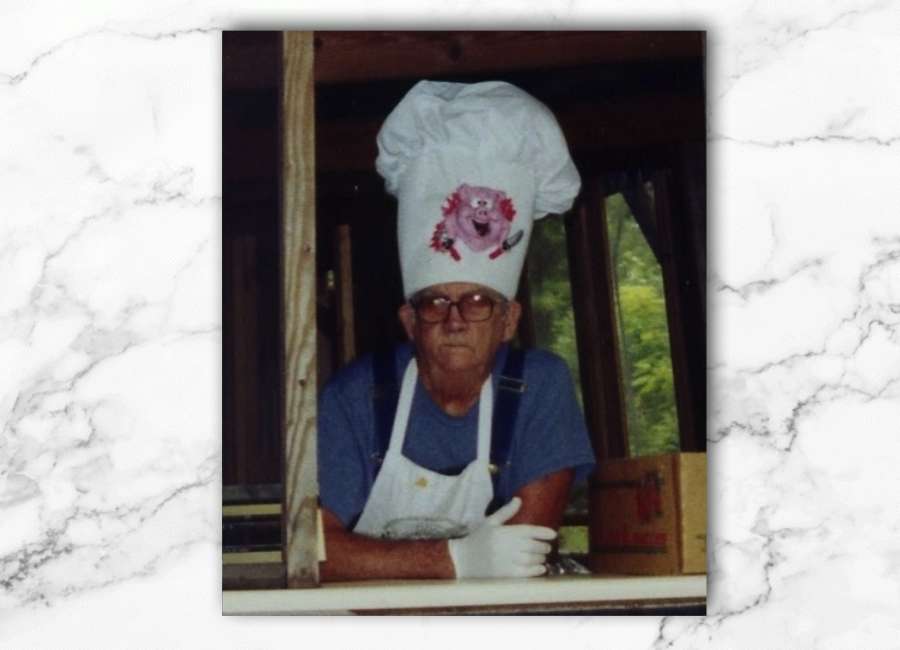 Bobby Lee Dalton Proctor of Sharpsburg, Georgia, passed away at his home on Thursday, January 21, 2021. He was 85.
Bobby was born in Sargent, Georgia on April 27, 1935, to the late Noah Henry Proctor and Omia Lee Baxter Proctor.
Bobby enlisted in the Air Force in 1953 at age 18 and served during the Korean War. Bobby was stationed in England where he refueled planes. He was a Chauffeur and received numerous awards for safe driving. He was Honorably Discharged in October of 1957. After coming home, he got a job at Coweta Dairies and then Dependable Vending where he worked until he retired. On his days off, he loved to fish for catfish which he would also clean and loved to eat.
Bobby also loved to raise hogs and goats. He and his "Yankee" friend Tom, who helped him, enjoyed making pig condos and carpeting the floors so they could walk better. He made sausage for the family when the pigs got big enough. He was known around the county for his BBQs. He participated in BBQ competitions and always made BBQ and stew for the Family Reunions.
Bobby loved his family and extended family. He enjoyed it when the little ones came to visit and would always give them Little Debbie Cakes. He loved his children, grandchildren, great-grandchildren and he loved his wife. They had been married 62 years when she passed away in August.
Bobby and Sara met at a country store in Sargent where she worked. She asked the man who delivered the chips to tell the "boy" outside to come and help him. The "boy" didn't work for the chip man though, but love blossomed from there anyway.
Bobby was preceded in death by his wife, Sara, whom he just couldn't live without, and leaves behind sons', Wayne (Terri) Proctor of Sharpsburg, Allen Proctor of Chattahoochee Hills, and Bubba (Renee) Proctor of Sharpsburg, and a daughter, Missy (Ronny) North of Sharpsburg. Grandchildren, Travis & Meghan Proctor, Amanda Proctor, John Allen Proctor, Daniel Carroll, Jaynie Proctor, Sadie (Kyle) Kelly, Great Grandchildren and numerous nieces and nephews.
Services for Bobby Proctor will be conducted on Wednesday, January 27, 2021, at 11 a.m. in the chapel of McKoon Funeral Home 38 Jackson St. Newnan, GA with the Rev. Howard Alexander and the Rev. Bobby Cason officiating. Burial will follow in the Rock Springs Baptist Church cemetery. Pallbearers are Travis Proctor, John Allen Proctor, Daniel Carroll, Thomas Mizell, Kyle Kelly and Brian Lewis. Visitation will be Tuesday, January 26 from 5-7 at McKoon Funeral Home on Jackson Street, Newnan, Georgia.
Condolences may be expressed to the family at www.mckoon.com
McKoon Funeral Home & Crematory (770) 253-4580
Attachments area