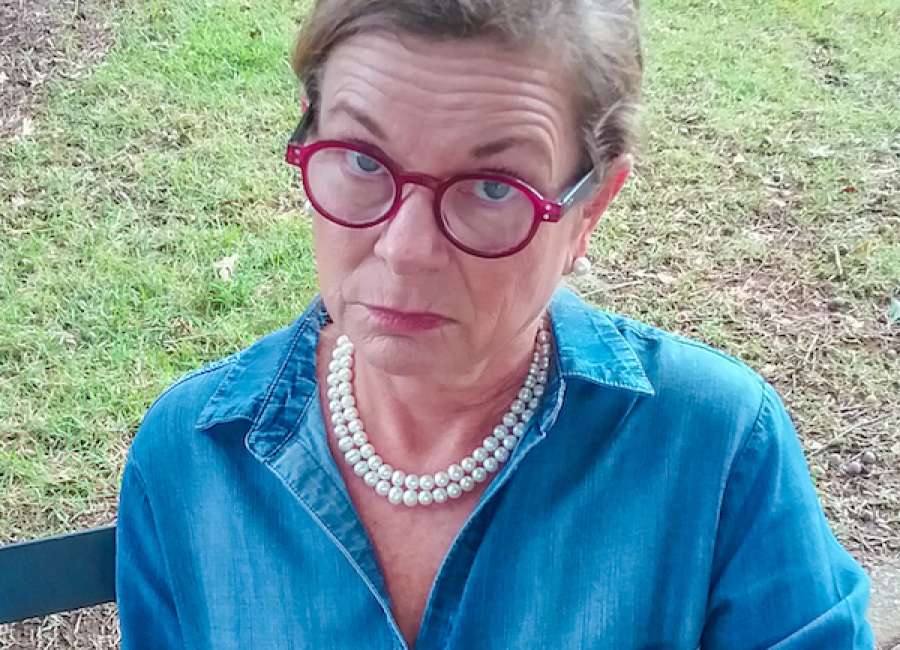 Dear Miss Pearl,
My 78-year-old daddy recently traded in his Oldsmobile for a convertible sports car. Mama can't even get in or out of the car because of her bad knees, and I think it is very unfair of him to spend the money on something she can't even enjoy.
Maybe your mama not being able to get in the car was part of the reason for getting it? Seriously though, does the fact that your daddy bought a sports car concern your mother as much as it concerns you? Your mama might be fine with his purchase and may even be thrilled that her bad knees give her an excuse not to have to ride in it. She may also be planning on using the sports car as leverage to get new furniture and window treatments for the den. I suggest you talk with your mama before you stir up trouble … we would hate for your daddy to not let you borrow the car (and we all know you are having a fit to take it for a spin)!
Dear Miss Pearl,
Gigi always told me that I could have her sewing machine when she died. She passed away four months ago, and Mama still won't let me have it because my idiot brother said his wife might want it. And she doesn't even sew. Mama says she doesn't want to "start any trouble," but that ship has sailed!
I can understand your feelings, however, it would help to know if your mama was aware of this promise. If she DID know about it, she should have told your brother and offered him your Gigi's collection of deviled egg plates or Pyrex casserole dishes. The fact that your sister-in-law doesn't even sew is a no-brainer, but like you said, your brother is an idiot. Issues such as this can cause hurt feelings and create havoc within a family, and I hope y'all will get this resolved quickly. Let this be a lesson to your mama that these things need to be written down or shared at a family meeting. She should, at the very least, put names on the back or bottom of treasures. THIS is what masking tape is really for!
And Another Thing:
Is that a small light I see at the end of the tunnel or simply a fast moving train? I pray it is a light and that the COVID vaccine will soon be readily available for everyone to get. The sooner we all get it, the sooner we can reintroduce the word "normal" back into our vocabulary, right? However, "It ain't over until the fat lady sings," and I know we are still several months away from the possibility of not having to always be socially distanced or have to wear these $!@# masks. I have become a hermit, and I worry that Gus and Millie Katherine are going to suffer from separation anxiety when I actually get to leave the house for more than a couple of hours. At least we seem to be moving in the right direction. I know my Mama is counting the days to have me back inside The Palace!
"Miss Pearl," aka Colleen Sprayberry, is one of Newnan's leading authorities on modern etiquette. She gladly lends her advice to everyone whether they want it or not, because, "After all, it's all about the children and setting a good example for them." Her videos are available on her Facebook page and YouTube channel. She can be reached at misspearl678@gmail.com .