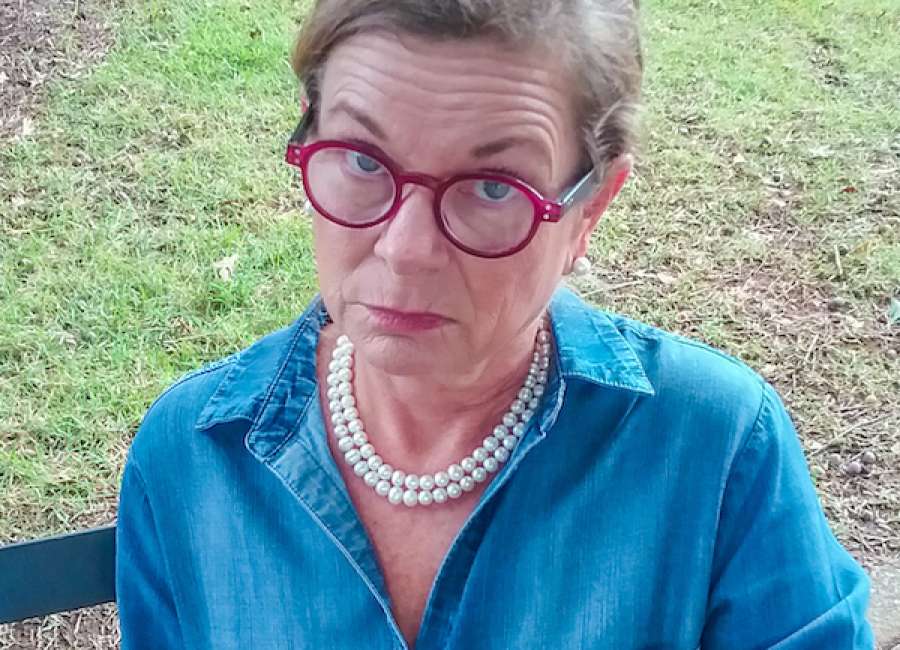 Dear Miss Pearl,
My wife is nine months pregnant with our first child, and I can't seem to do or say anything right. One minute she is laughing, and the next she is crying. Is this how it is going to be for the rest of my life?
Bless your heart. Imagine a nine-course meal that has been painstakingly prepared. Each delicious course is beautifully plated and paired with the perfect wine selection. The monogrammed table lines have been ironed to perfection, the china and silver are exquisite, and the dinner guests and conversation are stellar. Now I want you to take every detail of this fabulous event, put it in the blender and turn the switch to "high."
THIS, dear boy, is how your wife and her emotions are feeling right now. It's not your fault; however, you are the easiest target to blame for this roller coaster ride. This is a temporary situation, and you need to put your big boy boxers on and LET IT GO. I promise you that the woman you married, the woman you love and adore, the woman who thinks all of your jokes are funny, the woman who has been carrying your child for NINE months during a pandemic is still there. She has no control over the changes that are occurring to her body or the hormone overload that is in full swing.
In other words, it's not her fault either that she is highly emotional or irrational right now. I promise you that things will get better once the baby is born and you have the opportunity to shine as the doting husband and father. You might want to get as much sleep as you can right now, and if it's not too much of an imposition, let your wife be in charge of the television remote (at least until the baby arrives).
There is a reason why women, not men, get pregnant. Men simply couldn't handle it. I remind you of this because, well, it's the truth.
Dear Miss Pearl,
One of my coworkers seems to think that her mask always has to match her outfit. What do you think?
Ten months living in a pandemic … at this point, I am just glad that most people are still wearing a mask.
And Another Thing:
Big and I enjoy eating soup when the weather is cold, and it looks like we may be eating a lot of it. The only issue I have with soup is that you can't just make a small pot of it, so you have to either eat it for three days straight or freeze it and forget you have it in the freezer. I'm still looking for a ham bone that I KNOW is in my freezer somewhere! I don't have anything against canned soup except that homemade tastes so much better.
Potato soup is Big's favorite, and I prefer a pot of Navy bean soup (which is why I am searching for that ham bone). And let's clear something up right now; gumbo is NOT soup. Gumbo is a labor of love, requires a roux as well as the trinity, usually needs praying over and a few Hail Marys, and is never to be purchased in a can. There, I feel better!
***
"Miss Pearl," aka Colleen Sprayberry, is one of Newnan's leading authorities on modern etiquette. She gladly lends her advice to everyone whether they want it or not, because, "After all, it's all about the children and setting a good example for them." Her videos are available on her Facebook page and YouTube channel. She can be reached at misspearl678@gmail.com .