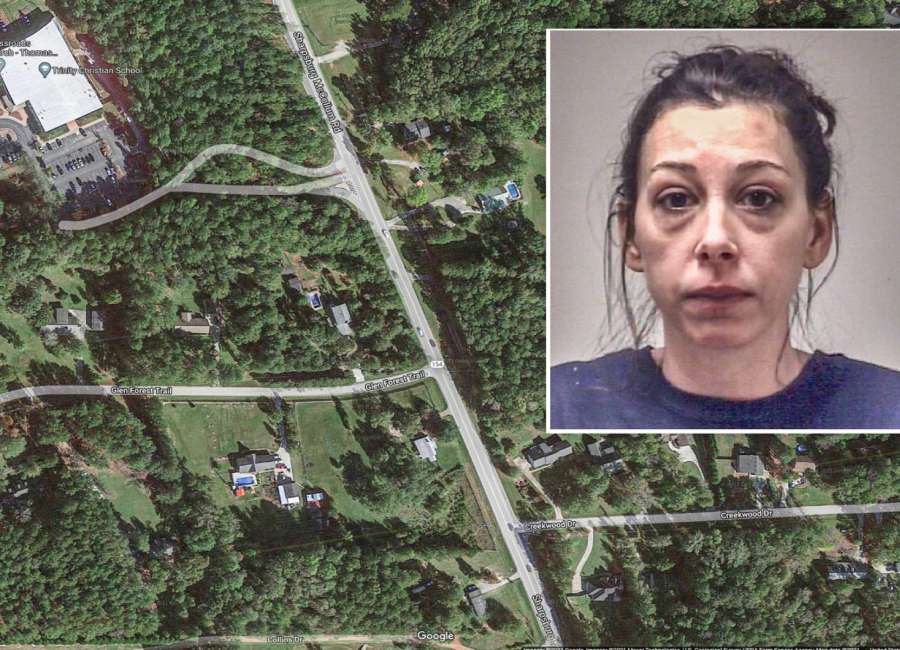 An alleged drunk driver is accused of striking a cyclist and driving away.

Tina Marie Thompson, 36, of Peachtree City, is charged with leaving the scene of an accident with injury, serious injury by vehicle, obstruction of officers, DUI, failure to maintain lane and following too closely, according to jail documents.
The crash occurred Thursday evening in the area of Highway 154 and Glen Forest Trail when Thompson reportedly struck a man on a bicycle with her vehicle. She then drove away, according to Col. James Yarbrough with the Coweta County Sheriff's Office.
Upon their arrival, authorities located the victim lying on the side of the road suffering from traumatic injuries. The 50-year-old male victim was then airlifted to Atlanta Medical Center where his condition is currently unknown.
Shortly after the accident, deputies received a traffic complaint from another caller regarding a vehicle driving erratically on Highway 154. A deputy performed a traffic stop on the car and soon determined that Thompson was involved in the hit and run incident.
Debris left behind at the scene of the accident was consistent with damage to Thompson's car.
Thompson was arrested and transported to the Coweta County Jail where she's being held on a $7,500 bond.