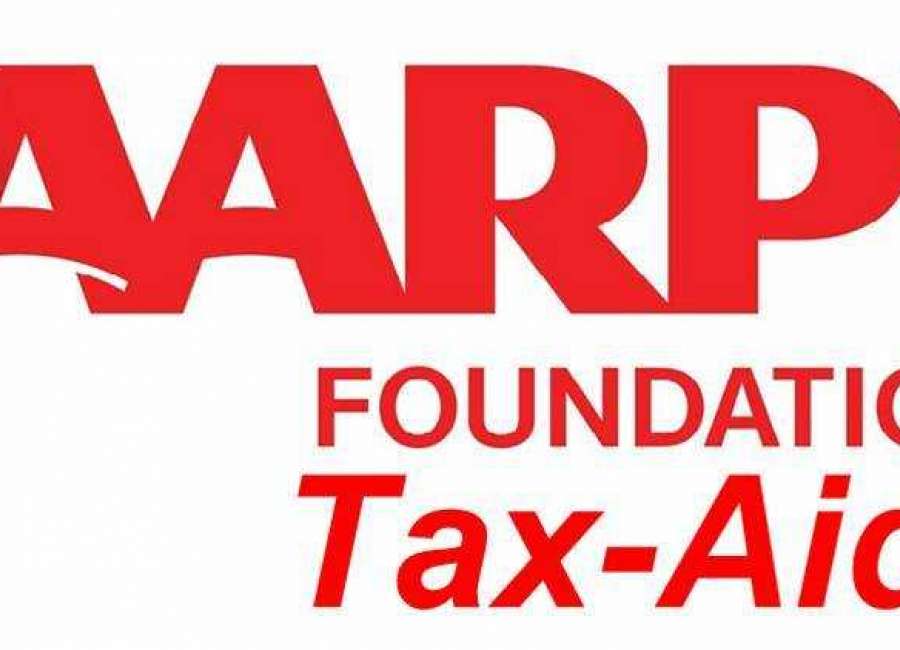 This story has been updated to include the correct phone number at the bottom of the article.
Free tax preparation through the AARP Foundation's Tax Aide program is back this year, but things are very different because of COVID-19.
Tax Aide offers free assistance with filing state and federal income tax returns. You don't have to be a member of AARP, and all ages are welcome.
Because of COVID-19, the event will be operating by appointment only, and all assistance will be at one location, the Coweta Central Library. Previously, there were sessions at both the Central and Powell libraries.
Masks are required and face-to-face interaction will be limited, according to Jimmy Taylor of AARP Tax Aide. Clients are asked to arrive 15 minutes early for their appointments. When clients arrive, they will be given an interview sheet to take back to their vehicles and fill out, and an envelope for all their documentation and other paperwork. Once filled out, the items are dropped off at the library. Clients are asked to then wait in their cars while the return is prepared. If there are questions, the tax preparer will call or come out to the vehicle. The return is then reviewed with the client before it is electronically filed. All forms will be returned to the client.
Tax Aide volunteers will be on hand every Wednesday and Thursday from Feb. 3 to April 15 at the Central Library, located at 85 Literary Lane, Newnan. The library is near the intersection of Lower Fayetteville Road and Highway 154/McCollum Sharpsburg Road.
To make an appointment, contact the library at 770-683-2052. You can call for appointments during the library hours of 10 a.m. to 5 p.m. Monday-Friday and 10 a.m. to 2 p.m. Saturdays.
Taylor said they expect appointments to fill quickly, and he encourages everyone to make their reservations early. He said he expects all appointments to fill within the next few weeks.
Those wishing to have their tax returns prepared should bring all their documentation, including photo ID for all taxpayers, a copy of the 2019 return, W-2 forms, unemployment compensation statements, all 1099s, dependent care provider forms, information about charitable contributions, and Social Security cards or other documentation for self and all dependents. Those wishing to have their refunds direct deposited should bring a voided check.
For filing 2020 taxes, taxpayers also need to know the amounts of their stimulus payments from 2020 and 2021. Stimulus payments are not taxed but should be included on the tax return. Taxpayers who didn't receive the stimulus payments they were supposed to can receive them as part of their tax refunds.
Tax Aide volunteers can handle most individual returns, and can also handle basic returns for the self-employed.
They can't handle self-employment taxes if there are employees, losses, expenses greater than $25,000, deprecation, business use of home or other complicating factors.
They can't do complicated capital gains/losses such as futures or options, complicated schedule K-1s, rental income, except land-only rentals or rentals of personal residences less than 15 days, farm income or expenses, royalty income with expenses not from self employment, moving expenses, certain investment or itemized deductions, alternative minimum tax, additional Medicare tax or net investment income tax, or foreign financial asset reporting requirements.
Volunteers can handle most credits, HSAs, most 1099 income and Schedule K-1s that include only interest, dividends, capital gains/losses or royalties, as well as the qualified business income deduction.
Last year's Tax Aide program was cut short in Coweta when the libraries closed because of COVID-19. This year, the volunteers were determined to hold the assistance program, even though most are over 65 and some are much older.
"We are the category that is susceptible to getting it, and we have been isolating really well," Taylor said. "But we still want to provide this service."
The Powell Library wasn't available because the space where Tax Aide volunteers usually work is being used to quarantine books that are returned. Volunteers typically also go to Heard County, but there is no adequate space in that library, Taylor said.
The new system with minimal interaction was something that the local group designed themselves. Most of the usual volunteers are returning this year, though a few are taking this year off.
Because of the limitations, Taylor said they will probably only be able to serve 400 to 450 clients this year, compared to the typical average of over 900.
Some of the volunteers have been doing the Tax Aide program for many years. It's Taylor's 16th year, and he's not the longest serving. The volunteers are members of the Volunteer Income Tax Assistance Program and work with AARP for Tax Aide.
It's rewarding, and the preparers build relationships with the clients they see year after year.
"It's just a good feeling that you have helping people," Taylor said.
To make an appointment call 770-683-2052.