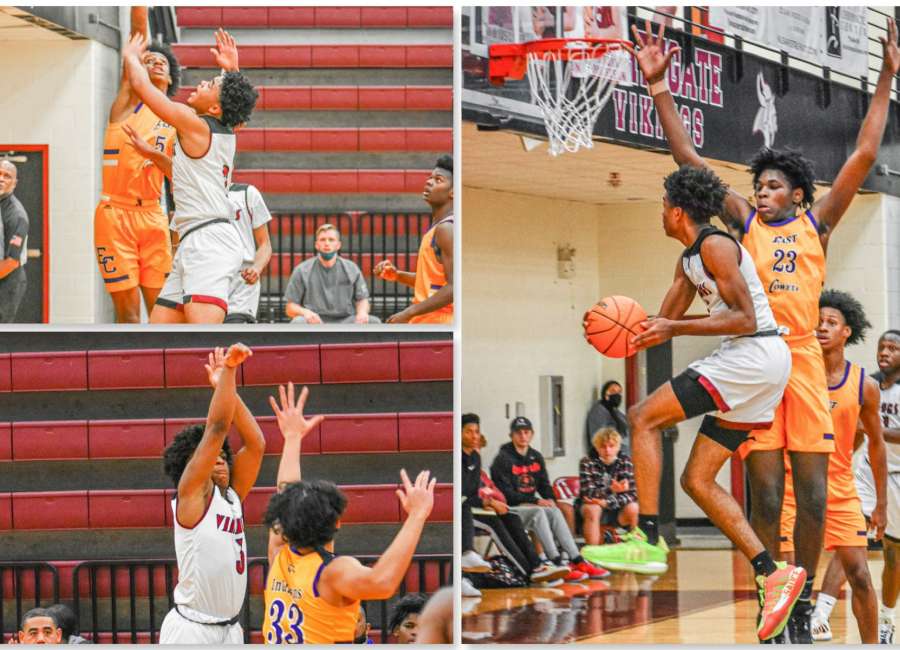 By ROB GRUBBS
It was a successful week for both the East Coweta boys' and girls' basketball teams. They both swept their opponents and now appear to be headed to deep playoff runs.
Last Saturday, they squared off against their cross-county neighbors, the Northgate Vikings in a non-region matchup.
In the girl's game, Lady Indians Amya Walker led all scorers with 14 points in their lopsided victory over the Lady Vikings, 75-20.
The Indians were very much in control from the start. They finished the first quarter on a 17-4 run while scoring 23 consecutive points in the second and third quarters. Letiyah Reeves and Tuianna Taggart followed Walkers' performance combining for 25 points.
The girls followed that up on Tuesday night with a 57-37 victory over the Lanett Lady Panthers to improve their record to 11-2 on the season. They have already eclipsed last year's win total (nine).
The East Coweta boys laced up their sneakers Saturday for a chance to battle it out for county bragging rights. The contest commenced as a tit-for-tat game, as the Indians led by one, 8-7, just after the three-minute mark.
Shortly after that, the Indian's offense hit a surge after senior guard Gilbert Croley hit a rhythm 3-pointer, which paved the way for an Indian's 9-0 run to end the quarter. Big man Delricco Gillespie was the catalyst to the Indians' offense early on, contributing eight points in the quarter.
Heading into the second quarter, Northgate's Jordan Edun picked up his second foul and sat for the remainder of the half. The Vikings offense was able to drive and get to the basket and find the open man to muster up a respectable 15 points.
The Indians shot the ball slightly better as they outscored them by four points in the quarter, departing into halftime up 14, 36-22.
Returning from halftime carrying over into the fourth quarter, Vikings guard Edun reentered with a vengeance, scoring 11 of the Vikings' 31 second-half points. Still, Indians guard Christian Cook nearly negated Edun's 11-point surge with his seven-point third quarter.
Nevertheless, the Indians ended winning the cross-county bragging rights for the year as they improve to 11-7 on the season, while the Vikings continue to struggle, riding a six-game losing skid.
The Indians followed that up with a dramatic 74-70 overtime win on Tuesday against Lanett. Sammie Moss has 22 points and eight rebounds in that game, while Croley added 16 points and 10 rebounds.
East Coweta will be back in action on Saturday afternoon when they travel to Callaway.
Photos by Sandy Wisenbaker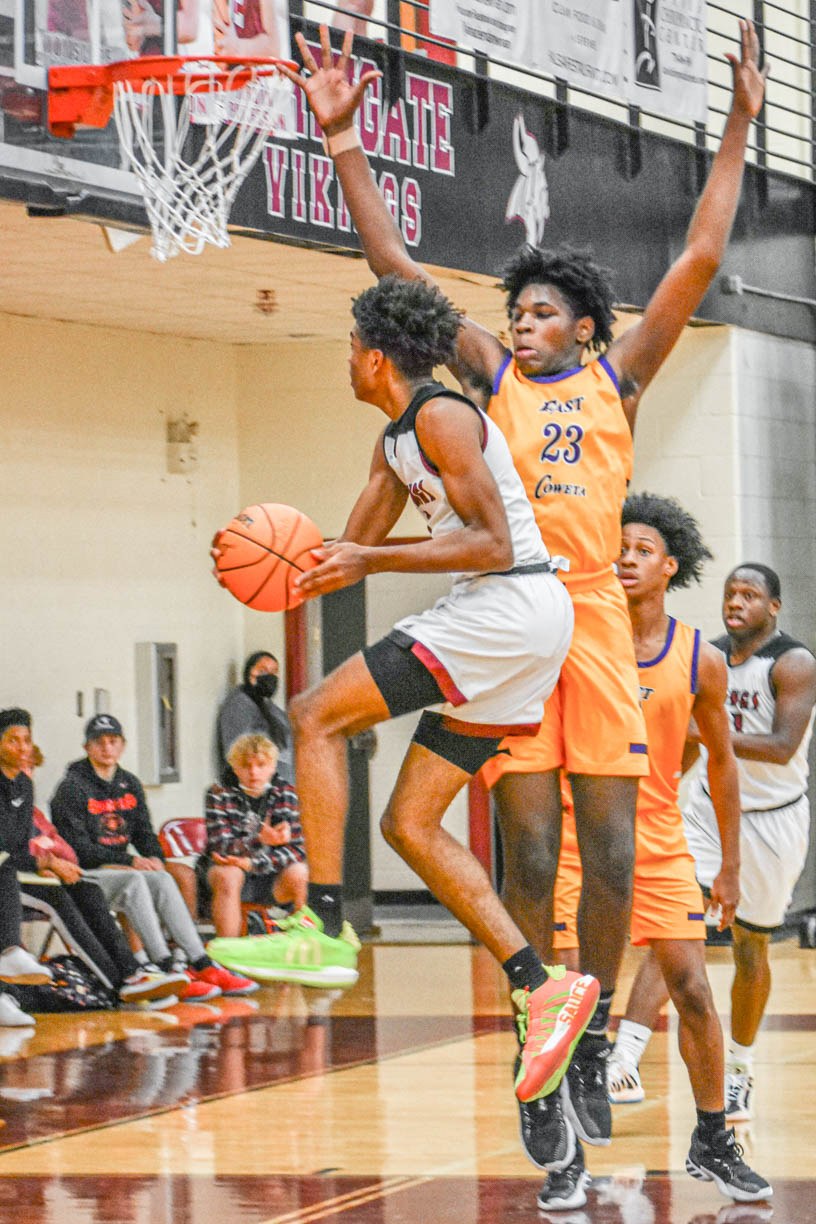 Northgate's Jordan Edun goes to the basket with East Coweta's Delricco Gillespie defending the rim.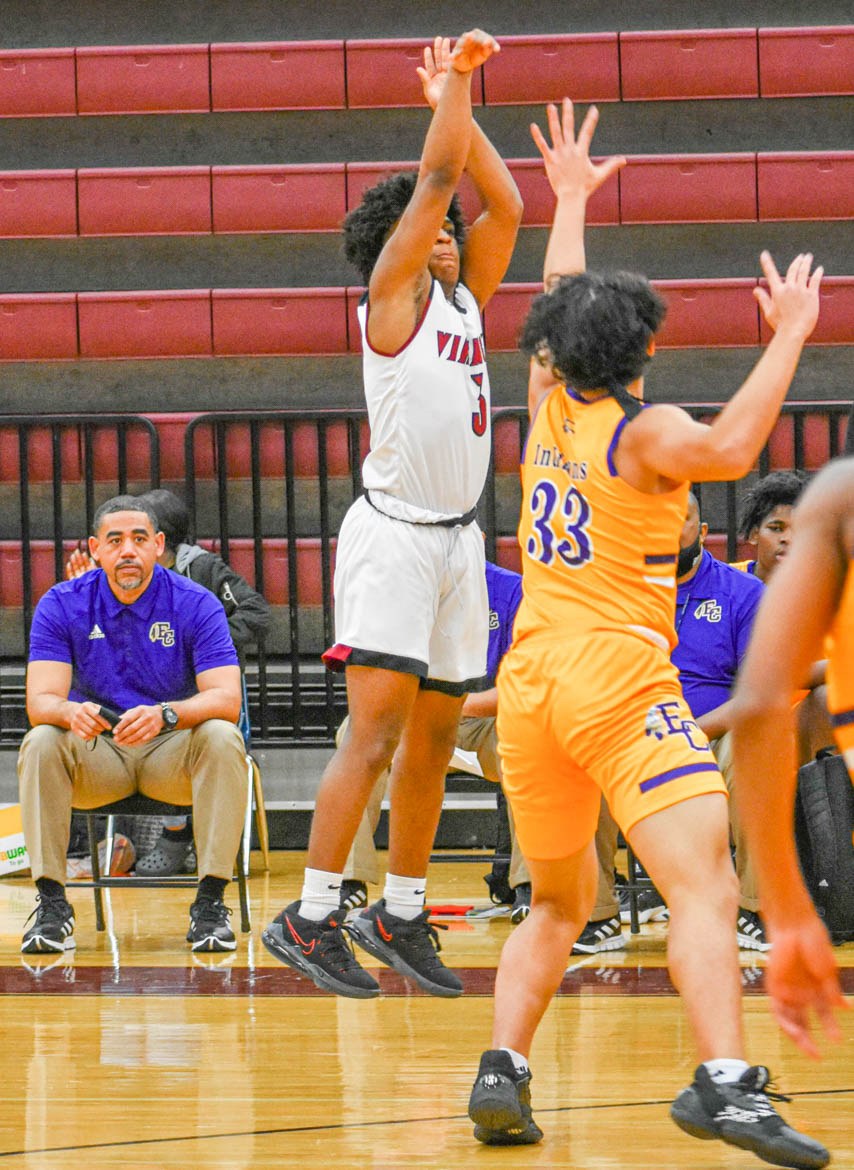 Josh Orr launches a three for Northgate as Indian Michael An jumps out to defend.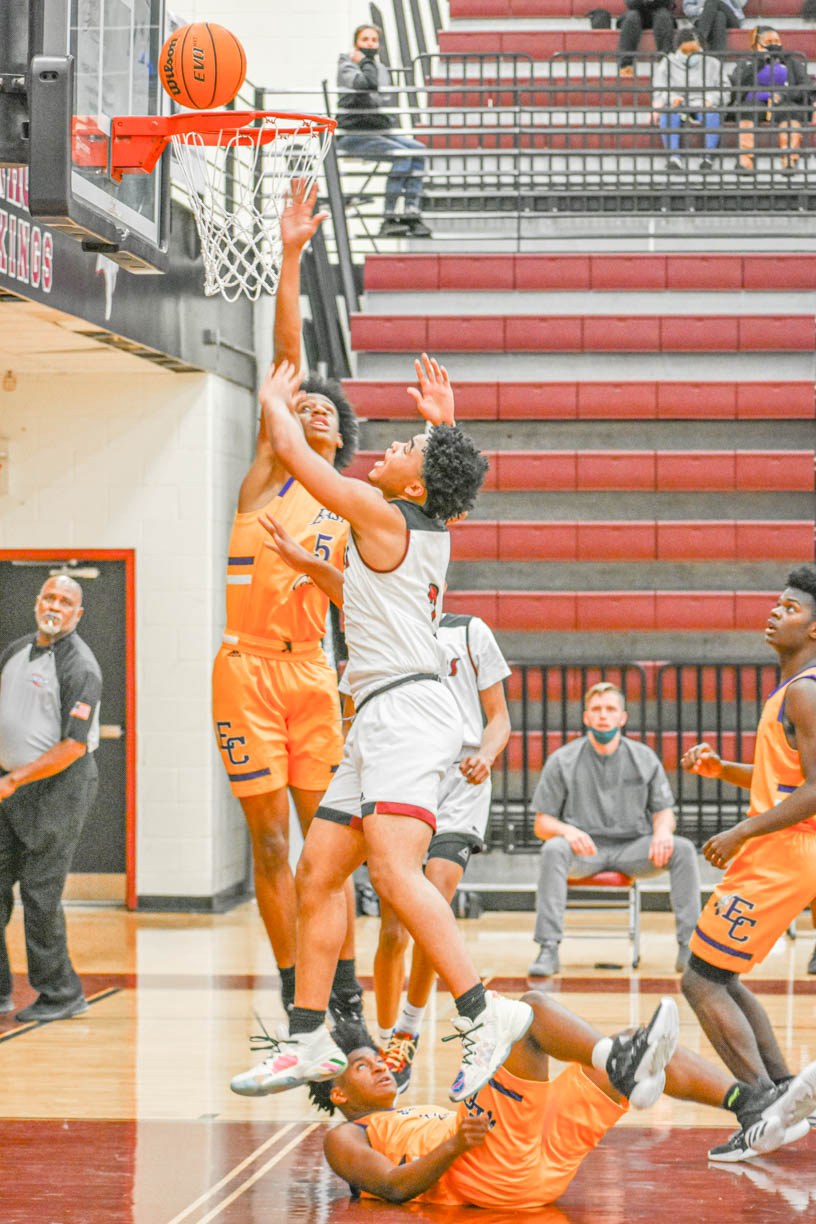 East Coweta's Gilbert Croley and Viking Kenny Orr battle for a rebound.