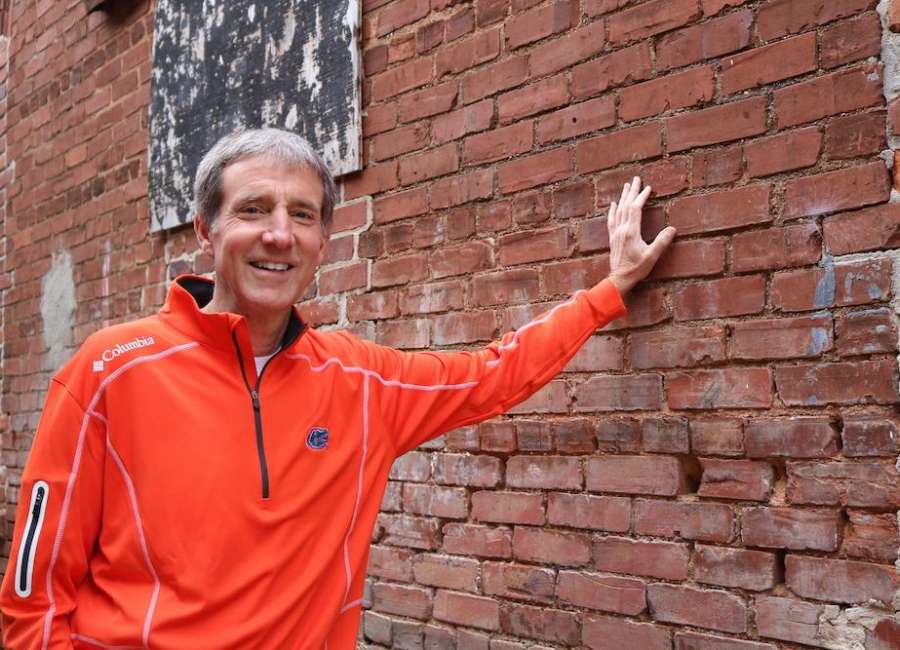 Literally, there were hundreds of games either canceled or postponed due to Covid-19 in the 2020 season of NCAA football.
Someway, somehow the season found a way to crown a National Champion. Where there's a will, there is a way; when millions of dollars are on the line, those with the most to lose will be sure to find it.

This season is all the proof you need. Despite a global pandemic in which the whole world was forced to hit the pause button, there was still football in the fall. Come hell or high water - or something along those lines – I guess. I said it in September and I'll say it again now: watching college football every Saturday was my guiltiest of pleasures. And now that it's finally over, quite honestly, I think I could have lived without it.
In a season unlike any other, these are the things that stood out – at least to me. They're not anything special – no lists of the best and the worst – just what I'll remember about arguably the worst year any of us will ever have to experience.
Revised conference schedules. Due to the pandemic, the number of games in the regular season varied by conference, and the number of games within each conference varied from team to team, predicated by how successful (or unsuccessful) they were in adhering to rigid Covid-19 guidelines and protocols. The most notable impact was in the Big Ten, where undefeated (5-0) Ohio State was 'not eligible' for the championship game because they did not play the required minimum of six games. The conference changed course – as it did when it went back on their original decision NOT to play football this year – and allowed the Buckeyes to play Northwestern in the championship game; a game the Buckeyes won on their way to earning a spot in the playoffs.
Following are the most and least games in the five major conferences played by their respective teams: ACC: 11 (10 teams) and 8 (Wake Forest); Big Ten: 9 (2 teams) and 5 (2 teams); Big 12: 11 (Iowa State) and 9 (4 teams with one being *Kansas, that lost all 9); Pac 12: 7 (2 teams) and 4 (4 teams); and SEC: 10 (10 teams) and 9 (4 teams with one being *Vanderbilt, also losing all 9).
(*I was hoping for a Kansas-Vanderbilt bowl game, just so one of them could win at least once)
Coaches that lost their jobs. Will Muschamp (South Carolina), Gary Andersen (Utah State), Steve Campbell (South Alabama), Lovie Smith (Illinois), Derek Mason (Vanderbilt), Matt Viator (University of Louisiana Monroe), Kevin Sumlin (Arizona), Gus Malzahn (Auburn) and Tom Herman (Texas). I stand by my original thought that no coach should have lost their job this season, with all the uncertainty, distractions, Covid-19 protocols and all the other day-to-day hassles they had to face. It just didn't seem right, with one exception: Florida's defensive coordinator, who should have been fired two years ago.
Surprisingly, Florida did not fire Todd Grantham, the man responsible for a defense that surrendered an average of almost 31 points and 428 yards per game in 2020. In the 48 years I've watched Florida football, it was by far the worst defense I've ever seen wearing orange and blue. When all is said and done, the only thing the 'Fire Todd Grantham Bandwagon' has to show is the release of two Gator coaches, one responsible for the safeties and the other for the cornerbacks. (Apparently the Gators don't have a tackling coach, or he would have been gone, too.) When their replacements are hired, all I ask is that the first rule they stress to the players is that throwing shoes is not allowed. And then, to make sure the players know how to tackle, because they certainly didn't know how to this season.
Playoffs. Now that Notre Dame fell on its face – again – on the big stage and Clemson will no longer have Trevor Lawrence (Hello, NFL!) taking snaps, it's realistic to expect we've seen the last of any Atlantic Coast Conference presence in the playoffs for a while. As for the playoffs themselves, it's time to up the ante to eight teams. A realistic expectation is that the champions of the five Power Conferences (SEC, ACC, PAC 12, Big 12, Big Ten) be awarded a spot, as well as any particularly strong runner ups and perhaps an independent or two, giving them a chance (finally!) to put up or shut up.
Had eight teams been included in the playoffs in 2020, it would have looked like this:
#1 Alabama vs. # 8 Cincinnati, the winner meeting the winner of the game matching #4 Notre Dame and #5 Texas A&M, with that winner advancing to the National Championship.
#2 Clemson vs. #7 Florida, the winner meeting the winner of the game matching #3 Ohio State and #6 Oklahoma, with that winner advancing to the National Championship.
Certainly, it's something worth exploring. As an added bonus, it would reduce the number of meaningless bowl games by two.
Bowl Games. I'm a huge college football fan, but I'd be lying if I said I watched a lot of bowl games. I didn't, and I don't know too many people who did. But here's a couple observations of what I did see (or hear or read):
The most exciting game was Liberty's 37 – 34 overtime win over Coastal Carolina in the Cure Bowl (from what I heard). The most exciting game I saw was Georgia's last second win against previously undefeated Cincinnati in the Peach Bowl (24 – 21).
The Peach Bowl also had the best comment of the postseason. The Georgia punter kicked a ball that had a notable amount of hang time. Announcer: 'Anything in the air that long should have a movie on it.' Worth noting is that earlier in the game, the same player shanked a punt that only traveled a distance of four yards (possible comment: 'I've seen tapeworms longer than that.')
The worst display of sportsmanship was the aftermath of Mississippi State's 28 – 26 win over #24 Tulsa in the Armed Forces Bowl. (That brings to mind the question of why the Bulldogs garnered a bowl game with a season record of 3 – 7?) The game ended with the longest, most vicious brawl I've seen in my life (imagine a WWE battle royal with the wrestlers wearing pads). After the game MSU coach Mike Leach was nonchalant about the incident, saying 'it's football…it's physical…it's gonna happen.' It was the college football equivalent of someone saying 'it is what it is' when talking about the global pandemic claiming hundreds of thousands of lives throughout the world.
Best performance in bowl games by a conference went to the Big 12 (4 – 0). The only two teams from the MAC won their games as well.
Worst performance in bowl games went to the Pac 12, ACC and Conference USA, a cumulative 0 – 12.
As for the SEC, five teams won their bowl games against only two losses (they won't be named here, but both wear orange and blue uniforms).
In a trend that needs to be reversed immediately, three teams with losing records appeared in bowl games. It would have been even more if not for the cancellation of 14 other bowl games due to Covid-19. Then again, that could have opened up a spot for that Kansas-Vanderbilt matchup discussed earlier.
Now what? Alabama and Ohio State play for all the marbles on January 11, although the National Champion won't be decided until January 12. You can blame that on the people with the most to lose I mentioned earlier.
***
Scott Ludwig lives, runs and writes in Senoia. His latest book, "Southern Charm" is a collection of his first 101 columns for The Newnan Times-Herald. He can be reached at magicludwig1@gmail.com .