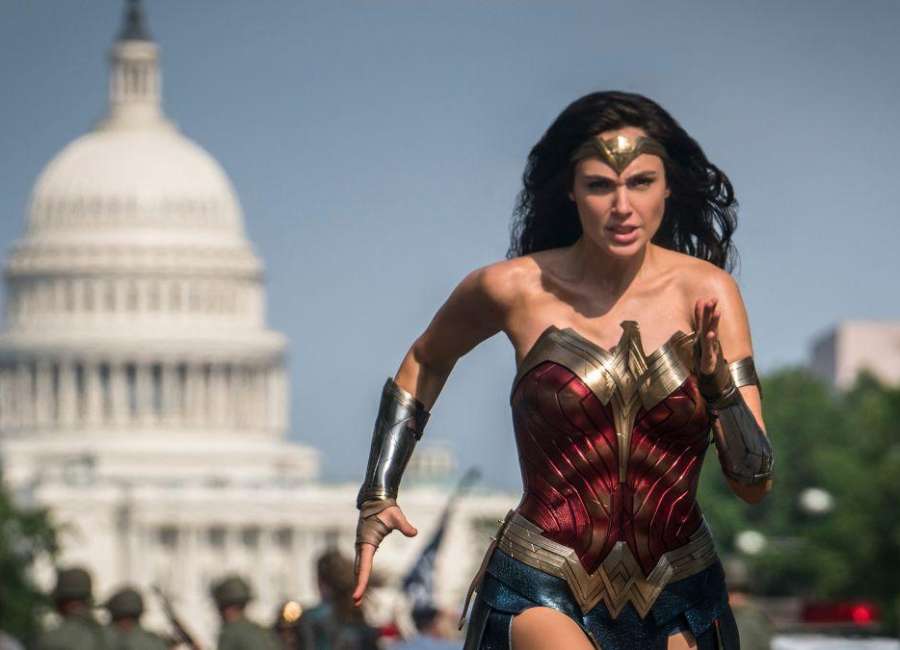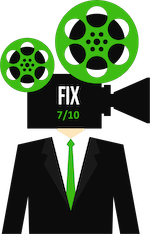 Review by Jonathan W. Hickman
Missed opportunities mark this nostalgia-dripping follow-up to 2017's "Wonder Woman."
It's a film that could have made more use of second-wave feminism's waning power in the 80s and the rough dawning of the macho-driven video age.

Instead of making a sophisticated point, "Wonder Woman 1984" devolves into a typical action-driven superhero yarn. But those elements are mighty well presented.
Flashing forward decades since World War I and the events of the first film, Wonder Woman has embraced her Diana Prince secret identity. Working as an anthropologist in our nation's capital, Diana heads up investigations into ancient artifacts at the Smithsonian. Her bookish co-worker, Barbara Minerva (Kristen Wiig), is a nerdy woman who idolizes Diana.
After a robbery of a shopping mall jewelry store is thwarted by Wonder Woman, a rare stone is sent to the museum for analysis. Unknown to Barbara and Diana, this is the mysterious Dreamstone, which when held, can grant anyone one wish. While handling the artifact, Diana and Barbara make wishes but have no idea of the high cost involved. And scheming to possess the object is a nefarious businessman named Maxwell Lord ("The Mandalorian's" Pedro Pascal). By leveraging his influence as a cheesy television personality, Lord has been secretly searching for the stone with full knowledge of the power that it offers.
"Wonder Woman 1984" works hard to reunite Diana with her lost love Steve Trevor (Chris Pine). This romantic moment has been spoiled somewhat in the film's trailers. By taking a page from 1990's "Ghost," co-writer/director Patty Jenkins manages to bring Steve back into the narrative. And the film has great fun with his reemergence with all the era's toys, including clothing and planes, at his disposal.
However, I wonder if Diana's relationship with Steve undermines her feminist status with a specific target demographic. Does Wonder Woman need a man to provide her with confidence and balance?
As much as the nostalgia is meant to make the film clever and broadly entertaining, it's the film's opening sequence on the Amazonian island nation of Themyscira that is the most thrilling. A young Diana (Lilly Aspell) takes part in an obstacle course competition against much older warriors. The outcome of this challenge provides the film's theme, that of playing by the rules and committing to truth. But instead of flashing back at some point to that life-changing event, Jenkins gives us the comic book movie formula.
The film's action-packed conclusion is standard fare. Barbara's wish gives her great power, and she teams up with Lord, who attempts to control the stone. The inevitable face-off between two meta-humans includes Barbara's transformation into a cheetah-like apex predator. I'm sure some viewers can't resist thinking of their battle as a "cat-fight," but I won't go there.
Along the way, we do get a fun diversion to the White House with a strange caricature of what could be Ronald Reagan (played by Stuart Milligan). And Lord's rise to power uses a "new" satellite technology that plays on the narrative's more campy aspects. Fans of the first film shouldn't be disappointed, and this outing avoids falling into "Howard the Duck" nonsense.
Still, some viewers will find "Wonder Woman 1984" overly representative of the genre and too risk-averse. It might take another film to deliver a real transcendent experience.
A RottenTomatoes.com Tomatometer-approved critic, Jonathan W. Hickman is also an entertainment lawyer, college professor, novelist, and filmmaker. He's a member of the Atlanta Film Critics Circle, The Southeastern Film Critics Association, and the Georgia Film Critics Association. For more information about Jonathan visit: FilmProductionLaw.com or DailyFIlmFix.com