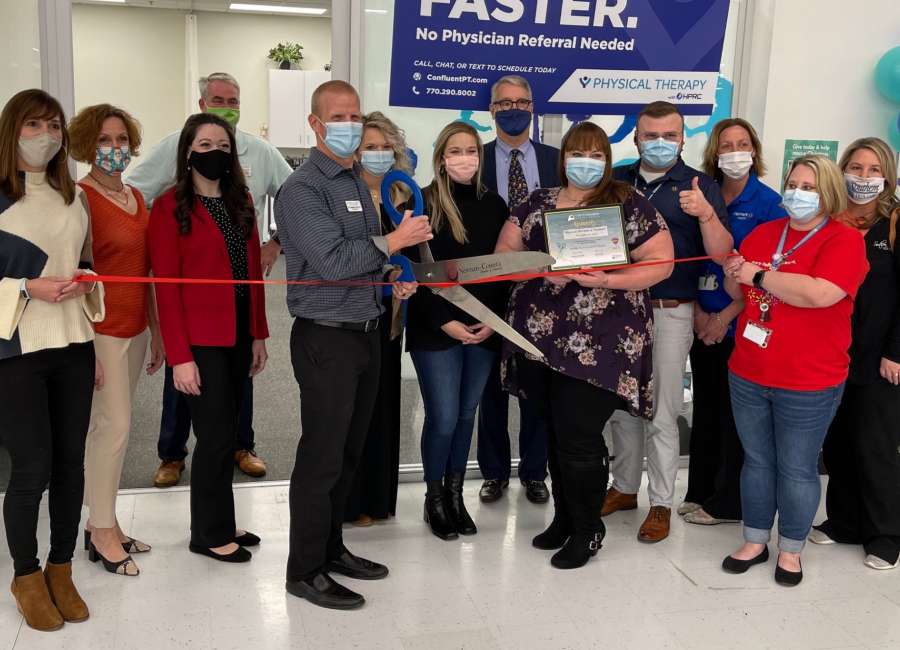 By Rachel Adams

The future of virtual reality is now in your local Walmart.

Stephen Clark is the clinic director and a physical therapist at Confluent Physical Therapy, located in Newnan's Walmart Health clinic. The clinic works with Confluent and BehaVR virtual reality technologies and programming in conjunction with physical therapy. Newnan and McDonough are the first Walmart locations to offer these technologies to patients.
Clark said that VR can be beneficial and effective to patients during physical therapy because the technology allows for education as well as relief.
"VR is really an adjunct to what we do in physical therapy, with what we do in physical therapy being exercise and massage and manual therapy to help people understand a little bit more about why they hurt," Clark said. "We've found that when people understand why they hurt, they can manage it and control their symptoms so much better."
An important part of physical therapy is understanding how pain works. Clark said that education is key, as it helps both patients in understanding how to manage their pain as well as physical therapists in knowing exactly how to best help patients.
"What we know about pain is that it's much more complex than what we originally thought. We thought that pain was an upward signal that our brains processed," Clark said. "What we actually know now is that it's a downward signal; our brains are responsible for getting that feedback, assessing that in relation to threats, and then producing a stimulus."
VR technology is used in this way to assist in PT sessions. Confluent PT's program consists of 12 sessions, each ranging from 20 to 30 minutes in length. These sessions are used in conjunction with traditional PT methods and tailored to each patient depending on how said patient responds to a questionnaire designed to calculate how they perceive stress.
"Stress also plays a big part in pain," Clark said. "The VR system can help people understand how to manage stress better, and one of the very best ways that research shows we can do that is through cardiovascular exercise. That's why PT is perfect for this; when we get people exercising, we help them understand that managing stress is completely possible.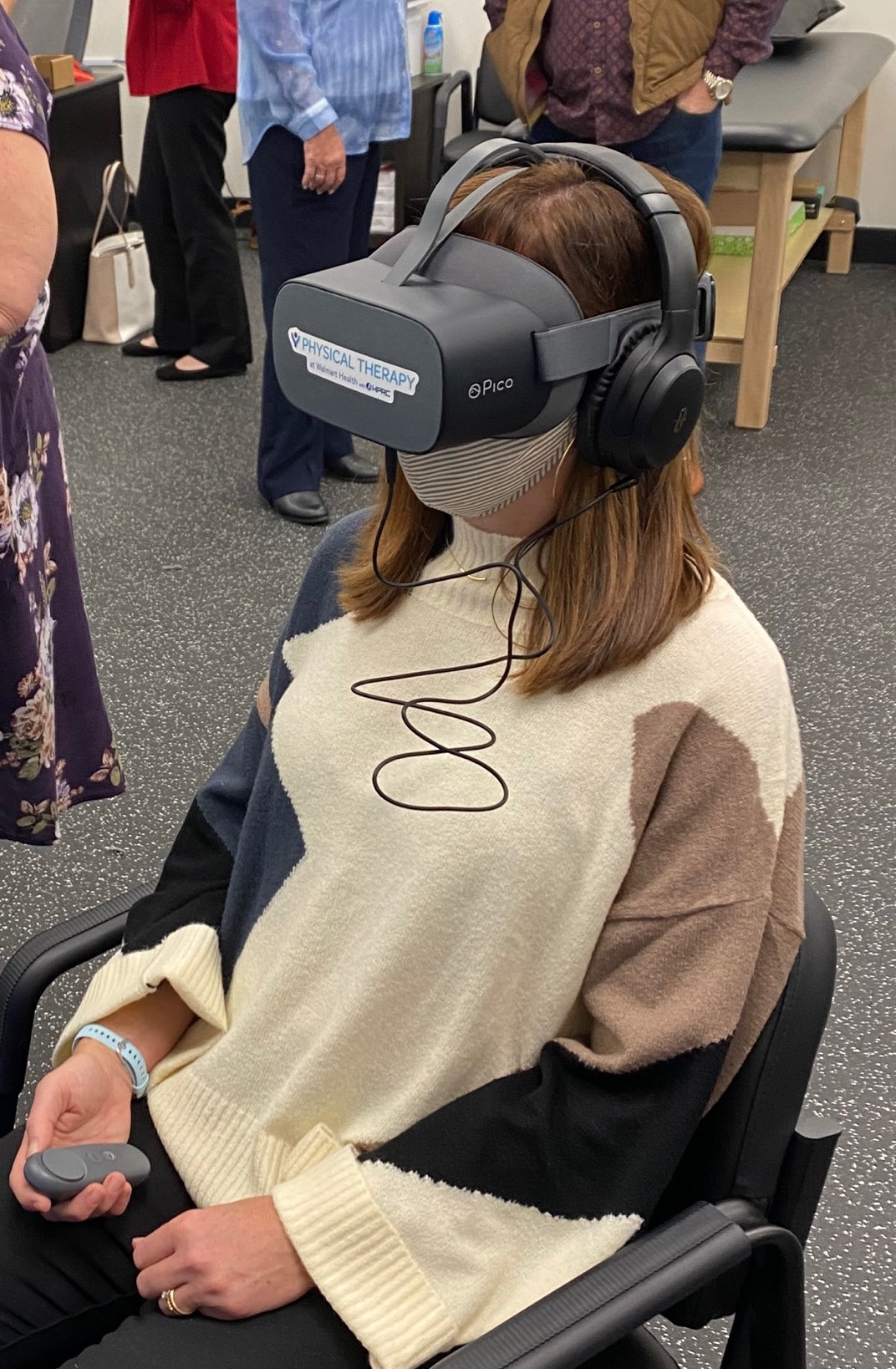 VR technology is used in this way to assist in PT sessions. Confluent PT's program consists of 12 sessions, each ranging from 20 to 30 minutes in length.
Once the system has determined a course of action, the patient can begin moving through a series of modules to complete their 12 sessions. One such session includes the importance of mindfulness, which emphasizes relaxation and focus on the body. Relaxation and the release of tension is also important when managing pain, which is another reason VR can be so helpful.
"The biggest benefit of our VR system is that it's an immersive environment. Sometimes when you're in a busy clinic, it can be loud, and it can be hard to pay attention to exactly what you're hearing," Clark said. "In an immersive environment, we can control what you see. It's really helpful in controlling the amount of stimulus you receive, so you can focus on the education that's being provided and the tools we give through that education."
The importance of and need for physical therapy has only risen due to advancements in technology and additional research by the World Health Organization, among others.
"When you look at our research, they say that less than 10 percent of people with back pain actually get referred to physical therapy," Clark said. "But when we look specifically at the research, one of the very best interventions we can give people for that pain is physical therapy and movement."
The scientific field has also seen a number of advancements in the past 10 months, since the COVID-19 pandemic began.
"There is a lot of opportunity in medicine, and things change so quickly," Clark said. "We've seen evidence of that in the current coronavirus pandemic, which has really accelerated a lot of things that weren't available before."
One such advancement is the normalization of Telehealth, a virtual program that allows patients and clinicians to communicate with each other over video conferencing. However, virtual doctor's visits can also have pros and cons, as is the case with any technology.
There are drawbacks, too. We find some of these in physical therapy. Our goal is to get people moving, and sometimes it's just as much of the therapy for people to come to physical therapy as it is for people to stay home," Clark said. "Technology definitely has its place, and we can leverage it to really improve our outcomes. PT's goal is to get people independent, so they don't have to rely on us forever."
Clark said Confluent PT and BehaVR partnered with Walmart Health to continue to give people affordable and easily available options for PT, whether it be over Telehealth, in person or a combination of both.
"We're really looking to help people in a way that they haven't been helped before with physical therapy," Clark said. "It takes a little work; it's not completely passive, but the results are always worth it with people that come in and are committed. There's nothing stopping people from being able to move the way they want to."