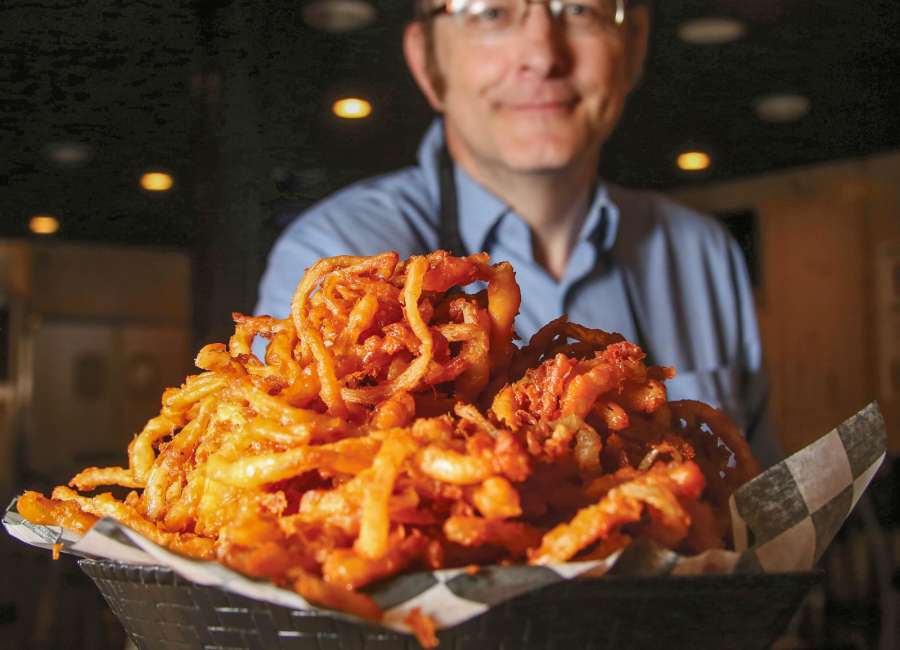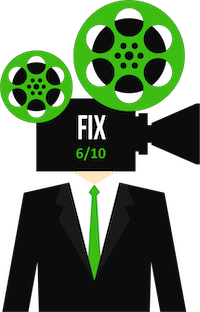 Review by Jonathan W. Hickman
"The Ringmaster" is a title that perfectly defines this rough but telling documentary. It's a story about onion rings, but it's also about manipulation.

When does a filmmaker step over the line? In documenting a subject, at what point does the camera change the subject's story? "The Ringmaster" grapples with those questions, exposing the ethical problems that arise as the cameras roll.
After rehab for gambling addiction, aspiring filmmaker Zachary Capp decided to make a movie. Using his inheritance, Capp formed a production company with his brother and began a film about a Worthington, Minnesota, chef named Larry Lang. Larry grew up in the restaurant business. His signature dish is his family's famous onion rings. You've not heard of them? Well, Capp set out with this film to change that.
Capp starts his production with a small crew filming much of the early footage himself. But as the documentary progresses, Capp discovers that his subject might not be well-known enough to support a feature motion picture. Sure, people love the rings, and Capp and his mother were big fans when he was a child. But Larry isn't dynamic enough to bring the film to life.
So, Capp engages in a campaign to attract attention to the crispy, tangy onion-based appetizer. But when Larry is reluctant to participate, Capp takes things into his own hands. Not only is he the director, but Capp becomes the de facto agent for Larry. It's an uncomfortable situation.
Much like last year's "The Amazing Johnathan Documentary," "The Ringmaster" makes the filmmaker a part of the story. It's a film within a film approach. Capp eventually has to step aside as director as he gets too close to his subject. And this necessary decision was the product of the film's crew deciding to turn the cameras on Capp as he spirals downward with friction with Larry.
The directing team of Dave Newberg and Molly Dworsky does an excellent job piecing together a coherent and entertaining narrative from what had to be hundreds of hours of footage. Finding the through point was nothing less than a Herculean task, and they mostly succeed. The film will play well for future documentarians.
It's hard to shake the reality television feel of this film. At one point, Larry meets the rock band KISS and serves them his tasty treat. At another point, we see Larry in Las Vegas, attempting to navigate a kitchen that's foreign to him. So much of Larry's story is sad and frustrating. And thankfully, Newberg and Dworsky are respectful, managing not wholly to exploit the man.
"The Ringmaster" is available to rent online.
***
A RottenTomatoes.com Tomatometer-approved critic, Jonathan W. Hickman is also an entertainment lawyer, college professor, novelist, and filmmaker. He's a member of the Atlanta Film Critics Circle, The Southeastern Film Critics Association, and the Georgia Film Critics Association. For more information about Jonathan visit: FilmProductionLaw.com or DailyFIlmFix.com