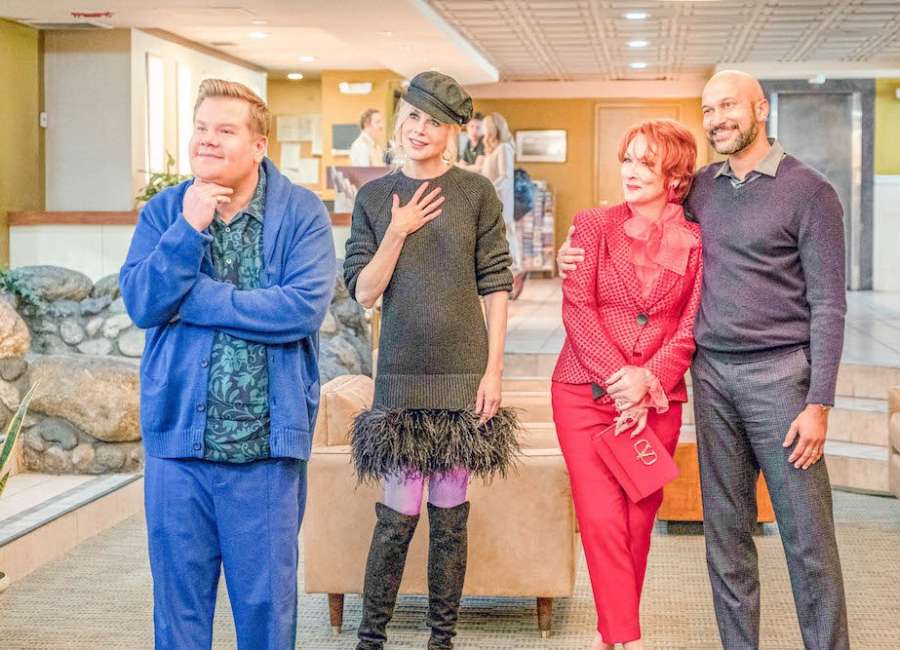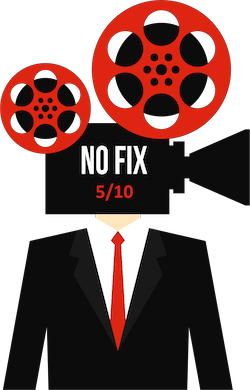 Review by Jonathan W. Hickman
There's plenty wrong with Ryan Murphy's mirthful but insignificant film adaptation of the Tony-award nominated Broadway musical "The Prom."
But it's hard to deny that most viewers will have fun with it.
Chad Beguelin, Bob Martin, and Matthew Sklar's "The Prom" began at the Alliance Theatre in Atlanta in 2016. It premiered on Broadway in 2018. Beguelin and Martin write the screenplay for this splashy Netflix version, which leans heavily on the star-power, particularly three-time Academy Award winner Meryl Streep. And it's in Streep's performance that this film finds its happy place.
The somewhat tired storyline concerns a high school in Indiana that cancels prom because one student named Emma (Jo Ellen Pellman) wants to take her girlfriend. The idea of an "inclusive" dance for the youngsters is troubling to the PTA, run by the fiery Mrs. Greene (Kerry Washington). Naturally, the story, and legal wrangling, gets national news coverage, drawing the attention of Broadway stars Dee Dee Allen (Streep) and Barry Glickman (James Corden).
Allen and Glickman are depressed by the failure of their latest show, which tells Eleanor Roosevelt's relationship with her husband/president. They see Emma's cause as the perfect way to get back into the spotlight. And when they make the trip to Emma's small town, they take two other actors with them. Nicole Kidman plays fading star Angie Dickinson, and Andrew Rannells is the classically trained Trent Oliver. The foursome has egos the size of Texas, which is not lost on anyone they encounter.
Once on the scene, their efforts to boost Emma's case come crashing down; with it, they are trounced in the media. What can they do to stage a comeback? Do we even care?
The problem with "The Prom" is that it is too busy and insincere. Emma's story is routinely discounted as the narrative cuts abruptly to the stars involved in the production. It's a rough mix, as late in the film, Kidman is given her big sequence after being ignored for much of the story.
At one point, a romance between Streep's Dee Dee and the Broadway-loving principal Mr. Hawkins (a fun Keegan-Michael Key) becomes the de facto focus of the movie. Pulling us back into the prom itself proves to be a distraction. Pairing down the storylines could have helped.
Much has been written on the Internet about James Corden's turn as the flamboyant Glickman. Outrage concerns his appropriation calling it "gay-face." And in this day and age, such criticisms can't be ignored. "The Prom's" problems, though, are more extensive than casting faux pas.
If you can dismiss the Corden dilemma and accept the light, playful approach to social issues, "The Prom" will be entertaining. But if you dig deeper, it's an obvious and arguably insensitive movie upstaged emotionally by the likes of 1984's "Footloose." It can't be good when a movie over 30 years old gives us a fresher perspective on social issues than something released today.
***
A RottenTomatoes.com Tomatometer-approved critic, Jonathan W. Hickman is also an entertainment lawyer, college professor, novelist, and filmmaker. He's a member of the Atlanta Film Critics Circle, The Southeastern Film Critics Association, and the Georgia Film Critics Association. For more information about Jonathan visit: FilmProductionLaw.com or DailyFIlmFix.com