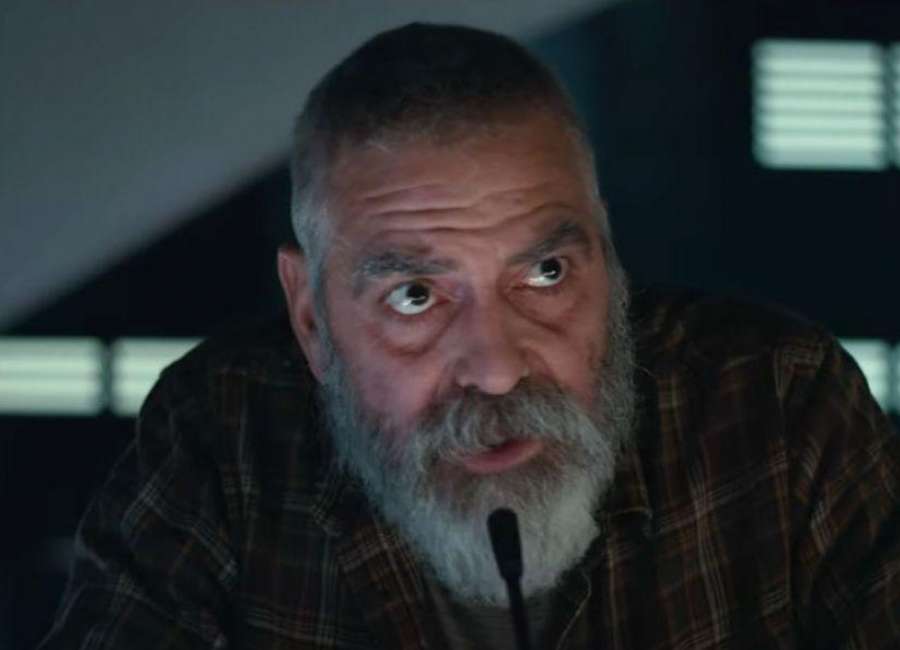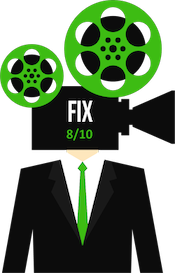 Review by Jonathan W. Hickman
George Clooney directs, stars, and produces the moody, science-fiction yarn "The Midnight Sky." Despite its depressing end-of-the-world premise, the film is entertaining and, at times, gripping.
When a cataclysmic event destroys almost all life on Earth, arctic researcher Augustine (George Clooney) must reach out to a space ship warning them of radioactive dangers. The film's set in 2049; our planet was already in decay when the space ship left home, searching for a habitable planet. And after exploring one of Jupiter's moons, the crew looks forward to carrying good news back to their loved ones. But is there anything or anyone left?
We learn that years earlier, Augustine was a visionary scientist who first proposed exploring the far-off moon. His theory then was that humankind needed a new planet, an escape hatch. And now, following some atomic related catastrophe, Augustine couldn't have been more right.
But his high-tech facility in the frozen Arctic doesn't have a strong enough antenna to communicate with the ship, so far out in space. Only by traveling some distance to another isolated facility can he hope to make the life-saving contact. And there's a reason Augustine decided to stay behind in the facility: he's dying of cancer.
To his surprise, Augustine discovers that a young girl named Iris (Caoilinn Springall) was left when the other researchers vacated the premises. So to complicate matters, Augustine must not only make a perilous trek to the other facility, but he has to take Iris with him.
Meanwhile, the crew aboard the space ship are confused by the lack of contact with Earth. They understandably believe that something is wrong with their communications equipment. And the trip home isn't without dangers—meteors threaten.
"The Midnight Sky" is adapted by "The Revenant" screenwriter Mark L. Smith from the novel titled "Good Morning, Midnight" by Lily Brooks-Dalton. Given the morose storyline, it's surprising that the story proves to be so thoroughly enjoyable. Sure, there's moments of action both in space and on the ground, but what works best here are the performances led by an overly serious, grizzled, bearded Clooney, who's sickly Augustine stumbles his way across a frigid, unforgiving landscape. Like everyone involved in the production, Clooney makes us care.
As a director, he wastes little even working into the story Felicity Jones' real-life pregnancy. I understood that this aspect of her character was not in the original script, but it was added because Jones was pregnant during the production.
Jones plays a space ship crew member named Sully, who develops a friendship with her Commander Gordon (David Oyelowo). The team handles her resulting pregnancy in a mature, accepting way. And even though she's carrying a child, Sully doesn't neglect her duties, even squeezing into an astronaut suit for a dangerous space walk.
The other crew members are all eager to return home, and the actors convey a sense of pensive longing just right for the material. Kyle Chandler plays the ship's intense, impulsive pilot, who, despite reservations about the Commander's decisions, follows them without unnecessary hesitation. The other two crew members are intellectuals, Sanchez (Demián Bichir) and Maya (Tiffany Boone), who may or may not have developed a special friendship.
The affinity of the team is spirited but professional, although, indeed, friendly. They are a tight-nit few, and unlike so many space thrillers where a crew member goes rouge, this group is an army of one determined to carry out their critical mission. What could have been boring and without conflict is unhackneyed and imaginative as they work toward their goal while respecting each other's suggestions. I was drawn in by the restrained nature of these personal relationships. This reflects a careful hand by Clooney, who's going for something more than an action-packed post-apocalyptic thriller.
"The Midnight Sky" looks terrific. All the requisite special effects are employed as Netflix spared no expense to deliver a prestige sci-fi ode. The genre's purists should be satisfied as the narrative touches on harder science-fiction themes, leaving us with provocative questions.
Perhaps, only a movie star of Clooney's influence could have brought such a problematic narrative to the screen. No doubt that part of the deal required him to play a leading role. The posters feature his silhouette dominating the background.
But "The Midnight Sky" is a successful turn for the sensitive multiple Oscar winner. After the relative failures of 2017's "Suburbicon" and 2014's "The Monuments Men," it's good to see the talent Clooney showed us back in 2005 with "Good Night, and Good Luck." Moving forward, we should see more of him behind the camera and less in front.
A RottenTomatoes.com Tomatometer-approved critic, Jonathan W. Hickman is also an entertainment lawyer, college professor, novelist, and filmmaker. He's a member of the Atlanta Film Critics Circle, The Southeastern Film Critics Association, and the Georgia Film Critics Association. For more information about Jonathan visit: FilmProductionLaw.com or DailyFIlmFix.com