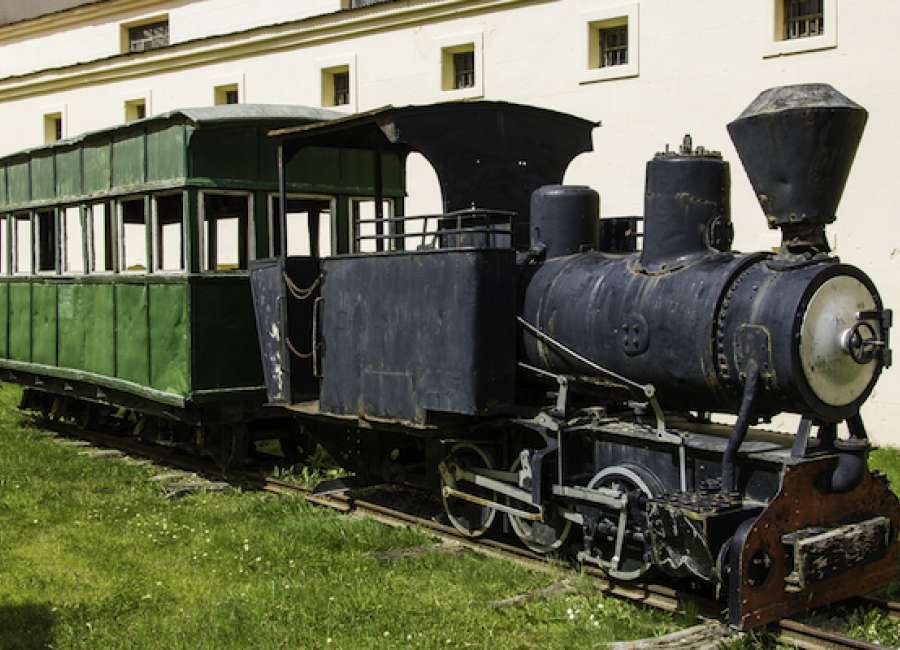 By GORDON KILGORE, Special to the NTH
This little train, called the "Prisoners Train" used what was once the narrowest gauge for freight trains in the world. The engine and one car are all that remain.
I was on my way to join an expedition run by Joseph Van Os Photo Safaris that included the Falkland Islands, South Georgia Island, and Antarctica. I had arrived a day early, just in case of a travel snafu. Should I encounter flight delays and arrive late, I would miss the expedition completely because there is no place to catch the boat after it sails.
Therefore, I was taking no chances. Probably the most popular thing to do with extra time in Ushuaia is to take a day trip to Tierra del Fuego National Park (translates to "Land of Fire"). However, I had visited the park on two earlier occasions, so this time I decided to explore Ushuaia on foot with my camera.
Ushuaia pronounced "oo – swy – ah", is mostly a resort town on Argentina's Tierra del Fuego archipelago. It is considered the southernmost city in the world. Technically, a bit further south is Puerto Williams, Chile, but since it has only about 2,500 inhabitants it does not qualify as a city. Ushuaia is nicknamed the "End of the World."
This city is not connected to mainland Argentina. In order to reach it by land you have to cross into Chile and take a ferry across to the island.
Ushuaia began as a penal colony in 1896, housing some of Argentina's most dangerous people, such as the notorious Petiso Orejudo (Shorty Big Ears), an Argentinian sociopathic serial killer who terrorized Buenos Aires at the age of 16 in the early 20th century.
It was called the "Siberia of South America". The railway was built in 1909 and used to carry prisoners to hard labor such as logging and quarry work. The prison was closed in 1947. Today, Ushuaia is the portal to Antarctica.
While you can reach Antarctica from South Africa and New Zealand, Ushuaia is the closest, most popular, and easiest way to reach the seventh continent as a tourist. A couple of days of usually rough sailing (about 500 miles) across the dreaded Drake Passage and you will arrive at the Shetland Islands, which are not mainland Antarctica but are considered islands of Antarctica.
My day was spent rambling around Ushuaia, which is not so large that it cannot be easily walked. I took pictures in the Bishop's Garden with flowers native to the region. I visited the Maritime museum which is located in the former penitentiary, and that is where the "Prisoners Train" is on display.
There was also a small natural history museum but most of all I enjoyed walking the La Mission neighborhood, where the first colonist settled. The Brown and Solier districts were also explored.
Gordon Kilgore is a self-taught photographer who has spent decades perfecting his craft on photo safaris to 169 countries … so far. Kilgore continues to travel extensively, capturing unique images along the way. "There & back again" highlights Kilgore's art, as well as the stories and technical information behind his photographs. Email gordon.kilgore@gmail.com with comments, questions and requests for photography advice.
Technical Data:
Taken Jan. 6, 2008 at 4:20 PM in Ushuaia, Argentina with Nikon D2Xs and Nikon 18-200 f/3.8-5.6 lens set at 24 mm. ISO 100, 1/200 Sec. at f/11.