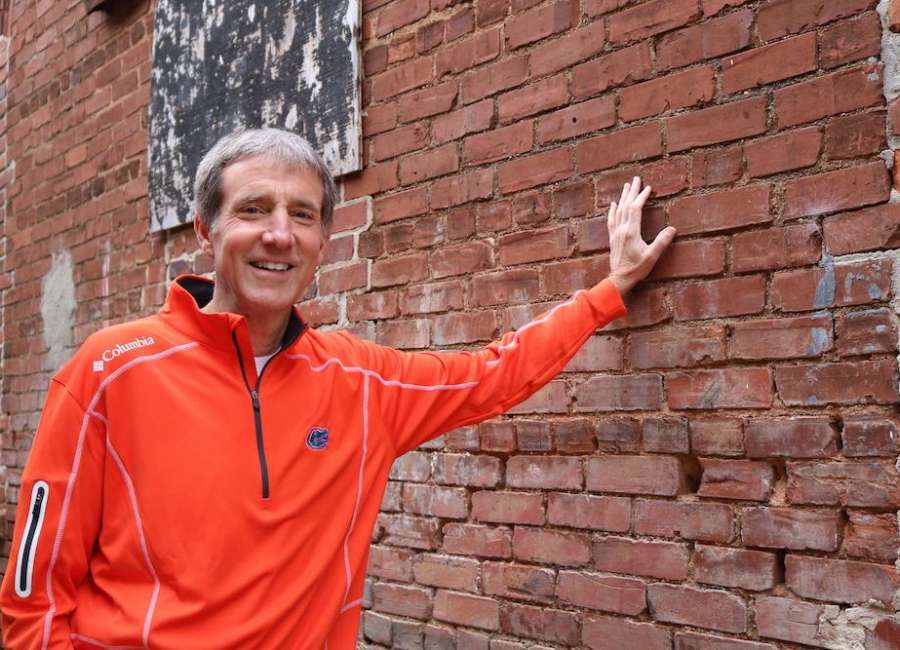 Let me begin by correcting a mistake from last week. I predicted the four teams in this year's college football playoffs would be Alabama, Clemson, Ohio State and Texas A&M – approximately six hours before the Committee announced its selections. The Committee and I agreed on the first three, but they selected Notre Dame for the fourth spot.
Everyone makes a mistake now and then. With that being said, I'm willing to listen whenever Committee Chair Gary Barta is ready to call and admit they made the wrong choice. I expect that to be right after Alabama tears Notre Dame a new one in the Rose Bowl.
As for the Heisman, I've narrowed the field down to six candidates. The first three play for the same team – Alabama. Here's how they fared during the regular season:
Najee Harris, running back. 1,262 yards rushing and 24 touchdowns; 316 yards receiving and three touchdowns. (Note: Harris was not officially selected as a Heisman finalist.)
Devonta Smith, receiver. 1,511 receiving yards on 98 catches and 17 touchdowns; one punt return for a touchdown.
Mac Jones, quarterback. 3,739 passing yards and 32 touchdowns; four interceptions.
Since they all play for the Crimson Tide, many are of the opinion that voters inclined to support Nick Saban's talented roster will "split their vote" between the three candidates, effectively canceling each other out. I beg to differ: my contention is that the talented Alabama offense wouldn't have missed a beat if any one of them had been removed from the equation. Case in point: Jaylen Waddle, arguably the most exciting offensive player in the nation, missed the last seven games of the season. In those seven games without him, Alabama still averaged a healthy 50.4 points per game.
A case could have been made for Ohio State quarterback Justin Fields during the five games the Buckeyes played in its abbreviated regular season; however, his performance in a sixth game, the Big Ten championship game (12/27 for 114 yards; 9 touchdowns, 2 interceptions) against Northwestern, ruined the slim chance he had of winning the Heisman. Also, Fields directed an offense blessed with a spectacular receiver and two rock-solid running backs (reminiscent of Alabama's good fortunes). (Note: Fields was not officially selected as a Heisman finalist.)
Quarterback Trevor Lawrence of Clemson missed two games because of COVID, but in the nine games he was behind center, he excelled: 2,753 passing yards and 22 touchdowns; four interceptions (he also rushed for 211 yards and seven touchdowns). Lawrence also had Travis Etienne, one of the finest running backs in the country at his disposal (also Alabama-esque). Additionally, compared to another quarterback's resume, Lawrence's statistics were rather pedestrian.
That other quarterback would be Kyle Trask of the University of Florida, who wasn't blessed with Najee Harris or Travis Etienne in the backfield. In fact, the entire roster of Gator running backs only combined for a paltry 120 rushing yards per game. Opposing defenses were well aware of the Gators' rushing deficiencies – over 70 percent of Florida's plays were passes – thus allowing them to focus their attention solely on the man behind center. Yet somehow, Trask was able to put up impressive numbers: 4,125 passing yards for 43 touchdowns with only five interceptions. And remember, he accomplished all of that in just 11 games – all against SEC opponents. He also rushed for three touchdowns. It's safe to assume that the Gators would not have enjoyed the success that they had in 2020 (winning the SEC East title and a trip to the SEC Championship) without him. Many fans thought of the SEC Championship game as the determining factor for this year's Heisman: Kyle Trask versus Mac Jones. Both quarterbacks lived up to the hype, both surpassing the previous Championship game passing yardage record of 401 yards set by Danny Wuerffel in 1996: Trask threw for 408 yards, and Jones threw for 418 (worth mentioning: Florida had possession of the ball for almost 10 minutes less than Alabama, making Trask's "yards per minute" better than Jones').
Everyone remembers that Tim Tebow won the Heisman trophy. In the four years Tebow was a Gator, the team finished with a record of 13-1 in three of them (including two National Championships) and a record of 9-4 in the other. Guess which season he won the Heisman? It was 2007, when the Gators finished the regular season 9-3 and then lost its bowl game. Tebow's numbers that year: 3,286 passing yards for 32 touchdowns with six interceptions; 895 rushing yards and 23 touchdowns. The 2007 Gators offense produced just 151 rushing yards per game (once Tebow's rushing yardage is subtracted), supporting the contention that Florida's success was directly dependent on the performance of its quarterback.
In 2020, Florida's success was also dependent on its quarterback; perhaps even more than it was 13 years ago. In Tebow's Heisman season, he had a hand (passing or rushing) in 3.93 touchdowns per game; this season, Kyle Trask upped that number to 4.18 – and had it not taken him (or more likely, the coaching staff) almost the entire season to realize he had a knack for running the ball in the red zone – a la Tim Tebow – that number might have been even higher.
It's no secret that Trask had an extremely capable corps of receivers, but it's also no secret that those receivers wouldn't have had the success they enjoyed if there hadn't been someone to throw them the ball.
Someone like Kyle Trask, the man most deserving of the 2020 Heisman. In this, certainly, the most unusual season in college football there will ever be, there isn't a football player in this country that has meant more to his team than the young man wearing # 11 in orange and blue.
11EISMAN.
Scott Ludwig lives, runs and writes in Senoia. His latest book, "Southern Charm" is a collection of his first 101 columns for The Newnan Times-Herald. He can be reached at magicludwig1@gmail.com .