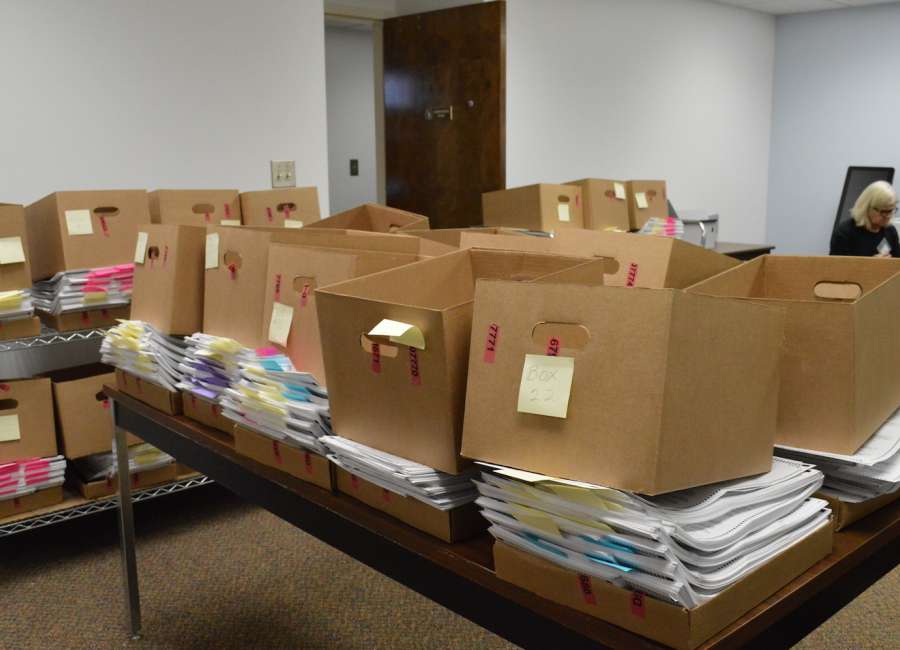 Coweta's third count of votes in the presidential race has wrapped up, and now election workers are busy getting ready for the Jan. 5 runoff for U.S. Senate and the Georgia Public Service Commission.
The recount, performed by machine, began last Wednesday. Workers took Thanksgiving off and the recount resumed Monday. The actual count finished late Monday night, but there were paperwork and reports that had to be completed, and everything was wrapped up Wednesday. All the ballots are now sealed in vaults at the Coweta Voter Registration Office.
The machine recount, requested by President Donald Trump under Georgia's rules on recounts, followed the certification of the state's election results.
Before certification, the state held a risk-limiting audit, which included a hand count of every ballot cast in the presidential race.
That audit uncovered a few issues in other counties, with some counties realizing that memory cards from some ballot scanners hadn't been uploaded, and changed the margin in the presidential race from 14,112 to 12,781.
The hand audit showed that the ballot scanners were properly reading the ballots and not switching votes, as has been claimed by some.
The state released certified results from the recount Friday morning, and the new margin is 11,779 votes in Biden's favor.
In the midst of the recount, Coweta elections workers have been busy processing absentee ballot requests and mailing out ballots for the runoff, and as soon as the recount work was completed, "logic and accuracy testing" of the voting machines began for early voting, which begins Dec. 14.
There has been a high demand for absentee ballots in the runoff, with over 13,000 ballots requested already. There were 18,688 absentee-by-mail votes cast by Cowetans in the Nov. 3 presidential election.
For the presidential election, and even for the June 9 primary, a large number of the ballots were mailed out by the Georgia Secretary of State's Office, though local officials did the processing of ballot applications, including signature verification.
But for this election, all the ballots are being mailed out by local offices. That's how things normally work in a year without a pandemic.
Georgians who indicated, on a previous ballot request this year, that they were over 65 or disabled and wished to receive absentee ballots for the entire election cycle will automatically receive an absentee ballot for the runoff. Otherwise, Georgians must submit a new request.
Early voting will be held at both early voting locations, as usual – 22 E. Broad St. in downtown Newnan and 65 Literary Lane, Newnan, near the intersection of Lower Fayetteville Road and Highway 154. . Hours are 8:30 a.m. to 4:30 p.m. Monday through Friday. There will be no voting on Dec. 24-25 or Jan. 1.
You can request an absentee ballot at ballotrequest.sos.ga.gov or by mailing, emailing or faxing a ballot request to the Coweta Voter Registration Office, 22 E. Broad St., Newnan, GA 30263, absenteevoter@coweta.ga.us or 770-683-2800. For more information call the Voter Registration Office at 770-254-2615.