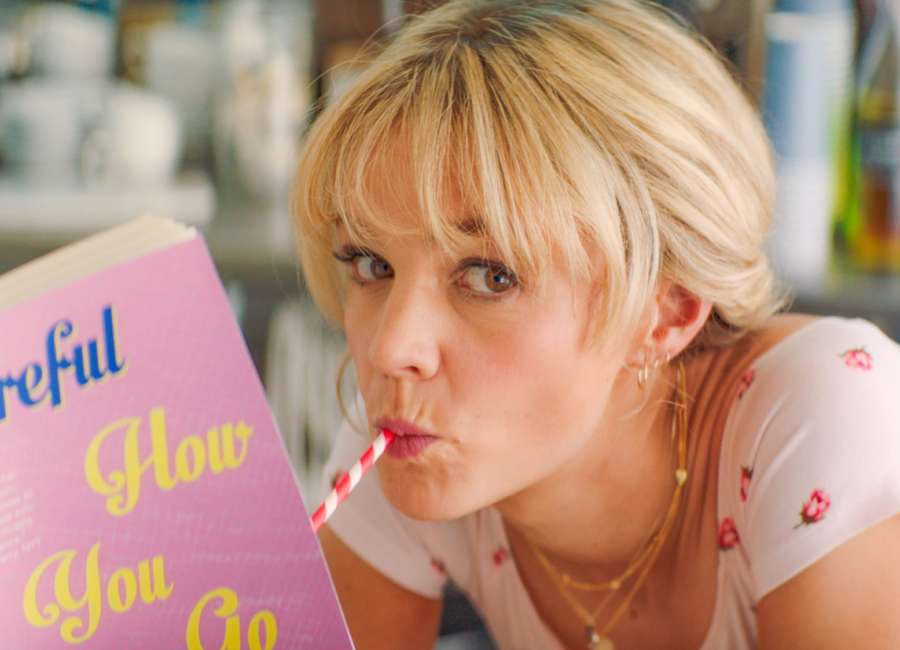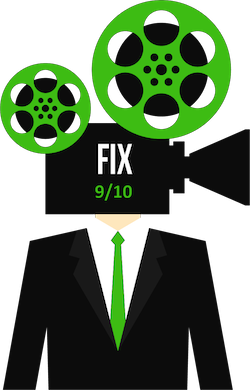 Review by Jonathan W. Hickman
The premise of "Promising Young Woman" could have turned into an over-the-top, violent, vengeance bloodbath. But writer/director Emerald Fennell (showrunner on season two of "Killing Eve") doesn't go that way. Instead, her finely crafted script grounds the darkly comic narrative in essential elements of crushing truth.
There are scenes where Cassie (Carey Milligan) spends time with her woebegone parents, Stanley and Susan (Clancy Brown and Jennifer Coolidge). The family home is indistinctive, a bit drab, not particularly warm. Cassie's dark melancholy has leaked out, flowing onto the kitchen table; it's in the food they eat; it's in the wallpaper.
Possibly, these pervasive emotions are the product of Stanley and Susan's unspoken troubles. You can all but see the bottles of medication hidden somewhere in a drawer or a cabinet. The happy pills are there, but they aren't working. This resourceless, loving mother and father don't know what to say; they have no answers; it's a real dilemma.
On the outside, Cassie is an attractive, smart, but aimless late twenty, early thirty-something. She was once a "promising young woman." After college, Cassie began medical school when a traumatic event derailed her plans. Recovery is non-existent.
During the day, she works in a coffee shop. It's a bright, airy place that strikes a stark contrast with so many of the film's images. And Cassie makes one surly barista. Her boss, a hip, worldly, motherly Gail ("Orange Is the New Black's" Laverne Cox), offers her a diversion which hides Cassie's secret, dangerous, nocturnal activities. It's those unsettling actions that may provide a crude measure of self-healing.
At night, Cassie trolls her town's local nightspots. Posing as a drunken woman, she ensnares "nice guys" into taking advantage of her. In one early sequence, a young professional named Jerry (Adam Brody) helps her from a bar to an inviting Uber. Intending to drop her home, once inside the car with the passed out Cassie, he makes other plans. What happens next gives "Promising Young Woman" its dramatic and comedic tonal shift. And that shift is shivering, if also a bit funny.
It's refreshing that instead of a knife or a gun, Cassie uses intimately familiar and more realistic weapons. These armaments come from a "civilized" society. Her arsenal reflects the state of play that dominated gender politics before the pandemic. The COVID outbreak may have pushed the on-going discussion back, but gender equality will continue to be an enduring topic as the vaccine makes its way into our collective arms. A female vice-president's election is a trend in the right direction, but it's not enough.
As Cassie continues her destructive bar-hopping, she meets Ryan (played by "Eighth Grade" director Bo Burnham). She knew him in medical school. He visits her at the coffee shop and asks her out in a somewhat awkward "meet-cute." As her relationship with Ryan moves forward, can Cassie set aside her fierce revenge campaign and find happiness?
Fennell is determined to tell an unconventional story. Nothing about her script is neat and tidy. And there are moments when the voice of reason is loud and clear. Like the viewer, Cassie hears the siren song, but will she listen? Should she listen? What is her purpose in life?
At one point, Cassie meets with the mother of one of her friends. And this meaningful discussion is where the narrative could tip one side or the other. Fennell's brave, divisive decision takes her slowly boiling story to another level. Some may think the ending a bit exploitative. But I thought the film's conclusion was exactly the jolt that the discourse requires. Without a push, we might stop talking.
"Promising Young Woman" is a lightning rod, a film that should find many awards nominations. It's also the provocation that 2020 needs.
***
A RottenTomatoes.com Tomatometer-approved critic, Jonathan W. Hickman is also an entertainment lawyer, college professor, novelist, and filmmaker. He's a member of the Atlanta Film Critics Circle, The Southeastern Film Critics Association, and the Georgia Film Critics Association. For more information about Jonathan visit: FilmProductionLaw.com or DailyFIlmFix.com