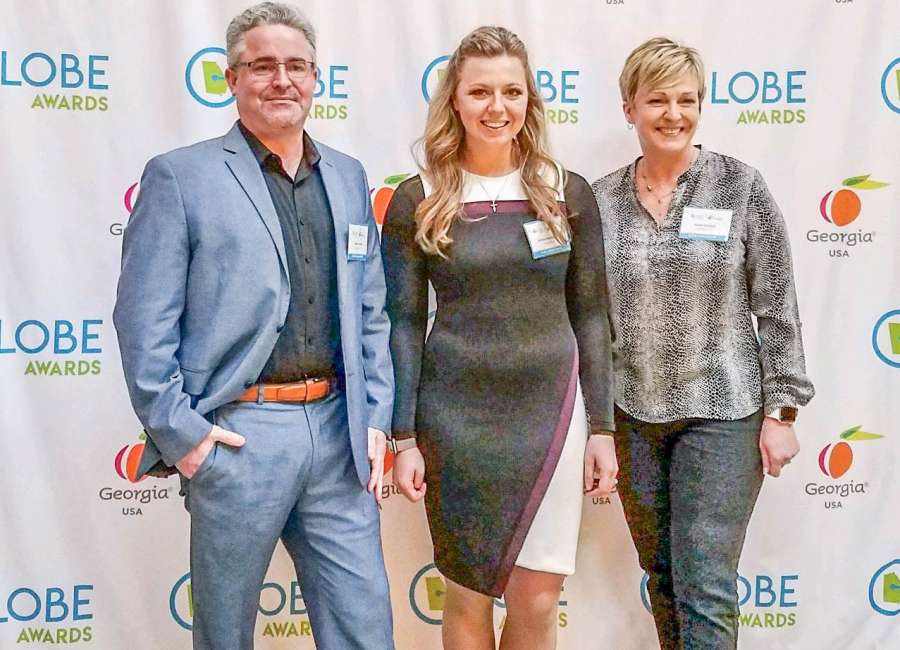 Poriferous LLC, located in Newnan, was recognized as "Exporter of the Year, small company" by the Georgia Department of Economic Development's GLOBE Awards recognizing Georgia companies that entered new international markets in the previous year.

This state-led awards program highlights Georgia companies that entered new international markets in the previous year. During calendar year 2019, GLOBE winners from 17 counties across Georgia collectively entered 75 new international markets.
Poriferous sells its porous polyethylene implants all over the world, and they are made right here in Newnan.
The implants are primarily used for facial reconstruction. Because the implants are porous, tissues and blood vessels grow into the implant, a process called fibrovascular tissue integration, according to Aaron Noble, founder of Poriferous.
"It allows the blood vessels and tissue to grow into the material as if it was a scaffold," he said. "It's a living extension of your own skeleton, as opposed to a solid implant that is seen in the body as a foreign object."
The company makes both off-the-shelf implants and custom, patient-specific implants that are based on a CT scan of the patient.
Poriferous makes several types of implants but the one that touches Noble's heart the most, he says, is the world's first patient-specific ear. The ears primarily are used for children who have a condition called microtia, or "micro-ear."
"We're astonished by the clinical performance of our device," Noble said.
The 2020 GLOBE Award winners represent nearly every corner of the state, and are predominantly small businesses. This year, 84 percent of the recipients employ fewer than 100 people, with 52 percent of the winning companies employing fewer than 20 people. In addition, nearly half of the winners this year entered one of the 12 markets where GDEcD has international representation .
"Success in global markets takes commitment and hard work. Our Georgia-made products and services are making a mark around the world," said Gov. Kemp. "We're proud to celebrate these companies for their contributions to a thriving Georgia economy through exports."