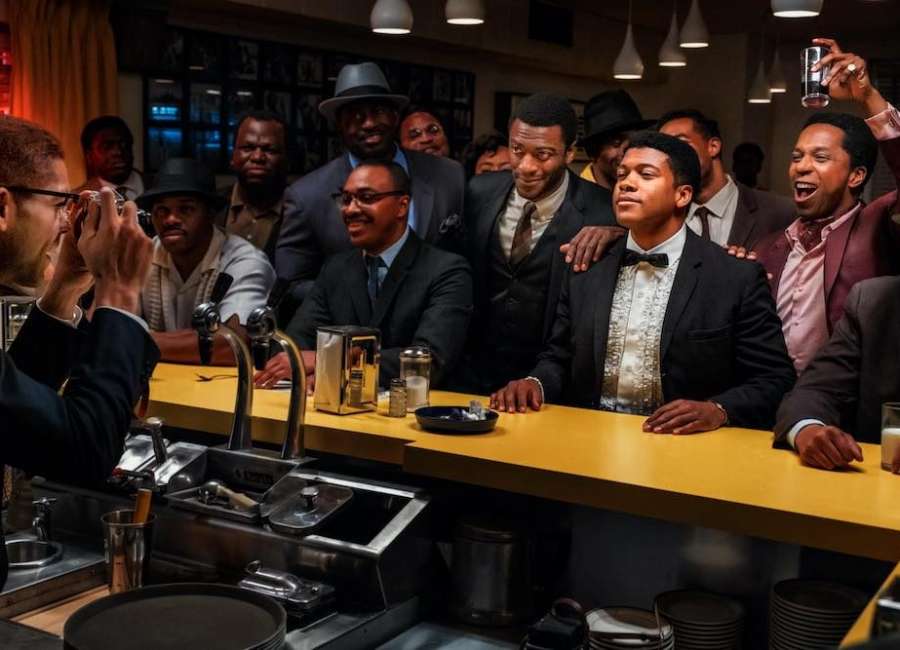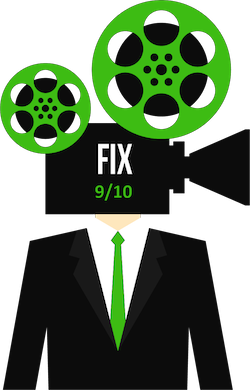 Review by Jonathan W. Hickman
On February 25, 1964, in Miami, Cassius Clay defeated Sonny Liston by technical knockout. It wasn't a pretty fight, ending in the seventh round when the injured Liston retired from the contest sitting on his stool.
In "One Night in Miami," playwright Kemp Powers imagines what happened immediately thereafter. The idea came to him when he read that Clay, prior to becoming Cassius X and later Muhammad Ali, gathered after the fight with three of his friends at the Hampton House Hotel, in Overtown, Florida. Such a footnote wouldn't have been significant, but those friends just happening to be Malcolm X, musician Sam Cooke, and football great Jim Brown.
What might those four have discussed following Clay's unlikely and impressive defeat of one of the establishment's most impressive hitters?
In visualizing that evening, Powers fashions an entertaining and provocative fictional narrative. And in adapting his stage play for the big screen, he finds the perfect director, in Oscar-winning actress Regina King. Cleverly, the collaboration of a movie star and a playwright avoid what could have been a stagey experience. "One Night in Miami" is one of 2020's best films and, also, one of the most important.
Much of the action does indeed take place in a humble hotel suite. The place itself is little more than a motel; like many Miami accommodations, the doors open to the outside. Early on, Cooke ("Hamilton's" Leslie Odom, Jr.) questions why they would meet in such a pedestrian location. After all, each of them could afford better, and Cooke was already staying in a high-end hotel, where they could go.
But Clay was determined to hang out with his friend Malcolm X (Kingsley Ben-Adir), and Malcolm X wasn't going anywhere else. Of course, in 1964, even for sports, political, and music stars, African-Americans' choices were limited. It's hard to forget that the Supreme Court wouldn't hand down their public accommodations decision in Heart of Atlanta Motel, Inc. until December of that year. Being yourself was hard for these men in a place where you were expected to conform, expected to be anything but who you really were.
Historically, two days later, Clay would announce that he was a member of the Nation of Islam, and Malcolm X would be assassinated within a year. What happened that night in Miami might have changed the course of their lives, and because much of the film takes place at night, a noir-like foreboding sense of dread is hard to dismiss. On a knife's edge, it's as if something bad, or something profoundly good, is about to happen.
The men argue. They laugh. They dodge and weave. Filmmaker King and Oscar-nominated editor Tariq Anwar make excellent decisions to keep the action moving on what would have, at that time, been something akin to a 15-round heavyweight match.
Of the four reportedly present that night in Miami, only NFL great Jim Brown is still alive. Cooke was tragically shot and killed in December of 1964, the same year he released his socially significant song "A Change is Gonna Come."
Although that tune was recorded in January 1964, Powers suggests that its release may have been influenced by his discussions that night with Malcolm X. In one moving sequence, we see the song performed by Cooke (Odom, who sings it marvelously) on a television talk show. There's a prescient sadness to the moment that's hard to shake.
Performances are uniformly excellent, with Ben-Adir and Odom as strong standouts. But it's an ensemble piece, and Aldis Hodge captures a quiet, simmering unease to Brown that reflects a study of his troubled subject. Hodge points out in the press materials that he repeatedly watched Brown's famous 1970 debate on The Dick Cavett Show with then Georgia Governor Lester Maddox. Watching their exchange on YouTube, you can see where Hodge got his cues for the role.
What is most impressive about "One Night in Miami" is how relevant and current the discussions are even today. Sure, these conversations are a product of the writer's modern lens, but the issues are still issues in our lives. And, sadly, the debate goes on.
A RottenTomatoes.com Tomatometer-approved critic, Jonathan W. Hickman is also an entertainment lawyer, college professor, novelist, and filmmaker. He's a member of the Atlanta Film Critics Circle, The Southeastern Film Critics Association, and the Georgia Film Critics Association. For more information about Jonathan visit: FilmProductionLaw.com or DailyFIlmFix.com