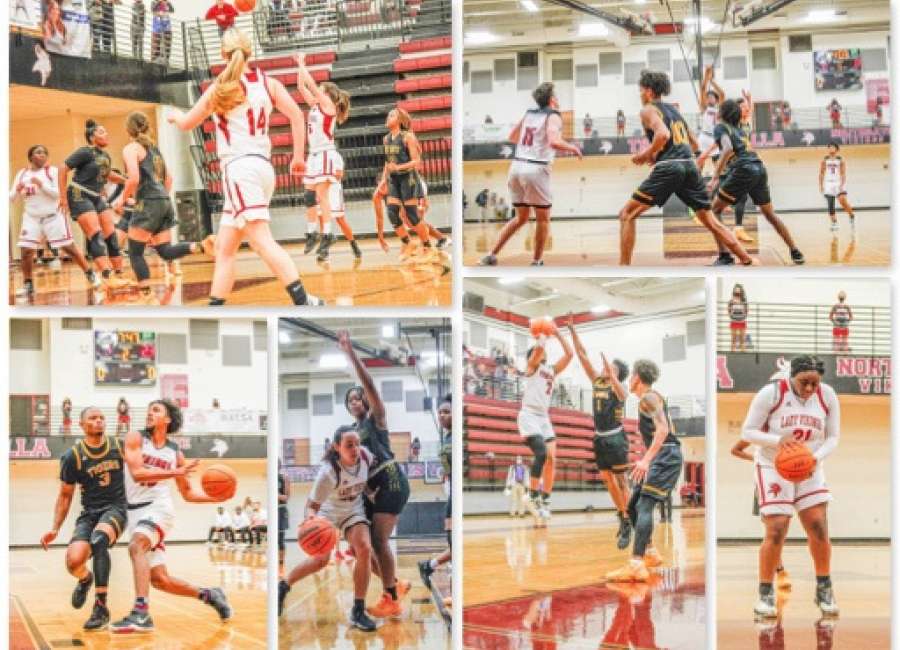 After winning their season opener last weekend against Ola, the Northgate Vikings jumped into their Region 2-5A schedule with a tough opponent in the Harris County Tigers.

After falling behind in the first half, the Vikings toughened up their defense in the second half but eventually fell 72-37 to the Tigers.
Jordan Edun and Kenny Orr paced the Vikings with ten and nine points, respectively. Cole Cribbs chipped in eight, including six in the second half.
The Lady Vikings experienced a similar fate. The lost to the Lady Tigers by a score of 60-24 Khaila Upshaw led Northgate with eight points and Jayln Patterson added five.
It was a special night for the Northgate seniors as they were recognized between the two games. For the girls' team, the seniors include Jaylin Patterson, Mariya Beasley, Lauren Katzfey, Moyoscope Aigberua and Jordyn Patterson.
The senior boys are Cole Cribbs, Josh Colton and Vincent Clark.
Both Northgate teams will be back at home next Saturday night, December 12, 2020, against the Newnan Cougars.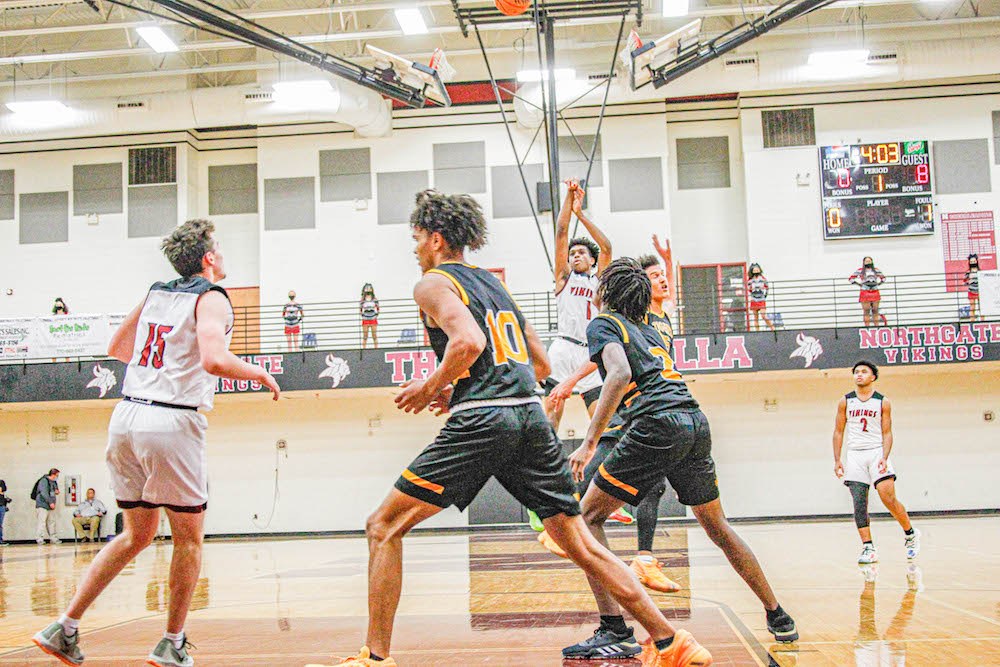 Jordan Edun eyes the rim on a jumper from the top of the key. Edun finished with 10 points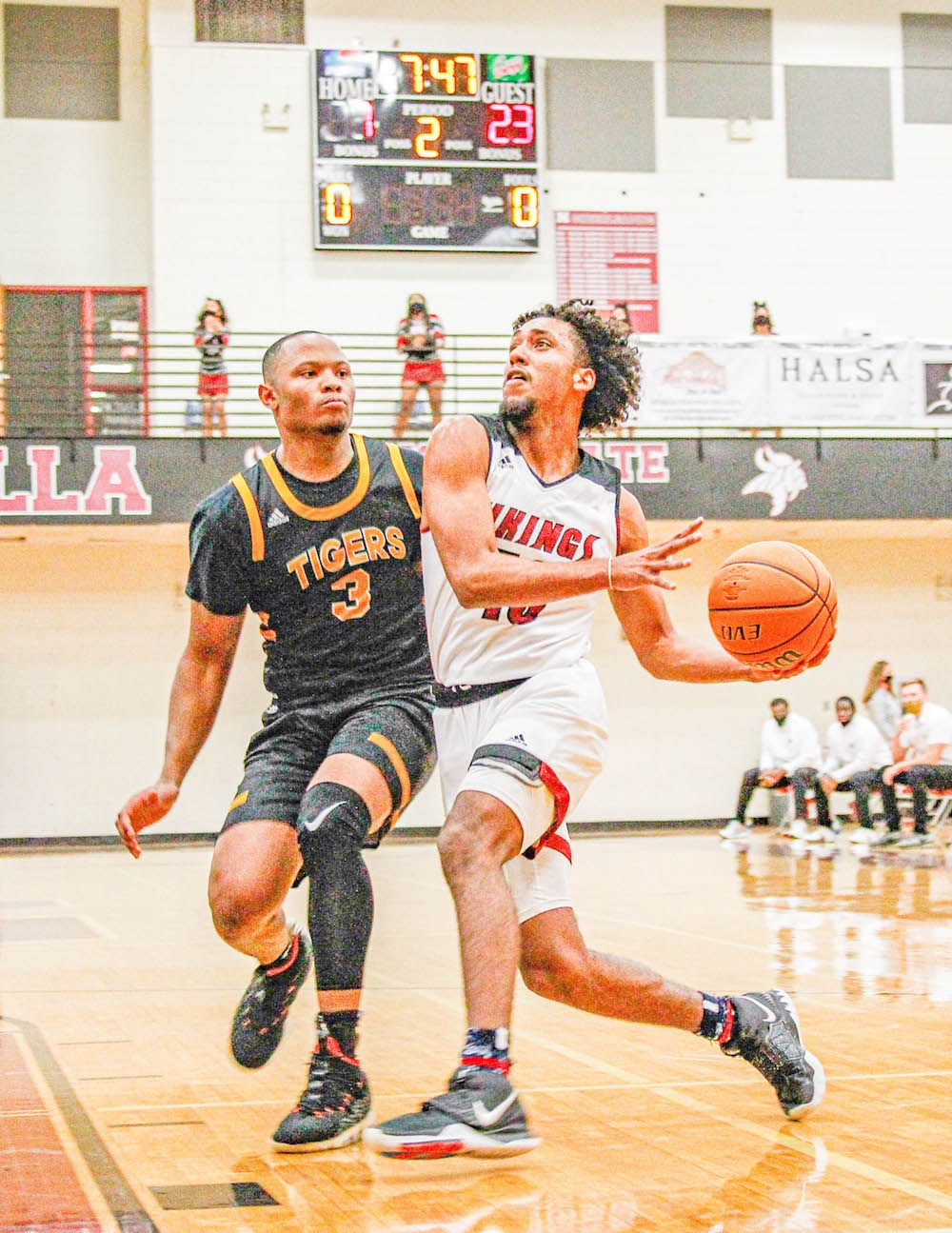 Senior Vincent Clark with a smooth drive to the basket.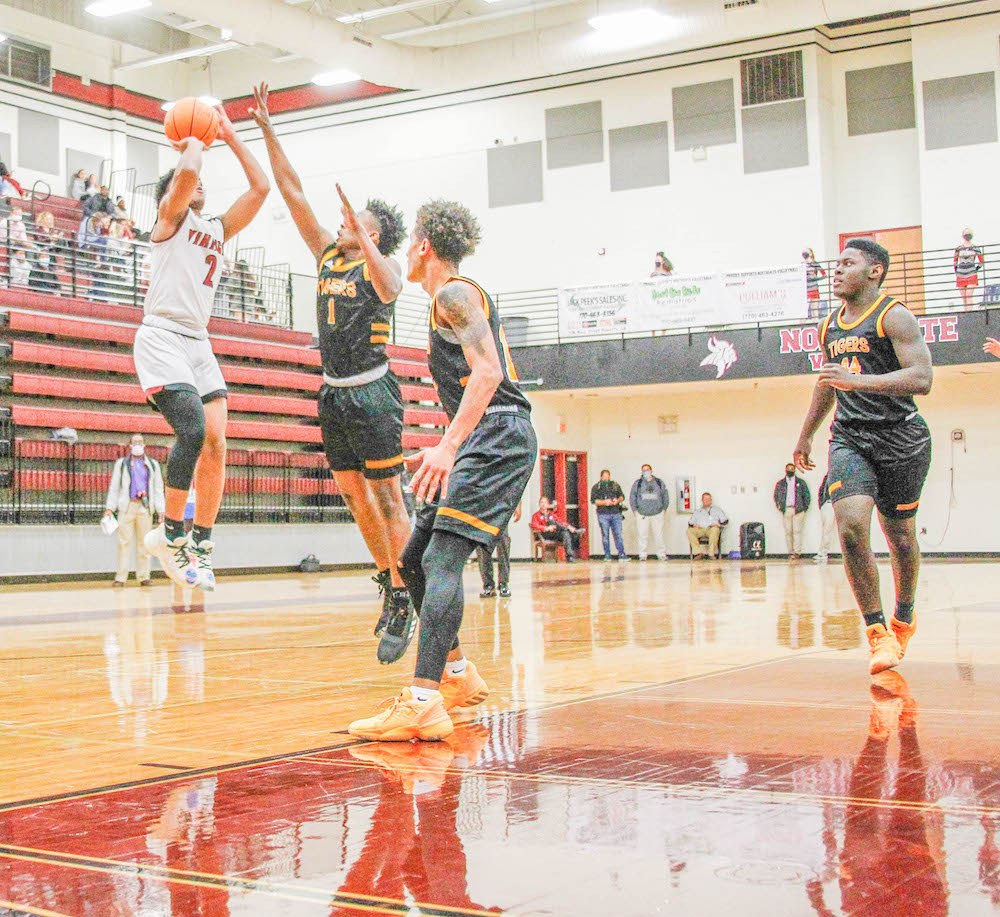 Kenny Orr shoots over the Harris County defender, Orr finished with nine points.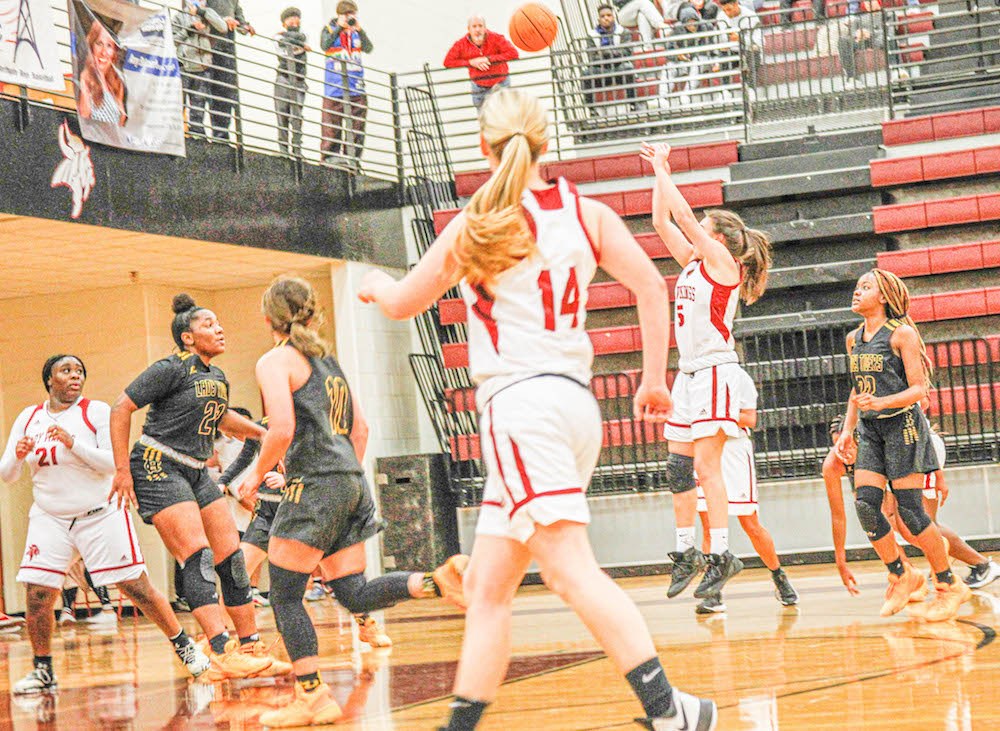 Caitlin Raynor shoots a jumper in the third quarter.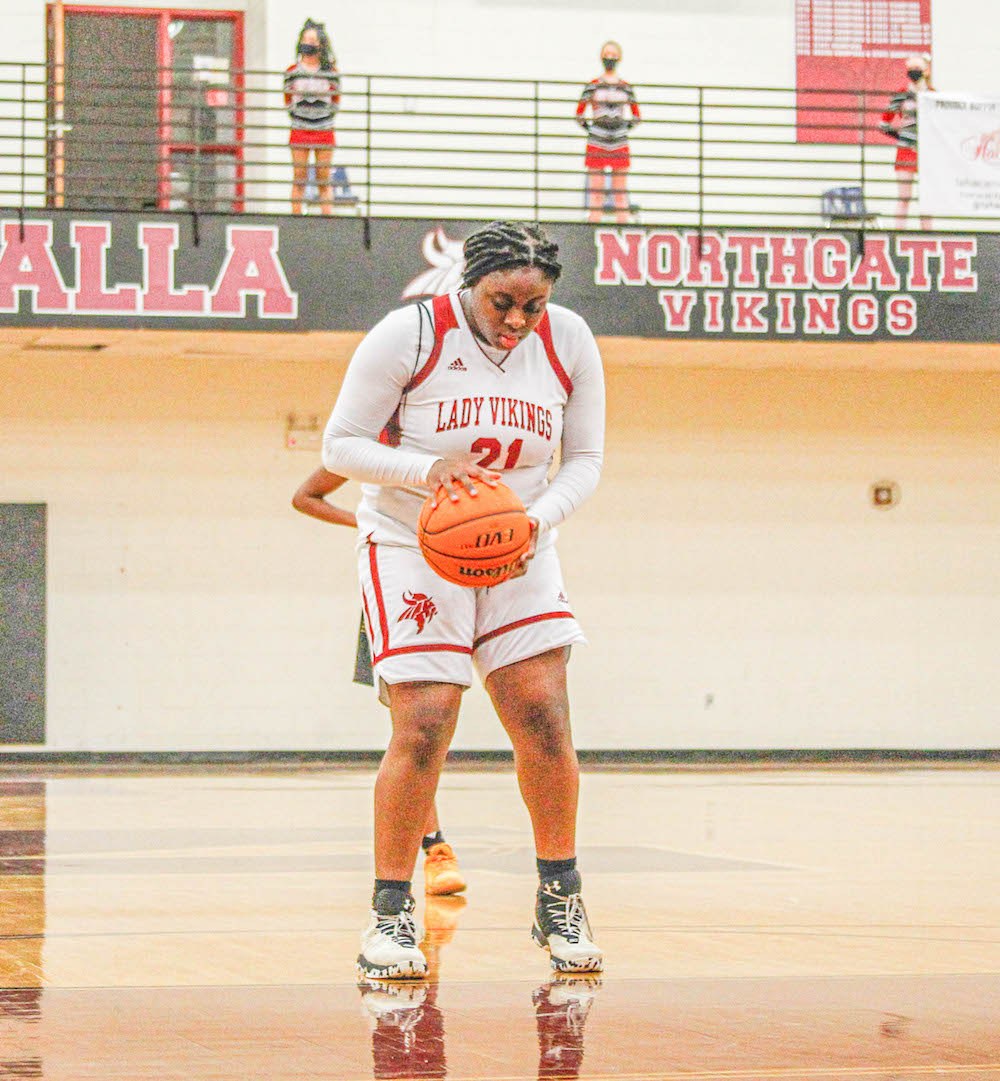 Senior Mariya Beasley heads to the free throw line for two.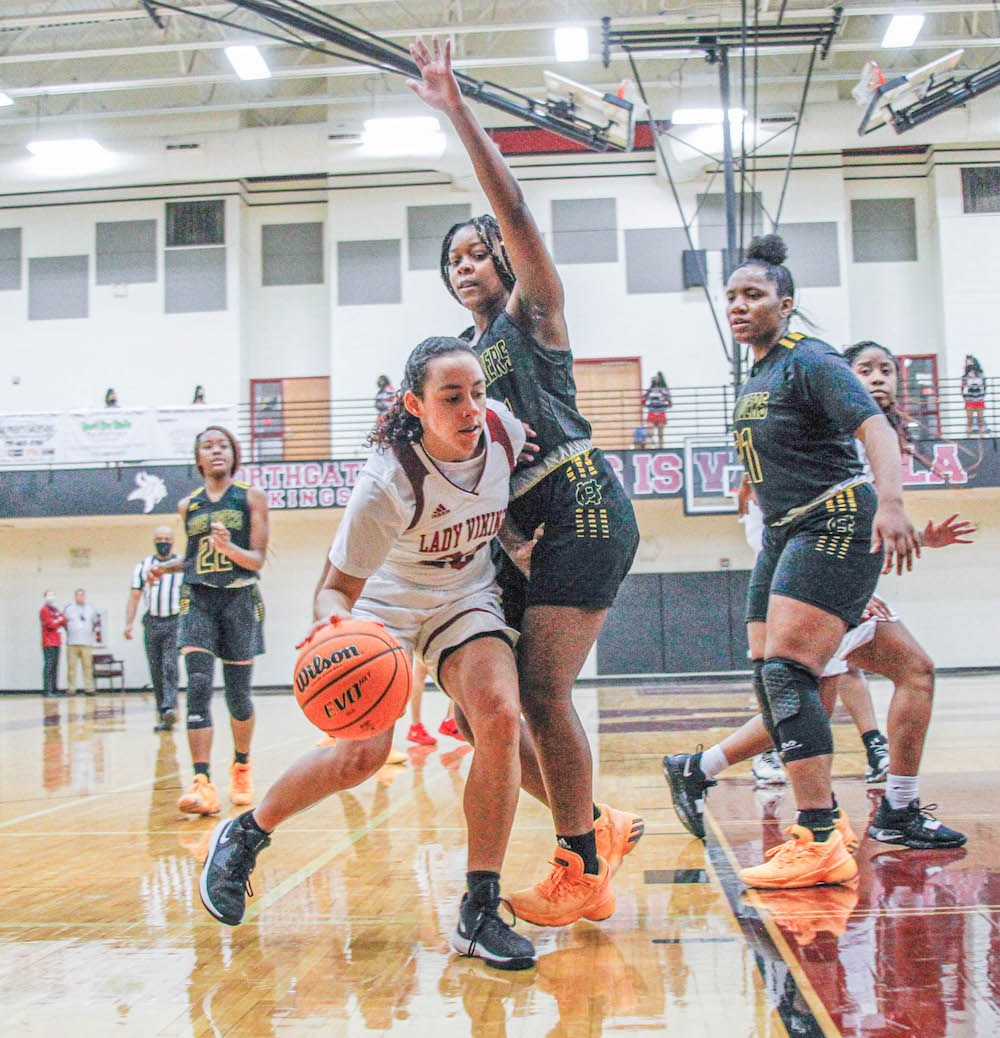 Guard Bernadette Debondt drives to the basket against the Harris County Defense.