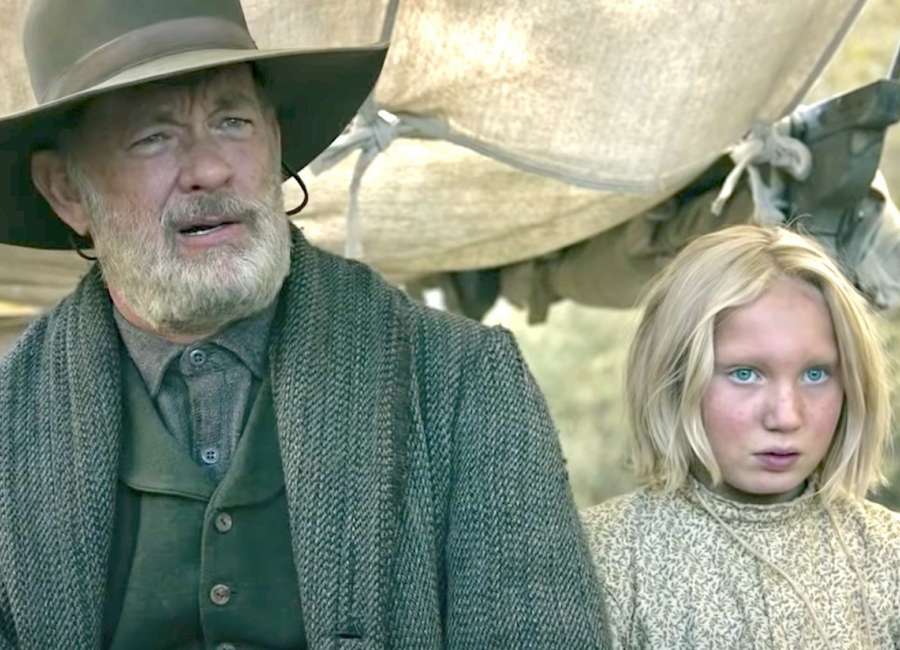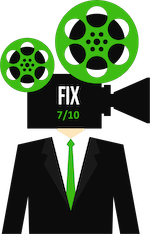 Review by Jonathan W. Hickman
It's the "News of the World" backstory that has real weight. In 1870, the Kiowa tribe of the Great Plains had seen many broken treaties. Their great bison had all but disappeared, and the influx of Euro-Americans had brought devastating diseases to which natives had no acquired immunity.

This news of a broken tribe is merely the film's subtext.
Onto this complex landscape, we meet Civil War veteran Captain Jefferson Kyle Kidd (Tom Hanks). He surrendered to Union forces and now can only carry a double-barreled shotgun loaded with relatively light birdshot. Determined to turn over a new leaf, Kidd travels to Texas serving as a nonfiction storyteller. He's a roving news anchor, working for dimes and donations from town to town, reading newspapers that he keeps carefully rolled in his belongings.
Naturally, the unassumingly charismatic and warm Hanks makes a perfect Kidd. When his calm demeanor is publicly deployed, people listen. And no matter how disturbing the news, Hanks as Kidd makes everyone feel as if better days are on the horizon.
One day, while making his way from one harried community to the next, Kidd happens upon an overturned, ransacked wagon. To his horror, he discovers a black man hanging from a nearby tree. But then he hears something in the bushes. Left behind is the wagon's most precious cargo, a blonde, fair-skinned 10-year-old girl. But when he tries to talk with the frightened child, she speaks in a strange, native tongue.
Calling herself by her Kiowa name, Cicada, Kidd learns by searching the wreckage that a tribe raised the girl after a bloody conflict with her German settler family. And after she was located, Cicada, aka Johanna Leonberger (Helena Zengel), is to be returned to her aunt and uncle.
Perhaps it is Kidd's innate sense of duty, his commitment to the right path or his need for redemption and meaning, but he reluctantly agrees to take Cicada to her family. This task is not easy to accomplish; others want to profit from this task, and Cicada isn't exactly bullish on going back to life with her white family.
As the unlikely twosome traverse the dangerous Texas countryside, they come to appreciate one another. They also learn about the darkness that threatens to take hold following the end of the Civil War and the relocation of Cicada's adopted people. It's a perilous and revealing odyssey consistent with classic Western traditions. Sure, the film's pairing of a rough, scarred man and a young girl will remind you of "True Grit" (both versions), but the aspect of the newsreader is a nice subplot.
"News of the World" marks the re-teaming of Hanks with his "Captain Phillips" director Paul Greengrass (see also the "Bourne Identity" series). And this handsome production shares crew with another 2020 Hanks-led film Apple's World War II submarine thriller "Greyhound." The screenplay is adapted by Luke Davies (see 2016's excellent "Lion") from Paulette Jiles' best-seller.
As much as this movie is about a Civil War captain finding purpose by befriending a fragile child in the unforgiving West, "News of the World" interested me most by the use of the Kiowa language. Zengel speaks almost exclusively with this Native American lexicon, and it's impressive.
The difficult exchange of communication between the characters is vital because Kidd deeply respects her verbal abilities. After all, he's a man of words, which is more beneficial at times than his defensive skills with a forbidden sidearm. And it's Cicada's formative years that we don't see on camera that effectively set the stage for the film's most impactful sequences.
While Hanks and Zengel are convincing as a makeshift father and daughter, I was most intrigued by what came before. What was life like for Johanna as she transitioned into Cicada? What was it like for Hanks to leave the battlefield, resign his commission, lose a wife and then take to the road armed primarily with the printed word?
These nagging questions don't undermine the success of "News of the World," but they point to commercial realities. This story only tells us the part that producers believe might sell to the current American viewer. It's a film that hints at more significant, more challenging narrative threads but saves those for others to explore when, perhaps, viewer sophistication makes it commercially viable.
"News of the World" is a good film masking a more important one.
A RottenTomatoes.com Tomatometer-approved critic, Jonathan W. Hickman is also an entertainment lawyer, college professor, novelist, and filmmaker. He's a member of the Atlanta Film Critics Circle, The Southeastern Film Critics Association, and the Georgia Film Critics Association. For more information about Jonathan visit: FilmProductionLaw.com or DailyFIlmFix.com