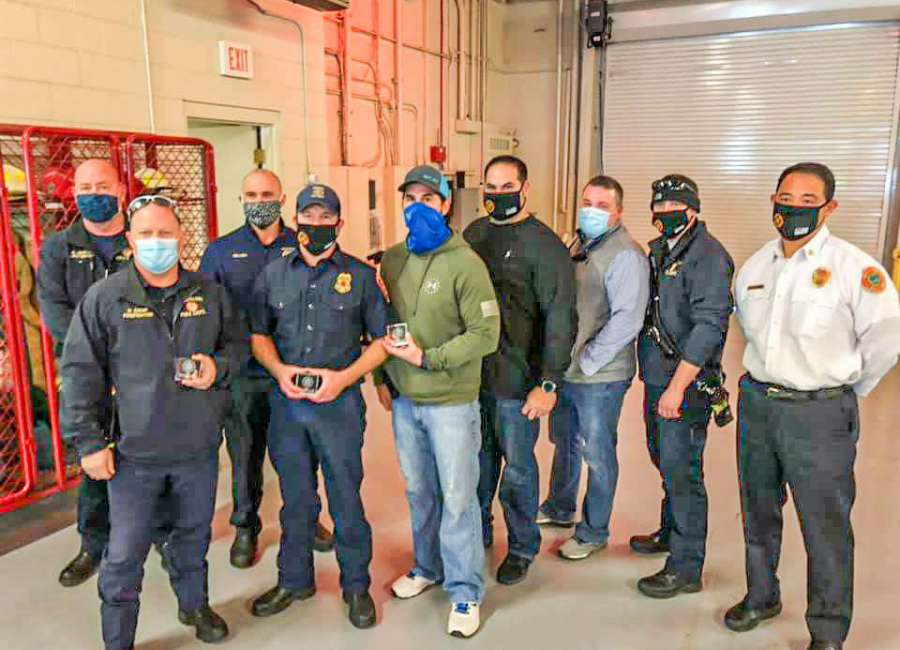 Eight Newnan residents almost missed the chance to celebrate Christmas this year, but they will be around thanks to the quick actions of firefighters from the Newnan Fire Department.
Newnan Fire Chief Stephen Brown, right, presented Life Saver awards during the fire department's annual Christmas lunch this week.
From left are Lt. Bart Henson, Robert Camp, Drew Holloway, Dustin Clements, Clinton Gilley, Chris Calhoun, Lt. Randy Stone, Keith Kelvin and Brown.