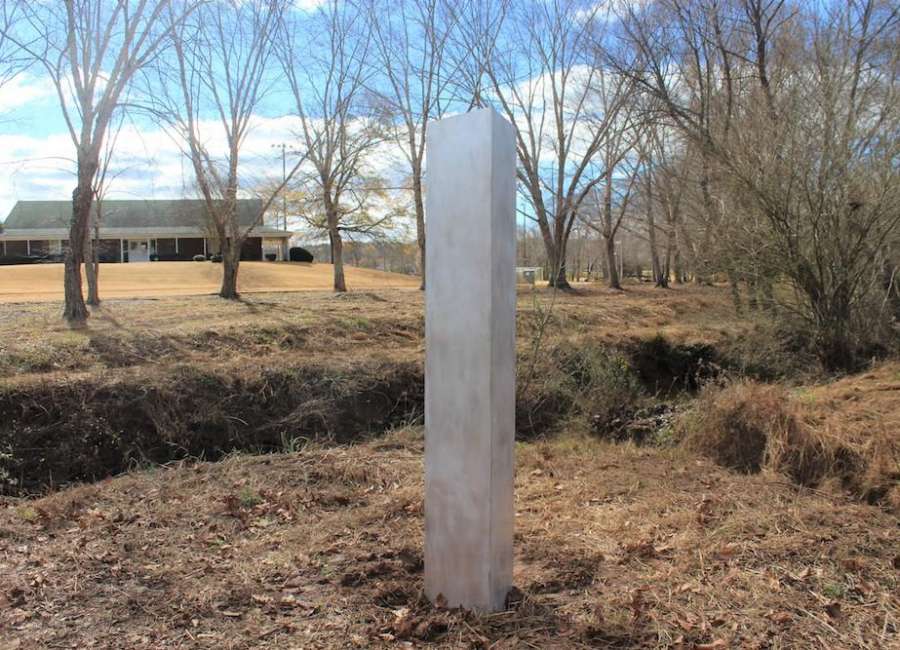 A monolith of unknown origin was found in Whitlock Park on Monday morning.
The mysterious triangular structure is about 7 feet high and made of sheet metal.
"It could have been unloaded and put out in a matter of moments," said Jim Gay, director of Coweta County's Parks and Recreation Department.
According to Gay, the monolith wasn't in the park over the weekend.
"We don't believe it was here on Saturday. I didn't see it, but I wasn't looking for monoliths either," he said. "We don't know who put it here or why it's here. It's pretty, and it's drawing some attention. We've had some people come by and look at it."
The base of the structure was covered with dirt to help keep it in place, however, Gay said the wind is causing the monolith to lean over.
The Parks and Rec Department removed the structure on Tuesday morning for safety concerns, Gay said.
"It's not stable, and there's a lot of people coming up to it," he said. "It's not super heavy, and we don't want it to blow over or tip over on somebody in the park."
With the monolith removed, The Parks and Recreation Department is trying to determine proper ownership of the metal structure, but there isn't a receipt for it and no footage of someone placing it in the park.
However, there are several people claiming the monolith belongs to them, Gay said.
"It's hard to determine who the exact owner is," he said. "We still have to look into the policy on giving it back. That's the task we have now – determine who legitimately owns it."