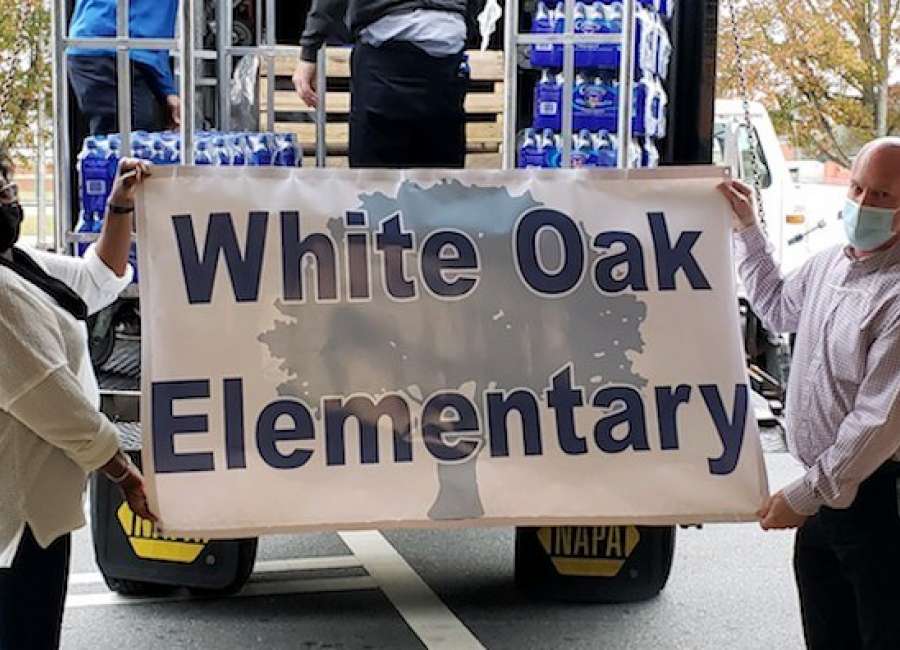 Two local companies recently partnered to provide bottled water for students at White Oak Elementary School.
The Watkins Group and The Game Changer Foundation delivered 250 cases of water to White Oak. Water fountains in the Coweta County School System have been disconnected to help prevent the spread of COVID-19.
The school system has installed water bottle filling stations at all schools and facilities for use by students, faculty and staff, but many of the students at White Oak come from low-income families and do not possess reusable water bottles.
Vincent B. Watkins, CEO of The Watkins Group, was made aware of the challenge by Shelia Moore Bealing, a teacher at the school. Watkins reached out to Jo Anne Sims Hill, CEO of The Game Changer Foundation, to address the need, and the two companies agreed to supply up to 1,000 cases if needed.
The first 250 cases – 6,000 bottles – were delivered Nov. 30.
"The adage 'You don't miss your water until the well is dry' is all too real for these students," Watkins said. "I would never have thought this would be an issue, but after Ms. Bealing reached out to me, I knew we had to do something. Water is essential to these students."
Hill issued a challenge to other businesses, organizations and individuals, asking them to identify ways to make a difference not only now but beyond the holiday season.
"This is truly an investment in the future," Hill said.