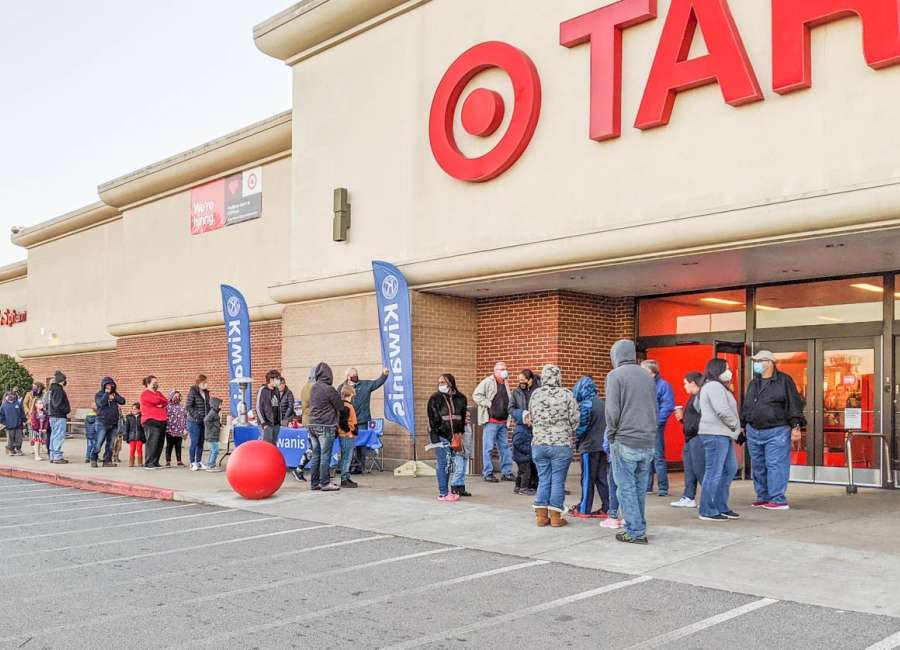 The Kiwanis Club of Newnan recently held its annual Christmas Shopping Spree at the Target store in Newnan.
The club works with the local elementary schools to identify children in need, and this year, 85 boys and girls from 19 different schools went shopping with a Kiwanian.
More than 25 Newnan Kiwanians and Key Club members came out to escort each child through the shopping spree experience.
Newnan Kiwanis Club President Julie Lee said members and partners of the Kiwanis Club of Newnan are dedicated to improving the lives of children within the community. The Christmas Shopping Spree is just one example of the many service projects the Kiwanis Club contributes to the community every year.
"This shopping spree provided a great opportunity to fulfill our mission, brightening the Christmas holidays for so many children and families," Lee said. "One of the greatest joys in the shopping experience is how the children often think of their other family members, parents and siblings, when determining how best to spend their shopping budget."
Keith Ross, president-elect of the Kiwanis Club of Newnan said the club eagerly anticipates the annual event.
"Of course, the children love it, but our Newnan Kiwanis members also find great joy in the experience of shopping with these children and adding to the children's enjoyment of Christmas," Ross said.
The Kiwanis Club of Newnan meets for lunch every Tuesday at the Newnan Country Club at noon. Guests are always welcome.