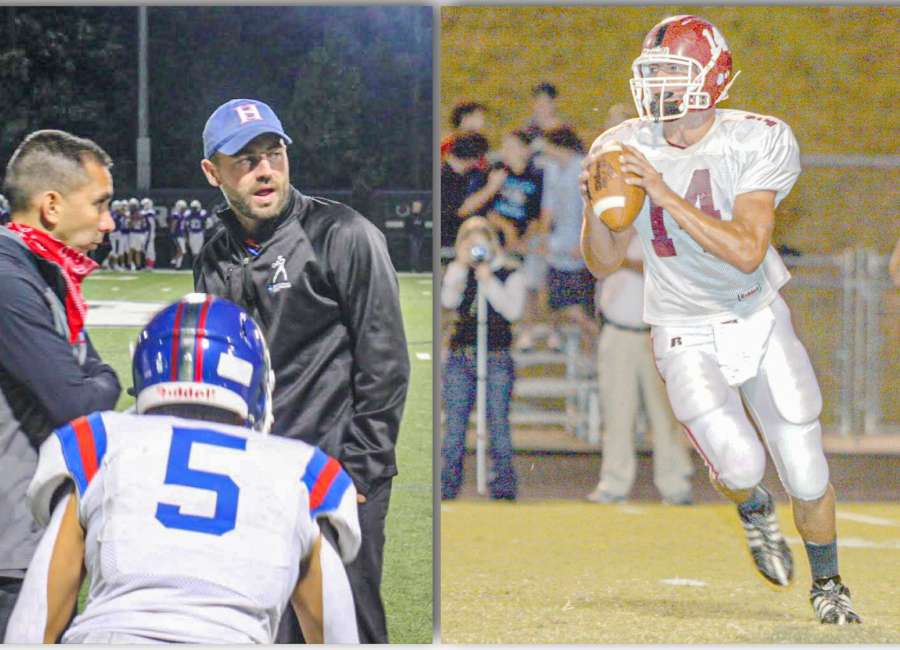 By Rob Grubbs
A rough season for the Heritage Hawks came to a close after losing their playoff game Friday night. After a series of near-misses and a strong regular-season finale against Brookstone, the Hawks fell behind early and lost to the First Presbyterian Vikings 49-7.
"We never gave up, we battled in every game," said Interim Head Coach Jake Copeland. "Our goal on Friday was to be the best Heritage team we could be, and we did that. We have gone through some adversity this year, and right now, our goal for the road ahead is to learn how to in football games."
Copeland assumed the interim coaching position after the Whitfield County game on Oct. 16. Transitions are never easy, but Coach Micah Alba, Coach Copeland and the school administration worked to make the process as seamless as possible.
The playoff game got away from the Hawks early; the Vikings scored on the opening drive and forced a couple of Heritage punts, which were both returned for touchdowns.
One bright spot of the game was a 40-yard touchdown pass from Harris Celata to Ellis Coggin to close the season.
Copeland is no stranger to local high school football. After his role as starting Northgate quarterback in 2008, he went on to play college ball at Lenoir-Rhyne University. He coached at Heritage in 2015 before spending some time as an assistant coach and recruiting coordinator for his college alma mater. This was his first season back at Heritage.
While at Lenoir-Rhyne, Coach Copeland recruited defensive back Kyle Dugger, who went on to be a first-round draft pick for the New England Patriots this season.
While their season ended, it did not take away from the grit and determination of the Hawks. For seniors Andrew Rich, William Bryant, Harris Celata, Jay Chapman, David White and David Browning, it was not so much about wins and losses, but rather pride and determination.
The Hawks never stopped competing. Adversity can bring different outcomes, but for the Hawks, it brought at the best in them.