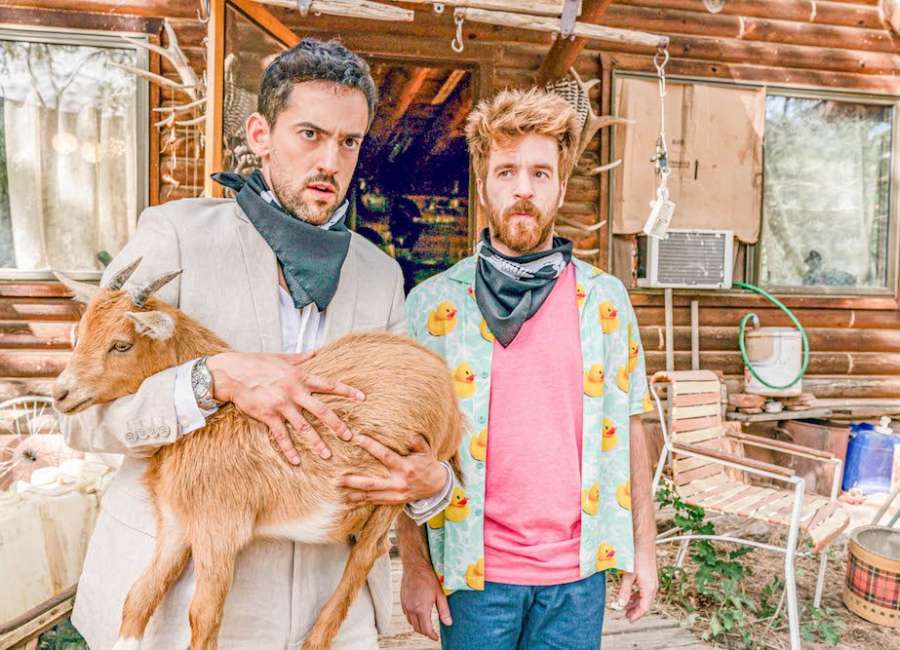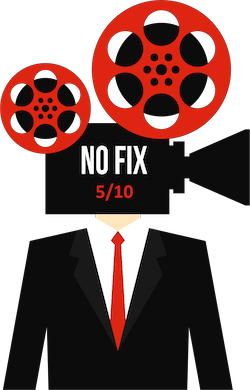 Review by Jonathan W. Hickman
An attempt to make a metaphoric comedy about the U.S.-Mexico relationship falls flat as famous Mexican movie star Luis Gerardo Méndez struggles to make the clumsy "Half Brothers" concoction palatable. In the process, he's almost upstaged by an adorable goat.
In "Half Brothers," Méndez plays Renato, a successful Mexican businessman. He built his growing aviation empire without his father's support, who left the family years earlier to seek work abroad. The story reminds us of the economic collapse in 1994 that caused many in Mexico to immigrate north. Renato's dad, Flavio (Juan Pablo Espinosa), finds life hard in the States, and eventually, he calls home to tell his wife and young son that he's not returning.
Twenty-five years pass, and Renato receives a call informing him that Flavio is now dying and wants to see him. Reluctant at first, Renato's fiancé, Pamela (Pia Watson), encourages him to make the trip. And that's what he does. A plane ride to Chicago and Renato visits his father in a hospital room. But before his dad's passing, he's introduced, for the first time, to his half brother, the happy-go-lucky Asher (a red-bearded, goofy Connor Del Rio).
To make things right with his sons, Flavio sends the boys on a scavenger hunt/road trip. And he's left them clues leading to a mysterious Eloise. Who is this mystery woman? And how can she redeem Flavio in the eyes of his children?
It's a shame that "Half Brothers" doesn't have half the inspired comedic energy of 1995's "Tommy Boy." Had director Luke Greenfield found some balance between slap-stick hilarity and heart-warming family pathos, his film could be excused for its lazy, contrived plot. Greenfield is capable of better; see his divisive "Let's Be Cops" and the generally well-received "The Girl Next Door."
And to be fair, Méndez is solid as the straight man to Del Rio's odd-ball, but neither brings deep comedy chops to the table. Del Rio's appearance and off-kilter vibe for Asher will remind viewers of Zach Galifianakis. And the insertion of a funny goat as a pet for Asher instantly will bring up images of Galifianakis and that dog from Todd Phillips' 2010 minor comedy "Due Date."
But the goat as a funny prop fails to move the overall laugh needle in "Half Brothers." Part of this is that "Half Brothers" wears its PG-13 rating, lightly projecting a wholesome family narrative at its core. There's some language, adult situation references, and alcoholic beverage consumption, but nothing akin to the gross-out humor that led to Galifianakis and company's rise in the "Hangover" trilogy.
And if there is a saving grace to "Half Brothers", instead of going for the low brow chuckles, it leans into the warmer familial tones. But this comes at the expense of sapping the movie of any genuine laugh-out-loud moments. And because neither of the stars has a built-in comedic following, there's nothing special about the Del Rio/Méndez pairing.
It is a well-shot movie. Cinematographer Thomas Scott Stanton delivers lovely images of Mexico's open spaces in the film's set-up sequence. This scope sets an appropriate mood, giving the production a rich texture. And because the script explores the relationship between the people of the US and Mexico, this lensing works well. Unfortunately, what comes after this introduction is uneven and mediocre.
"Half Brothers" is an awkward and sporadically humorous attempt to explore immigration issues. But despite a game cast and high production values, it lacks the snap and edge required to convey its message.
***
A RottenTomatoes.com Tomatometer-approved critic, Jonathan W. Hickman is also an entertainment lawyer, college professor, novelist, and filmmaker. He's a member of the Atlanta Film Critics Circle, The Southeastern Film Critics Association, and the Georgia Film Critics Association. For more information about Jonathan visit: FilmProductionLaw.com or DailyFIlmFix.com