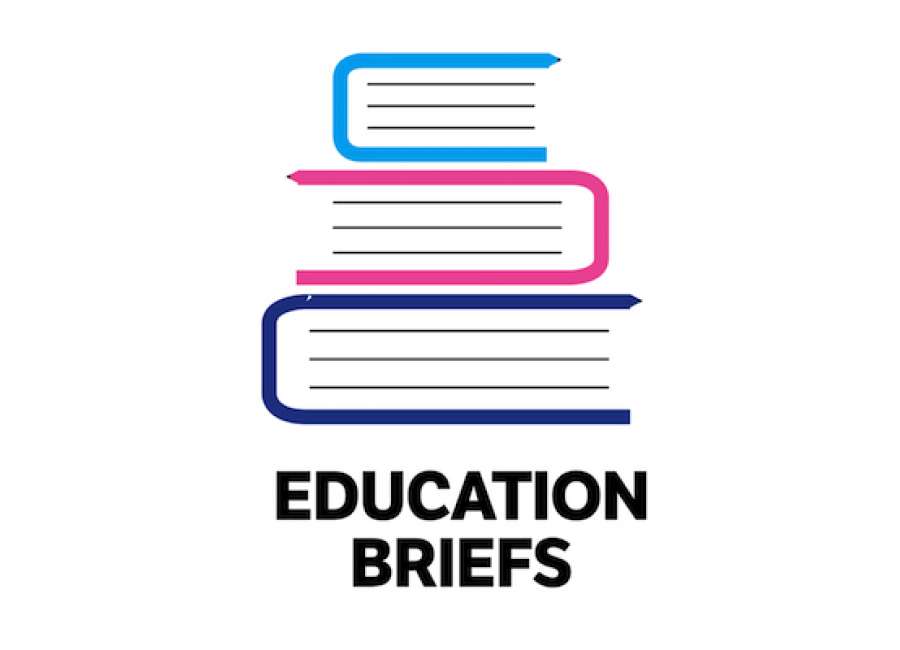 Master Gardeners offering $1,000 scholarships
The Coweta County Master Gardener Extension Volunteer Scholarship Committee recently announced that the MGEVs will be awarding $1,000 scholarships to students who wish to pursue or are pursuing a degree in horticulture, agriculture, environmental science or a related subject.
Applicants must be Coweta County residents, have at least a "B" average, complete the required application attached and provide supporting documents. Applications and required documents must be received no later than Friday, March 19, 2021.
Applications may be accessed here: https://bit.ly/CowetaMGEVScholarship2021 .
For more information, contact Karen Mansour at the Coweta County Extension Office, 770-254-2620 or karen.mansour@uga.edu .
Morse participates in NSF research project
Georgia State University psychology major Sean Morse of Senoia spent the summer doing research at Ohio University in a program entitled "National Science Foundation Research Experience For Undergraduates: Treatment-Related Research for Youth with Social, Emotional and Behavioral Problems."
Seminars focused on professional development, research methods and statistics, and evidence-based treatments for youth with social, emotional and behavioral problems. Students worked on individual research projects with faculty mentors and presented their findings in a research symposium at the end of the program.
Morse also participated in Ohio University's Research Experience for Undergraduates program with seven other students. The program involved an individual research project examining social skills outcomes in a trial of a school-based intervention for adolescents with ADHD.
Potter named to Belmont University Dean's List
Caleb Potter of Sharpsburg has been named to the Belmont University Dean's List for the fall 2020 semester.
To be eligible, students must maintain a minimum 3.5 GPA with no grade below a C while completing at least 12 hours of academic credit. Approximately 55 percent of Belmont's students qualified for the honor.
McMullen named to Troy University Provost's List
Abigail McMullen of Newnan has been named to the Provost's List at Troy University for Term 1 of the 2020-21 academic year.
The Provost's List honors full-time undergraduate students who are registered for 12 semester hours and who have a grade point average of at least 3.65.
TCSG Foundation Receives $1 million grant
The Robert W. Woodruff Foundation recently granted the Technical College System of Georgia Foundation $1 million to support students throughout Georgia's technical colleges.
Through The Last Mile Fund, the grant will directly affect student retention and graduation rates by providing needs-based financial assistance to students at TCSG colleges. Since its inception, the TCSG Foundation has awarded more than $245,000 in student aid through The Last Mile Fund.
The Last Mile Fund was established in 2016 to address the need for gap funding for technical education students served within TCSG. Thousands of students were discontinuing their education because of their inability to pay tuition or fees owed to their respective college.
The average amount a student owed was only $250. This fund directly impacts the ability of TCSG's 22 colleges to retain and graduate more students each year.
Nixon Centre offering virtual Christmas show
Fans are missing live entertainment this season, so the Nixon Centre for Performing and Visual Arts is offering a virtual show instead.
The Nixon Centre is offering up a video of "Santa's Enchanted Workshop" presented by the Virginia Repertory Theatre to fill the gap. The show is for all ages.
To access the video, visit https://vimeo.com/487011079 and type in code C#21hP.
Coweta County Board of Education
Sales tax and budget report – Dec. 8 meeting
As of November, the Coweta County School System has completed 41.67 percent of the 2021 fiscal year and expended 40.27 percent of its budget. For November, the school system is under budget $383,305 and cumulatively, it is under budget $1,501,303 for the year.
Sales tax receipts were $2,664,442.43 for November, which is above the school system's average for the last 12 months. Receipts increased $572,189.44 from November 2019 receipts and increased $198,624.72 from October 2020 receipts. Sales tax collections for the most recent 12 months are 15.01 percent above the prior year, and for the last 12 months, receipts are up 27.35 percent from the same month last year.*
*Note: The year over year increase is 10.63 percent without the September audit receipts.
Student and staff attendance report – Dec. 8 meeting
For the third reporting period, the school with the highest staff attendance was Arnall Middle School. Schools with the highest student attendance were Arbor Springs Elementary, Madras Middle and East Coweta High School. The program with the highest student attendance was Maggie Brown.