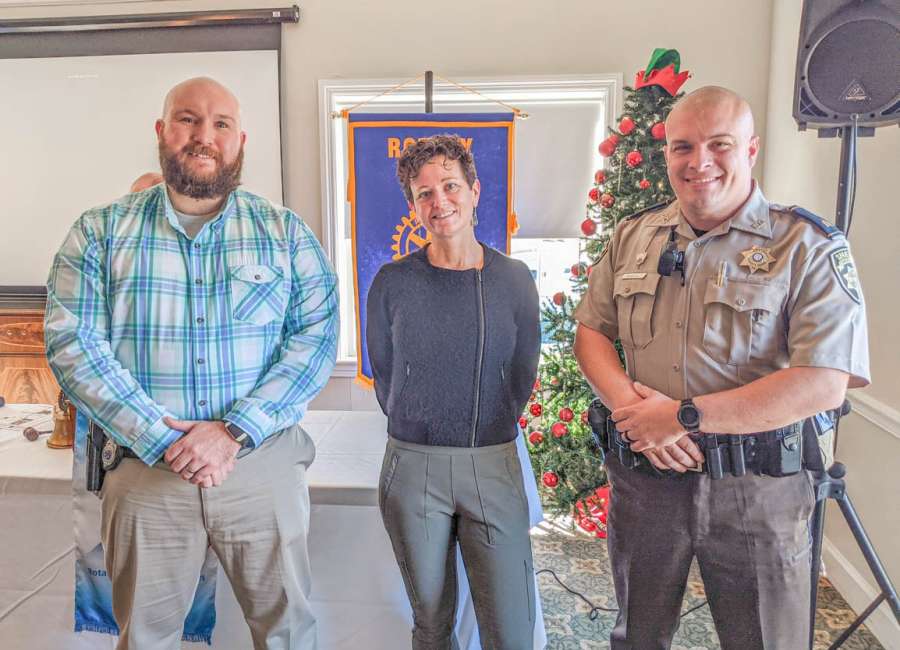 County Solicitor Sandy Wisenbaker provided the Newnan Rotary Club an in-depth look at drunk driving last Friday.
Wisenbaker, along with Investigators John Hensley and Nathan Mullenix, gave examples of impairment under Georgia law and explained the various procedures used to determine the level of intoxication of a driver, including the horizontal gaze nystagmus test, walk and turn test, and one-leg stand test.
The Rotary Club of Newnan meets at noon on Fridays at the Newnan Country Club. From left are Hensley, Wisenbaker and Mullenix.