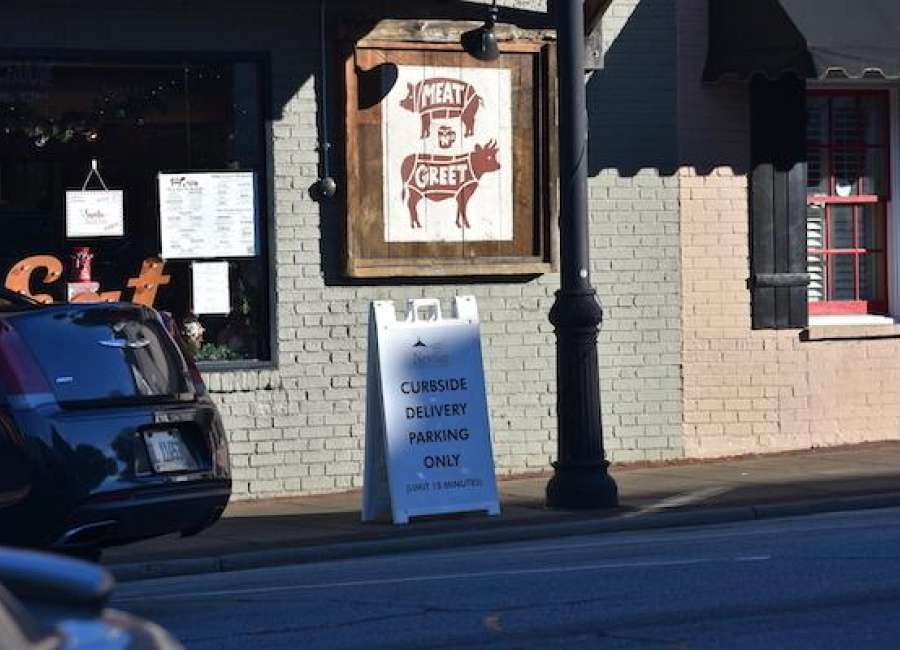 At its meeting Tuesday, The Newnan City Council unanimously voted to approve the extension of a temporary ordinance to encourage business in response to the COVID-19 pandemic.
The council voted to approve the original ordinance, which encourages business within a portion of the city's central business district and other business locations, at the council's May 26 meeting. The original ordinance was set to expire Jan. 31, 2021.
The extension of the ordinance will last until Aug. 1, 2021, unless terminated by the council prior to that date.
According to city documents, businesses, residents and visitors have shown overwhelming support of the relief efforts outlined in the temporary ordinance.
The first section of the ordinance allows restaurants and retailers to regain some of the floor space lost to social distancing by expanding onto city sidewalks, alleys and parking spaces for outside sale of retail items or for outdoor seating.
Section two of the ordinance allows for an open container – or "sip and stroll" – district. It allows alcoholic beverages that are purchased from licensed establishments to be consumed on public sidewalks, alleys and streets within the central business district.
People of legal drinking age are able to consume alcoholic beverages between noon and midnight every day except Sunday, according to Assistant City Manager Hasco Craver. Authorized containers will be plastic, paper or aluminum and hold no more than 16 ounces.
Containers must also display stickers provided by the city to participating business owners who are licensed to serve alcohol. Craver said the stickers will help ensure beverages have been issued by licensed owners in the downtown district and that consumers' IDs were checked at the point of purchase.
Section three of the ordinance allows beer growlers to sell alcohol that can be consumed on-site or in public areas in the central business district. Craver said a growler could serve up to 32 ounces per person per day in a plastic, paper or aluminum container with the city's sticker on it.
The fourth section of the ordinance allows restaurants that are outside the central business district but within the city limits to apply for permits to temporarily put up tents in their parking lots for outside seating.