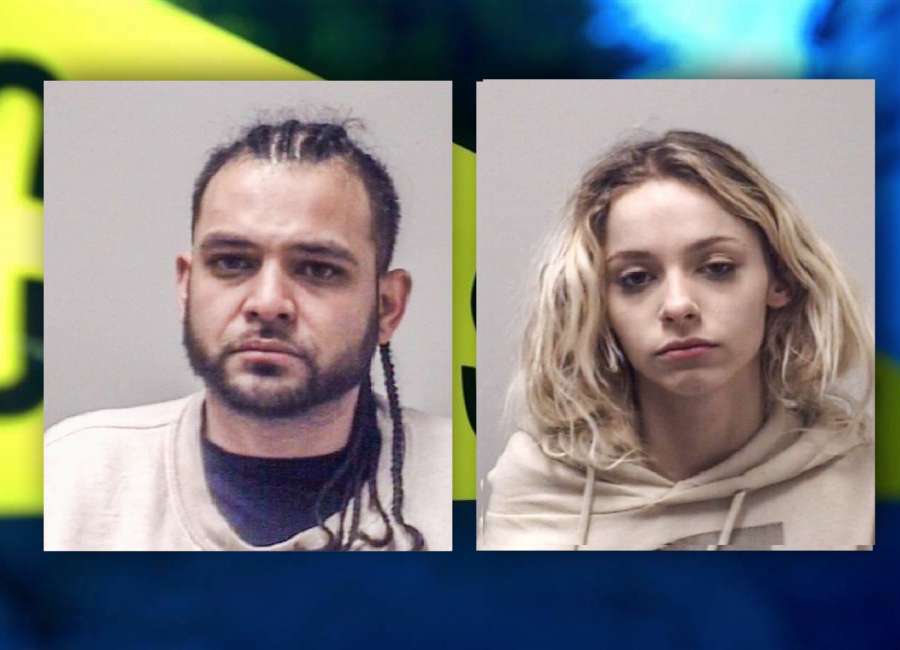 Two suspects believed to have been involved in the shooting death of a 21-year-old Newnan man are now in custody.
David Berrio, 33, and Angelina Plemons, 18, both of Columbus, are currently charged with murder, and additional charges are pending, according to police.
The shooting occurred just after 3 a.m. Wednesday in the area of 414 Jefferson St. Police were dispatched to the area after receiving a report of a woman screaming and a victim down, according to Deputy Chief Mark Cooper with the Newnan Police Department.
Police were advised the male victim had been shot, and witnesses reported five or six gunshots in the area.
Upon their arrival, first responders performed life-saving measures on the male victim, who later died on the scene, police said.
The male victim is identified as Jaylin Jamal Everett, 21, of Newnan. The female victim's name is being withheld due to safety concerns.
Police said the suspects were in the parking lot to commit thefts from parked vehicles. The victims entered the property and exited their vehicle to go to an apartment in the complex.
Plemons and Berrio confronted Everett and the female victim. One suspect brandished a handgun and threatened Everett, who then brandished a handgun, to which one suspect began shooting in response, police said.
Additional suspects began shooting at Everett, and he returned gunfire during the incident. Once Everett was struck, the suspects entered a Silver Kia Sorento, drove to the back of the complex and then turned around and exited the front gate at a high rate of speed.
During the police response to the scene, one officer noted a tag number and make/model of a vehicle leaving the area. After witnesses identified the vehicle as a Kia Sorento, that officer retrieved the license number and placed a lookout.
Wednesday afternoon, detectives retrieved registration information for the suspected vehicle and contacted the owner in Columbus, Georgia. After an investigation, it was determined the vehicle was used during the incident. Police were able to identify the driver and one shooter, who were taken into custody, questioned and charged with murder. Additional charges are pending based on additional investigation.
This investigation is still ongoing, and it is believed that more suspects are involved in the incident. The Newnan Police Department is asking the public to call if they have any information that may lead to the identification and arrest of the others involved.
Witnesses may contact the Criminal Investigations Unit at 770-254-2355.