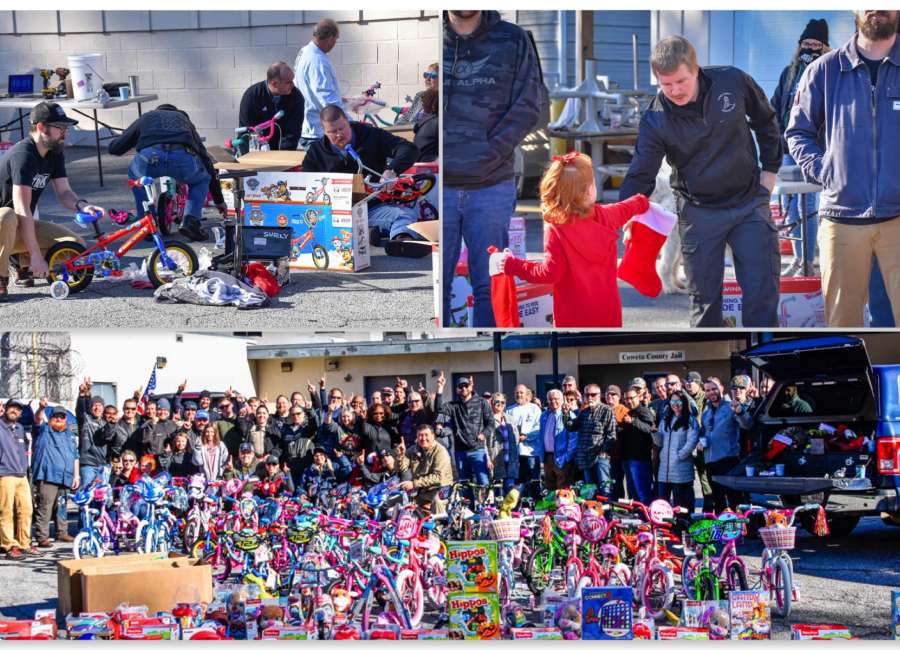 It was all hands on deck Saturday morning at the Coweta County Sheriff's Office.
Over 50 kids bikes and trikes were assembled by a large turnout of volunteers, aiming to bring Christmas joy to those less fortunate.
The initiative was the idea of Southside Safe and Vault owner C.J. D'Onofrio. For the last several years, he's made it a personal mission to utilize resources online and in the community to help make each year bigger than the previous one.
"It started as an idea to see if some buddies would throw in $100 for some kids bikes," he recalled. "The idea was to help someone get something they would want, not about how much you could contribute. It's what happens when everyone contributes."
In his first year, he was able to round up eight new bikes. The following year, 13, and then 31 bikes were donated last year. This year, 50 bikes and thousands of dollars for toys, from donations made through TheOutdoorsTrader.com, where D'Onofrio is a member.
With donation money in hand, he made his way to Newnan Target to acquire the bikes and toys.
"We cleaned out Target," he laughed. "The manager provided some incredible discounts, and personally pulled out 50 bikes from the back for us. It was incredible."
Behind the sheriff's office, boxes of bikes were unloaded and placed in small circles of 4 or 5.
With a Chick-fil-A breakfast provided by Tim Stout and bagels donated by Einstein Bagels, volunteers grabbed an unassembled bike and got to work. The idea was to assemble all 50 bikes in 50 minutes. In the end, all bikes were assembled in 30 minutes with time to spare.
All bikes and toys were then loaded into a trailer to be delivered to Toys For Tots.
However, after creating some Christmas magic, volunteers were surprised with some stockings for their effort. Inside were goodies donated from local businesses.
Sheriff Lenn Wood thanked those who volunteered their time to help.
"You're going to make someone very happy this Christmas," he said. "I didn't expect such a large crowd, but I should have known better since you have servant's hearts."
Major Warren Campbell praised the volunteers, citing his own personal connection to Toys for Tots. The son of a Marine who experienced some lean years, Campbell knows firsthand the power of what the organization means for kids.
"You don't know what it's going to be like for someone who didn't have Christmas last year, but will wake up and see this," he said. "When things were down for us, we got our toys from Toys for Tots, and it's a big deal. We're doing this for the community, so our hearts are in this."
With the last bikes loaded into a trailer, D'Onofrio said he's already getting offers to help make the next year even bigger.
"I didn't reinvent the wheel, I'm just trying to organize it better each year," he said. "I'm not a Facebook person, so when we try to do the right thing, it's a group that makes it happen. None of this could happen without everyone else."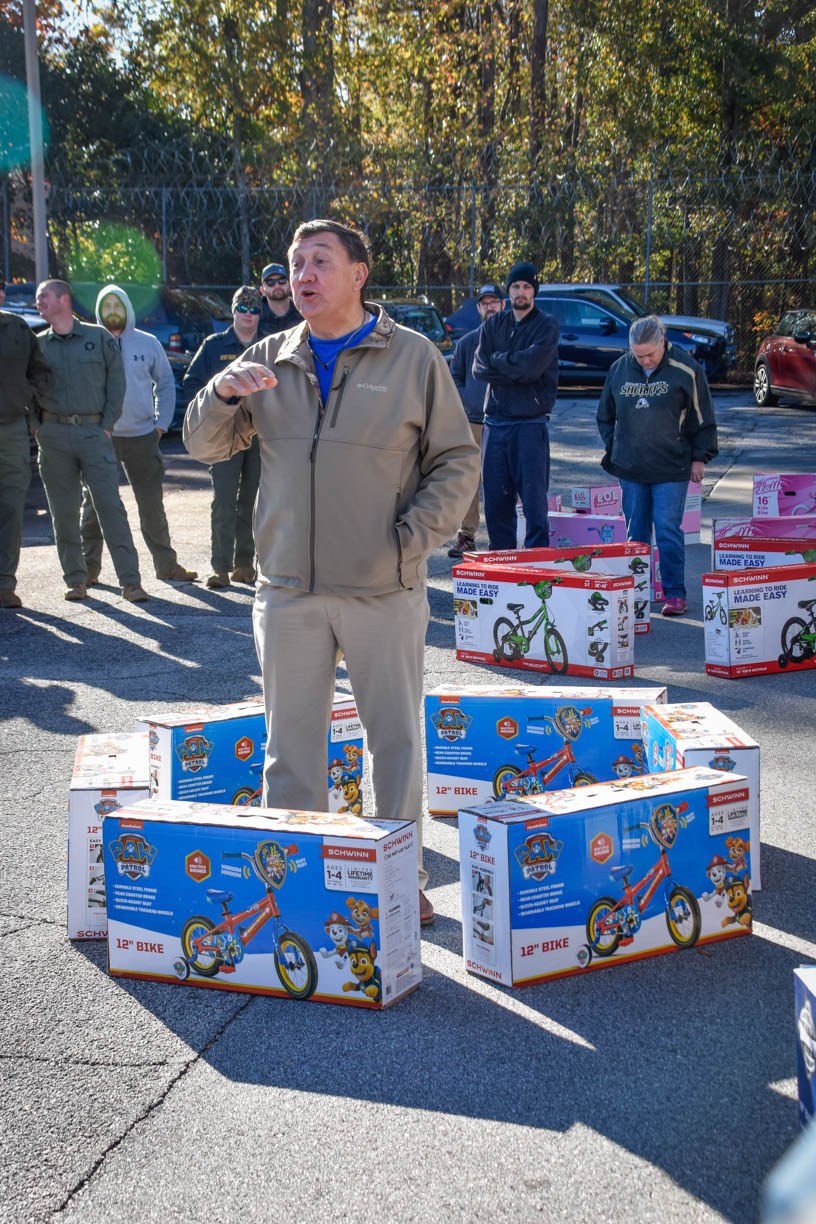 Sheriff Lenn Wood speaks to volunteers before the clock started for the bike build.
Emma D'Onofrio donates a stocking filled with items donated from local businesses for volunteers at the bike build.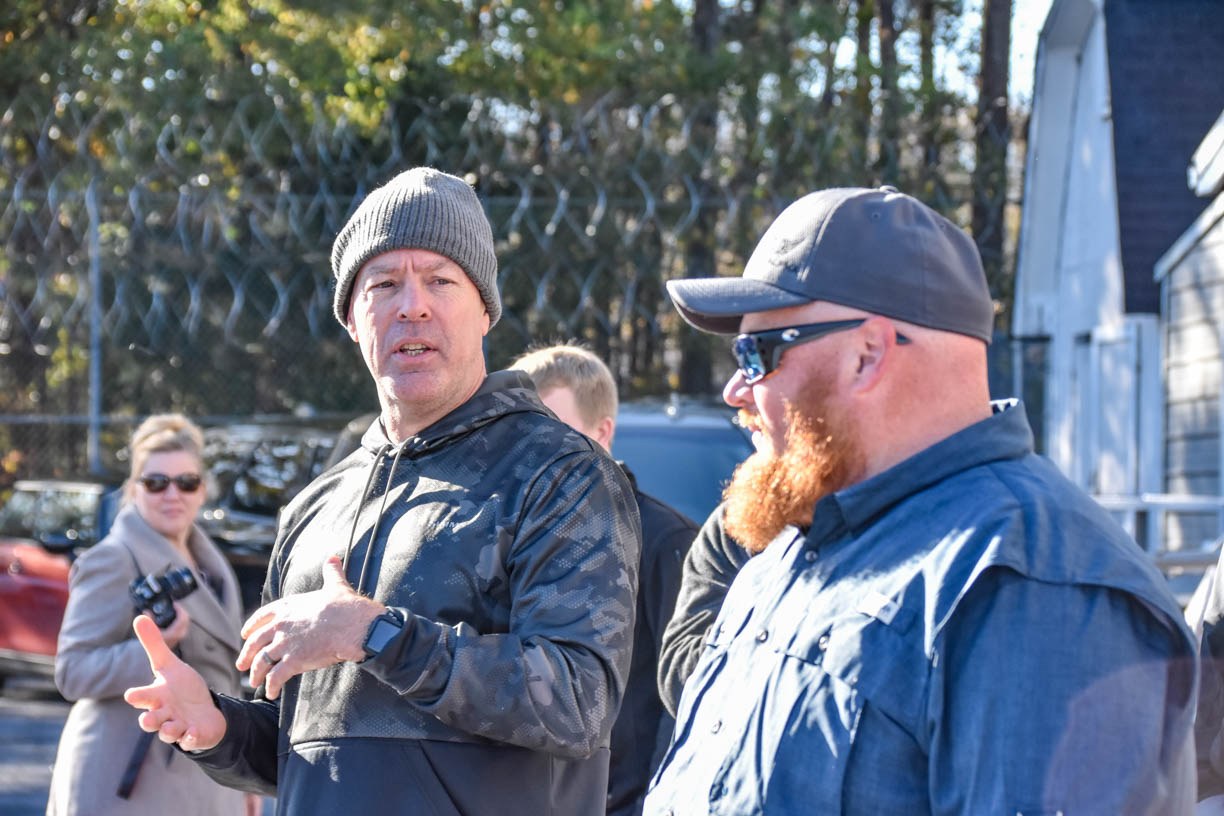 Major Warren Campbell and C.J. D'Onofrio before the bike build.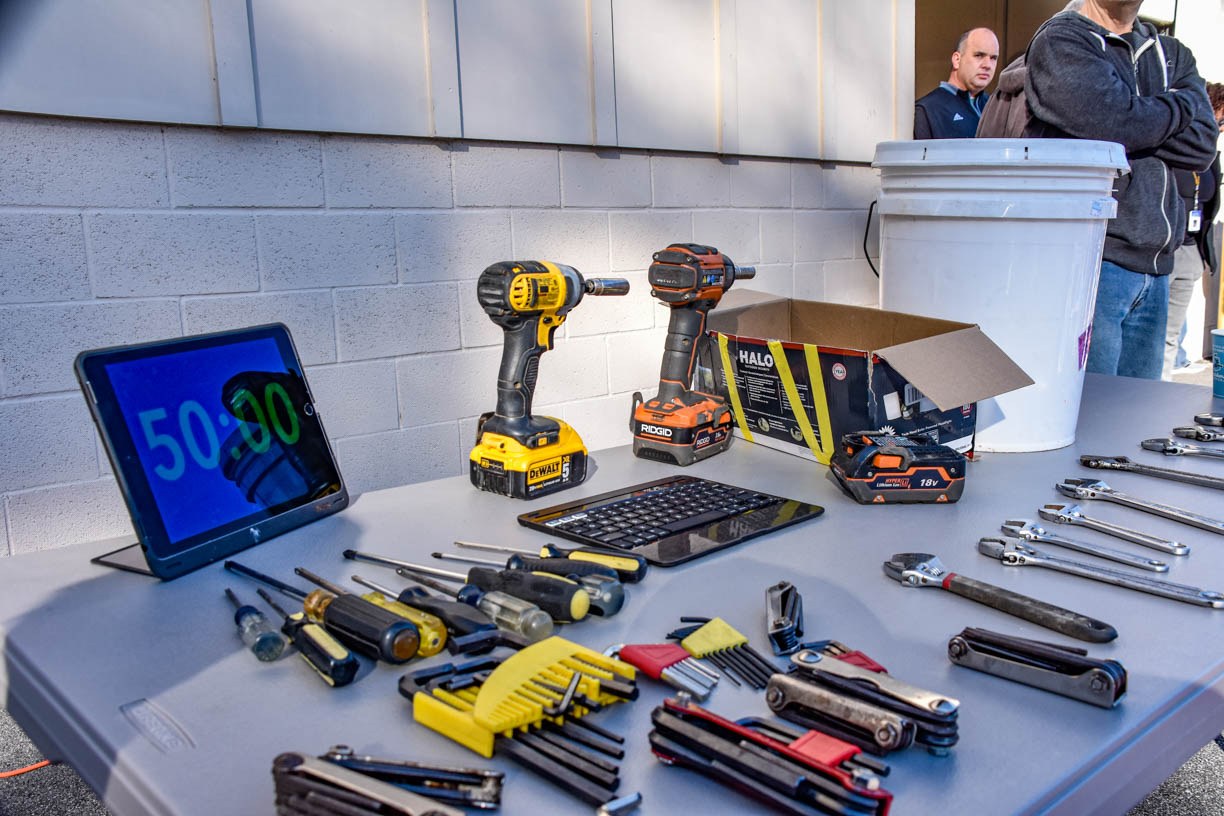 The group aims to beat 50 minutes to assemble 50 bikes.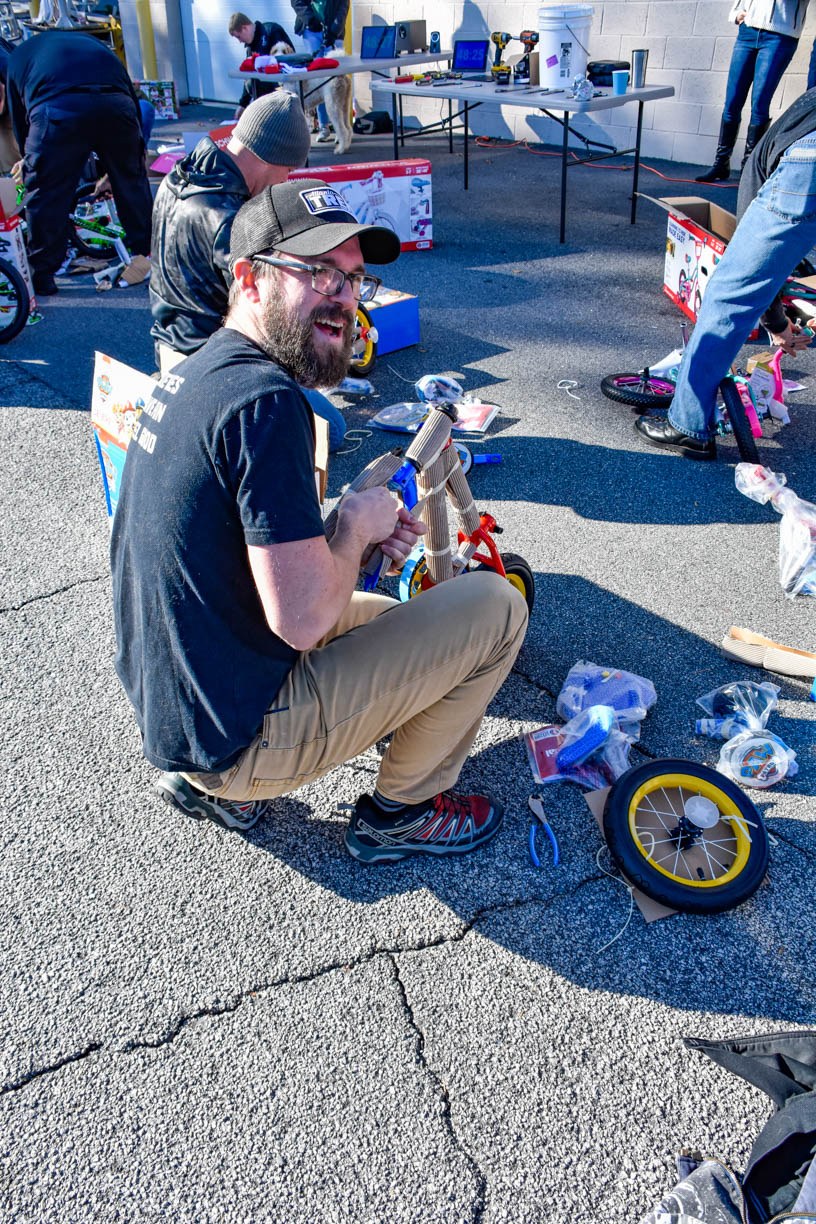 Ian Buchanan at Trek Newnan helps assemble a bike Saturday morning.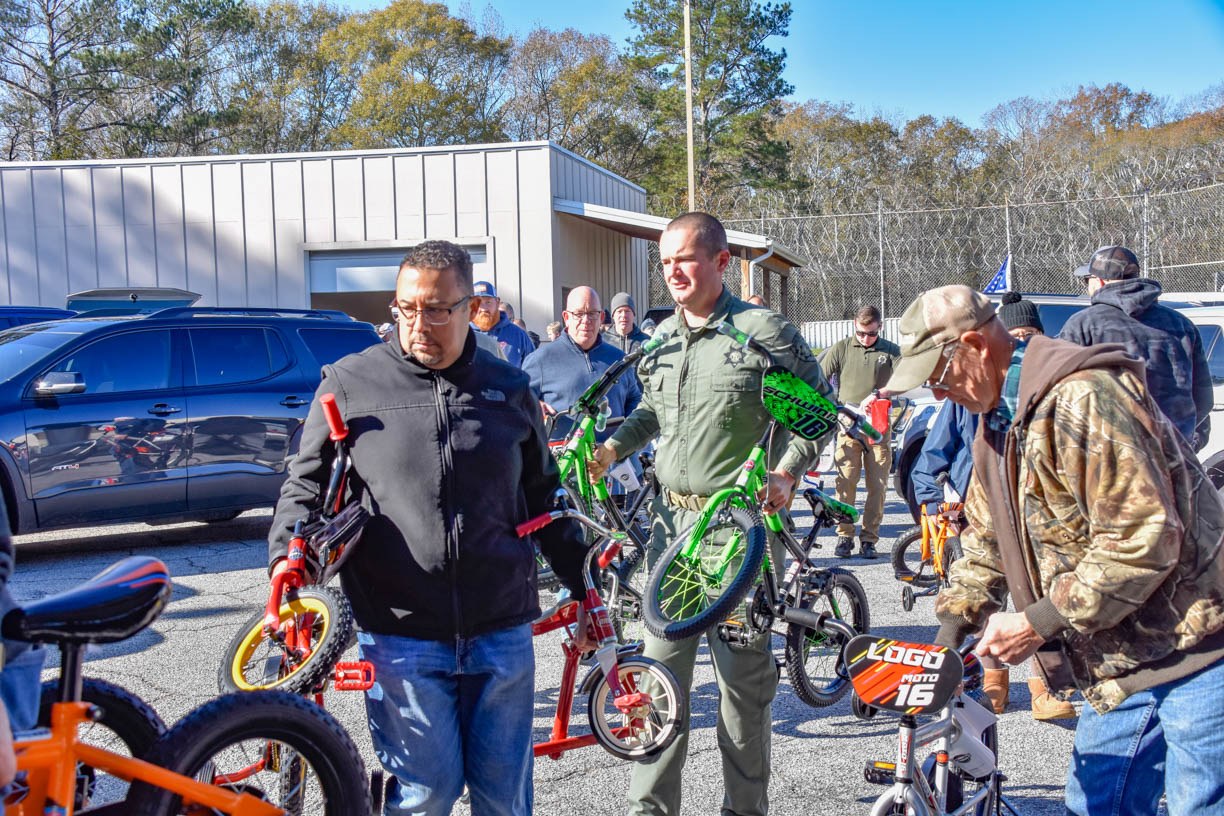 Volunteers begin the process of loading over 50 bicycles onto the trailer after the bike build.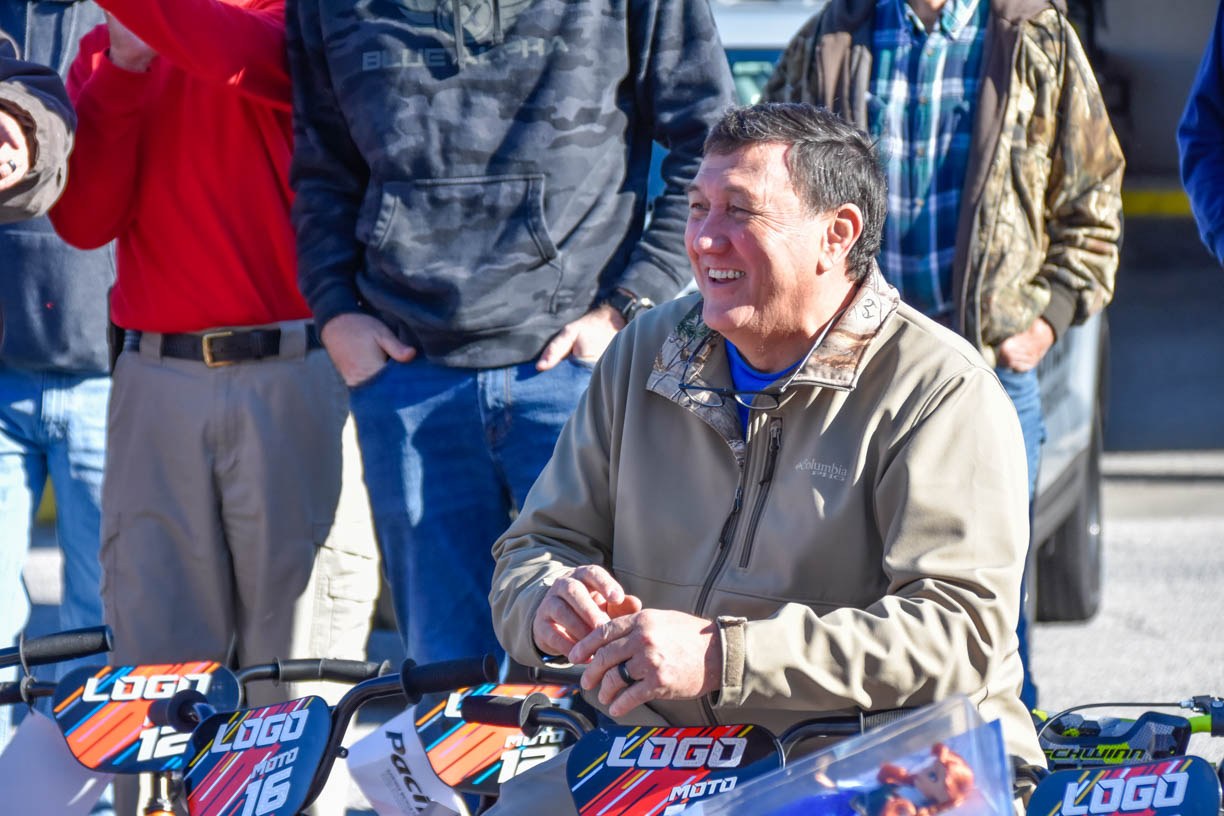 Sheriff Lenn Wood sits on a bike.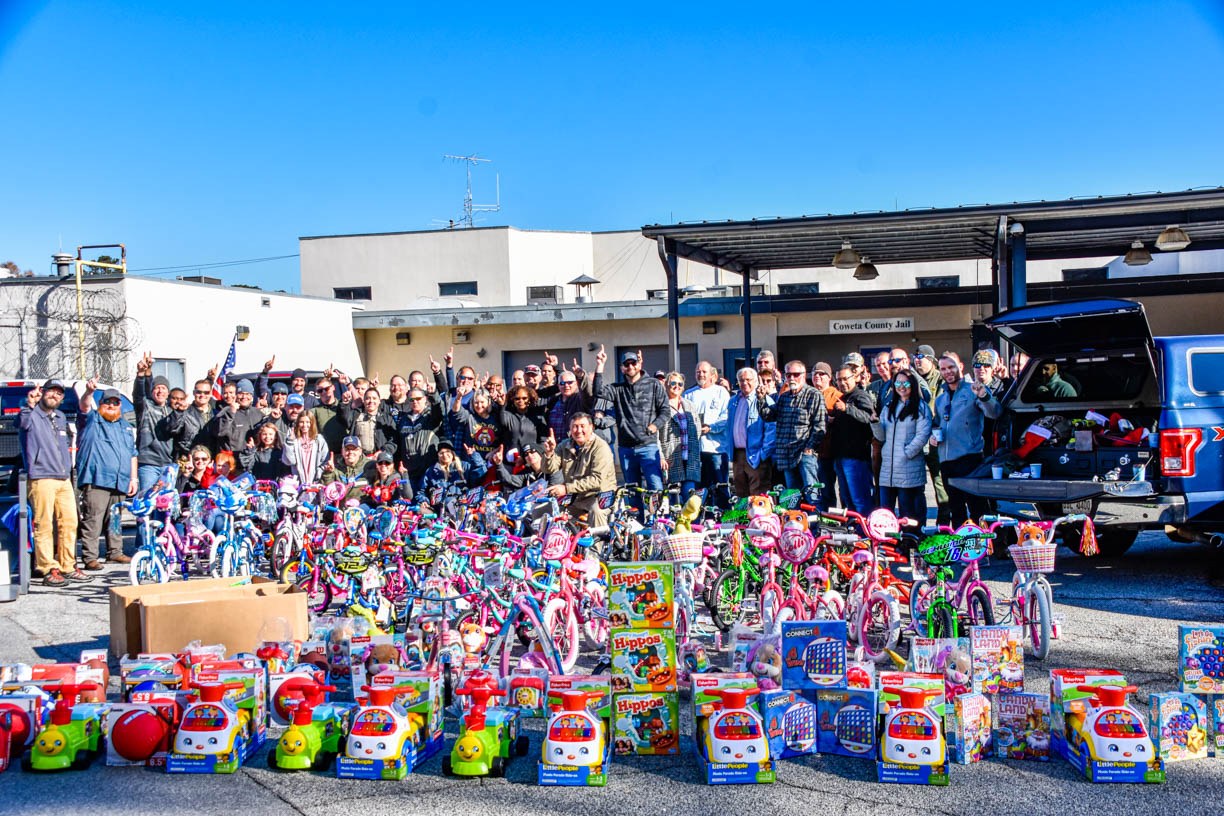 In the end, the group of volunteers helped build over 50 bikes and trikes.