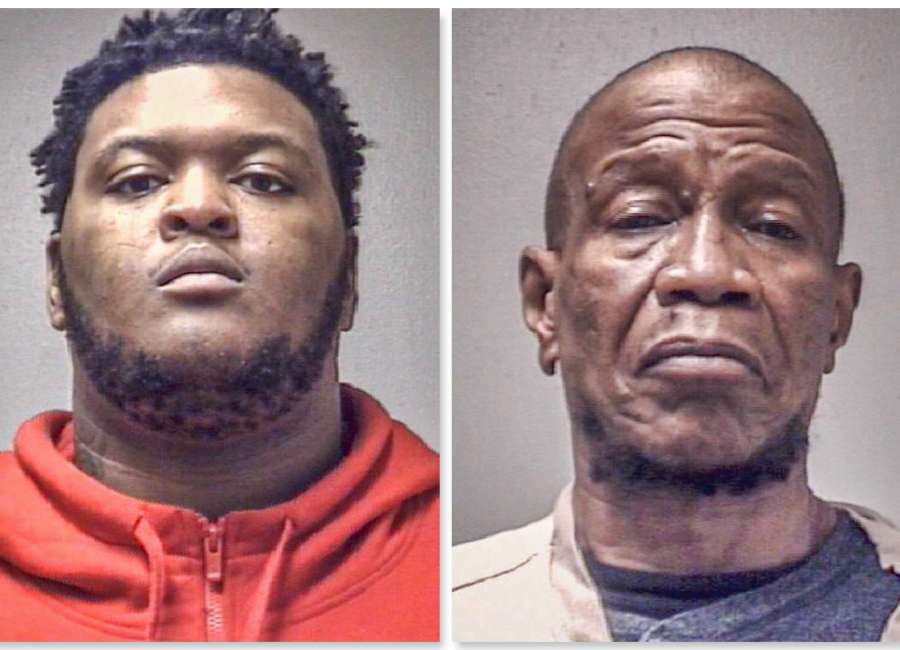 Two men accused of breaking into a church and possessing stolen items are facing felony charges.

Darquez Dominique Dunn, 27, and Gregory Keith Youmans, 60, are charged with burglary, criminal trespass with property damage, theft by receiving stolen property, and possession of tools for commission of crime, according to jail documents.
Investigators said the two were discovered Dec. 23 behind Northside Baptist Church on North Highway 29 after an employee saw a dark blue Ford Explorer parked near one of the church's outbuildings, toward the back of the property.
The employee saw two men walking out from behind the building, and they reportedly told the employee they were looking for firewood, according to the police report.
The men drove away, but the employee was able to get the vehicle's license plate number.
The employee then noticed the back door of the church outbuilding had been broken. On surveillance footage, the two men were seen arriving on the property and being interrupted by the employee two minutes later.
Using the information from the license plate, deputies tracked the vehicle to a private residence on Collinsworth Road.
Inside the vehicle, deputies reportedly located a backpack leaf blower and a mini dirt bike, along with two sets of bolt cutters. A wallet containing a Maryland driver's license and an identification card from El Salvador were also found, authorities said.
Investigators said the driver, identified as Dunn, told them he was returning from getting his nephew's dirt bike in LaGrange, but because his car was making a strange noise, he got off the interstate and drove down Highway 29, where he saw firewood near the back of the church.
Dunn said the church employee suggested he visit a firewood salesperson instead, and he left the property.
After leaving the church, Dunn reportedly told deputies he pulled into the residence on Collinsworth road because he needed to use the bathroom. The passenger, identified as Youmans, told deputies the two hadn't been to LaGrange that day, according to the incident report.
Both men were arrested and transported to the Coweta County Jail.
The backpack blower was determined to have been stolen from a residence on the 1000 block of Highway 29, and the dirtbike allegedly was taken from a residence on Palomino Drive several days before. Both items were returned to their owners.