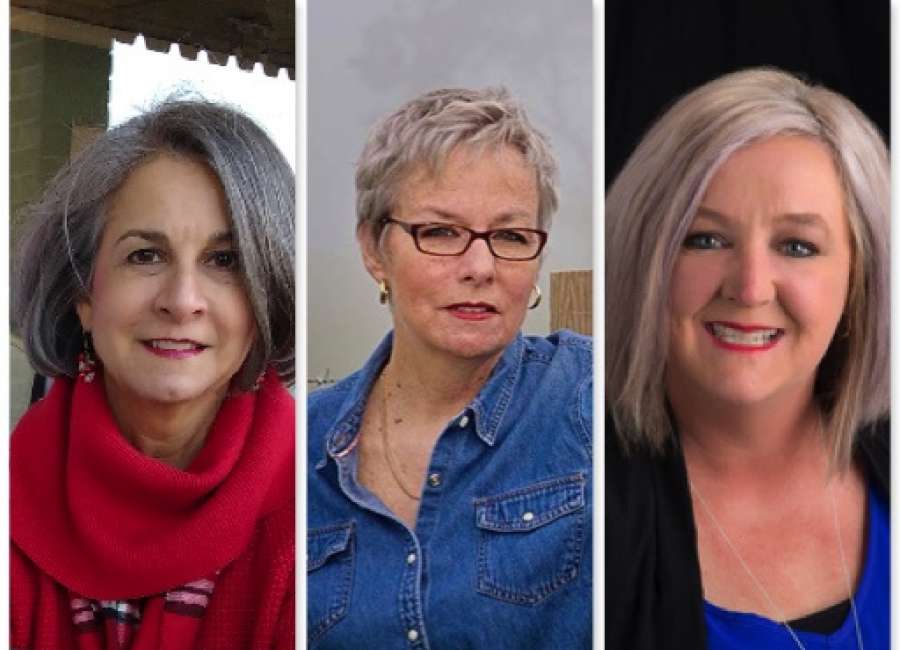 The Newnan Carnegie Library will host an evening online featuring interviews with local authors.
The online event will feature several local authors, which will allow attendees to watch from the comfort of their own homes. Each author will share about themselves, their writing journey, and their latest books.
Author and columnist Kathy Manos Penn is the award-winning author of "The Ink Penn: Celebrating the Magic in the Everyday," "Lord Banjo: The Royal Pooch," and the Dickens and Christie Mystery series. She focuses on the positive aspects of life in her writing, whether that comes from her pets, her family, her community or a deer eating from her flower garden.
Bren McClain is the award-winning South Carolinian author of the 2017 novel "One Good Mama Bone." She is an experienced media relations, radio and television news professional and currently works as a communications confidence coach. She is a two-time winner of the South Carolina Fiction Project and the recipient of the 2005 Fiction Fellowship by the South Carolina Arts Commission.
Chellie Phillips is the author of two nonfiction self-help life and careers books: "When in Doubt, Delete It: Life-Changing Edits to Clarity, Success, and Joy in Your Life" and "Get Noticed, Get Hired." She graduated with a degree in journalism and PR from Troy University, and she spent the first years of her career telling other people stories as a features editor and news writer for a daily paper. She now works for an electric cooperative.
The event is set for Thursday, Dec. 17 at 6:30 p.m. Registration is required for the event. To register, visit: https://tinyurl.com/yyduggcw .
Books will be available to purchase from the Carnegie or Corner Arts Gallery & Studios. The event will be recorded to view at any time following the event for those who cannot attend.