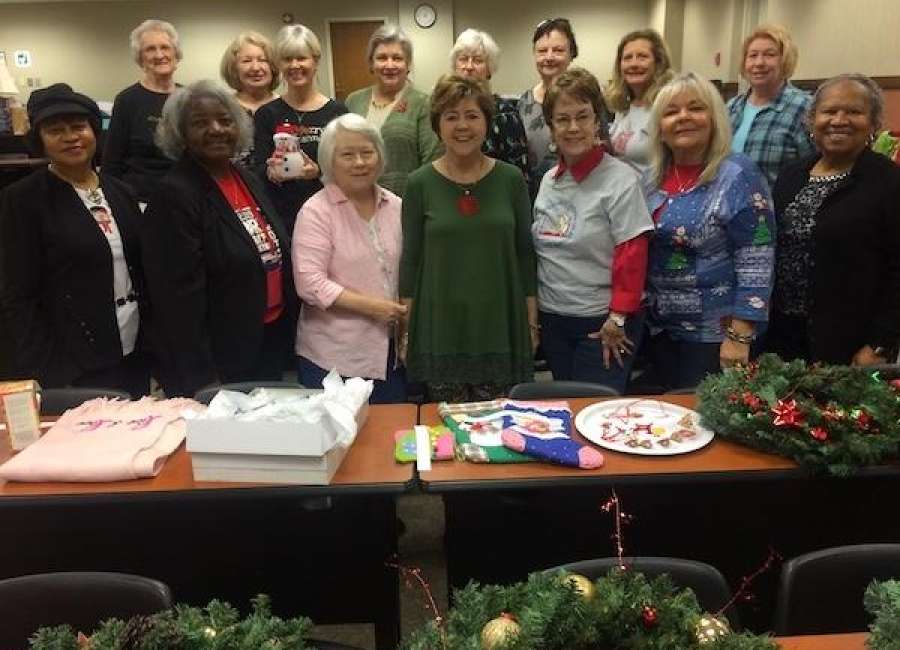 If you are "shopping small" this season, stop by the Christmas Bazaar hosted by Coweta Association of Retired Educators on Dec. 8 from 2 to 5:30 p.m. at Royal Baptist Church, 70 Mayo Royal Industrial Drive, in Newnan.
This annual event is a major fundraiser for CARE's scholarship program, which will once again offer a $1,000 scholarship to a graduating senior at each of the three public high schools in Coweta County.
The purpose of the scholarships is to encourage and support local students who aspire to enter the field of education as classroom teachers, according to a press release from CARE.
Guidance offices at East Coweta, Newnan and Northgate high schools have posted the application and eligibility requirements on their respective websites.
The bazaar will offer an array of homemade crafts, seasonal decorations, themed baskets and baked goods for sale. "We will also have a White Elephant table," said CARE president Sherry Warren. "For nice items that members just do not want to 'house' anymore."
"Our members are all wonderful," said Warren. "We will have brownies, muffins, pecan cheese wafers, English muffin bread, all kinds of pound cakes, chocolate cakes, pecan pies and even a gluten-free blackberry cobbler."
Several members of CARE have even called upon their years of creativity in the classroom to assemble themed baskets. Secretary Jean Cotton has made a "Power Outage Emergency Kit," and Past President Dana Anthony, a "Reading Relaxation" basket. In keeping with the Thanksgiving and Christmas seasons, Warren has put together a "Blessings Basket."
Two local writers have also donated items to the bazaar. Lee St. John (aka Joanna Webster) has created a basket of her signed books and other items related to her brand. Angela Webster McRae has contributed a copy of her new cookbook.
"Retired from Coweta County Schools, Joanna has made quite a name for herself as an award-winning author, journalist and public speaker in civic and educational circles," said CARE Vice President Sherry Taylor. "And Angela's books, especially her cozy mystery series, are very popular with the readers in our group."
Anyone with questions about the bazaar may call Sherry Warren at 770-313-2881 or email sherrywarren47@gmail.com . Deliveries may be arranged for shoppers who are interested in specific types of items but are not able to get out due to health-related concerns.