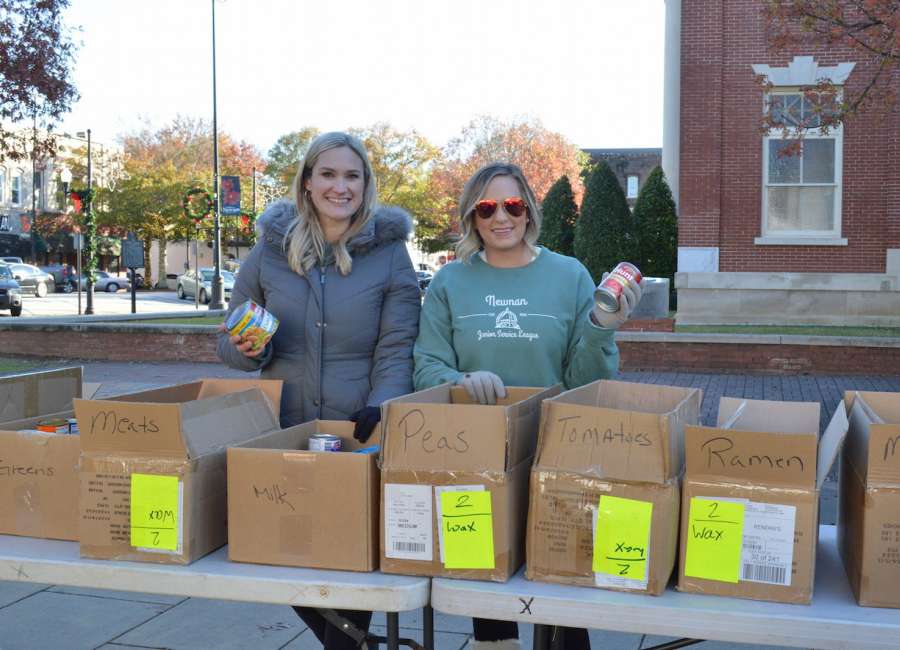 The 37th Annual Coweta Can-A-Thon was going well Tuesday afternoon, with the Thomas Crossroads drop-off point being particularly busy, according to the Newnan Junior Service League, which puts on the event each year to support the Coweta Community Food Pantry.
Tuesday was the public drop-off day, with donation spots at Thomas Crossroads and South Court Square. "We've seen a lot of people," said Meredith Knight of the Junior League.
Katie Barnes of the Junior League said they were surprised at the large turnout; there had been some concerns that it may be lower because of COVID-19 and its economic impact. School deliveries were still being made on Tuesday. This year, the Junior League added the ability to donate to the effort online through PayPal. Because of the online donations and school donations, it may take a few days to get final totals, she said.
"It's been a great community effort," Barnes said.