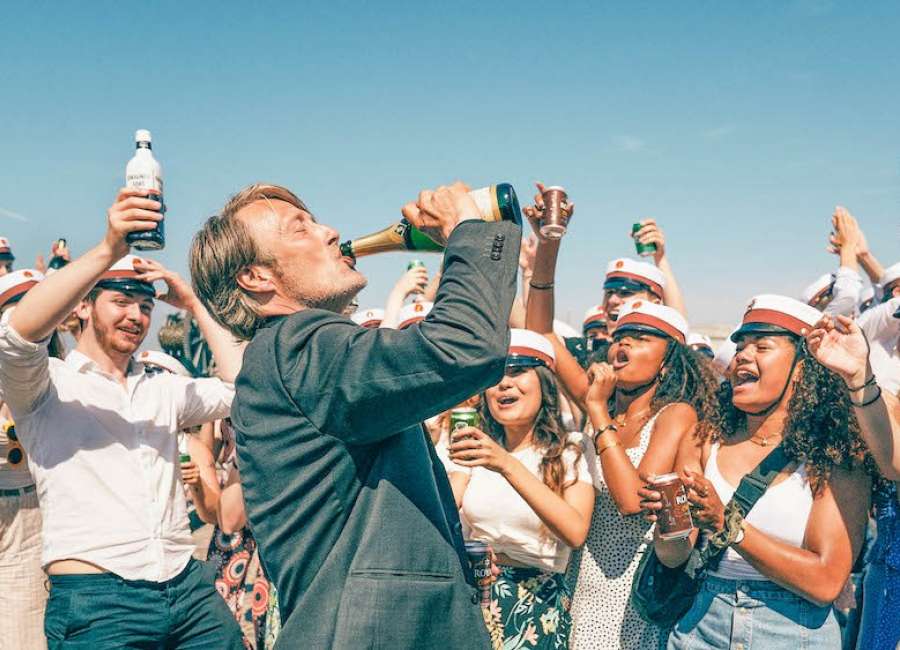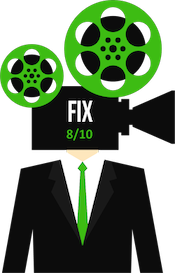 Review by Jonathan W. Hickman
Building on Churchill's quote, "I never drink before breakfast," renowned Danish filmmaker Thomas Vinterberg mounts the seriocomic "Another Round." It's both a how-to and a how not to, tale.
The plot is inspired by Norwegian psychologist Finn Skårderud's theory that a man is born with a 0.5 blood alcohol deficit (in the US, likely a .05 BAC). Vinterberg and his writing collaborator Tobias Lindholm weave a sometimes funny story about four high school teachers who take up the skilled art of day-drinking. Joining them in this endeavor are talented actors Mads Mikkelsen and Thomas Bo Larsen, both worked with Vinterberg and Lindholm on the Oscar-nominated 2013 film "The Hunt." There's much more light-hearted fun in this movie while also retaining some of the melancholy that marks Vinterberg's best work.
In the movie, Mikkelsen (we could call him the great "Mads," right?) plays Martin, a once-promising teacher headed for a Ph.D. and esteemed research studies. But as the years ticked by, and family pressures took priority, Martin fell into a rut, ebbing through his life. After a wake-up call from a parent-teacher conference (with more than one parent and student in attendance), Martin haplessly asks his wife, Anika (Maria Bonnevie) if she thinks he's boring. She finesses the answer.
As luck would have it, Martin is not alone in his misery. And with the partnership of three of his fellow teachers, he embarks on a secret, provocative experiment. The four men decide to maintain a constant 0.5 blood alcohol concentration level throughout their workday. They memorialize results in a makeshift report written during the experiment. The rules have them abstaining after 8 pm and taking weekend's off.
They purchase portable breath test devices and clandestinely consume alcohol throughout the day while they teach. Initially, the results are promising. Martin finds teaching fun again, and his exuberance translates well to the students. Lurking in the background is student binge drinking and concerns about alcoholism.
Of course, alcohol can't solve the deep-seated problems experienced by the foursome. And the gym teacher, Tommy (Bo Larsen), is in the throes of a divorce. Drinking is like adding fuel to the fire.
Like all Vinterberg films, "Another Round" is about more than just a few comedic moments. While it is somewhat lighter in overall tone, the movie left me a little downhearted. The exhilarating closing sequence that relies on Mikkelsen's athletic dance moves plays sharply against the serious cautionary story that comes before.
While alcohol may offer some initial creative benefit, the diminishing returns as levels increase must be understood and respected. And the inability to stop consuming, the addiction that plagues so many of us, isn't dismissed by Vinterberg and Lindholm. "Another Round" celebrates the power of drink while also reminding us of the dark side.
***
A RottenTomatoes.com Tomatometer-approved critic, Jonathan W. Hickman is also an entertainment lawyer, college professor, novelist, and filmmaker. He's a member of the Atlanta Film Critics Circle, The Southeastern Film Critics Association, and the Georgia Film Critics Association. For more information about Jonathan visit: FilmProductionLaw.com or DailyFIlmFix.com