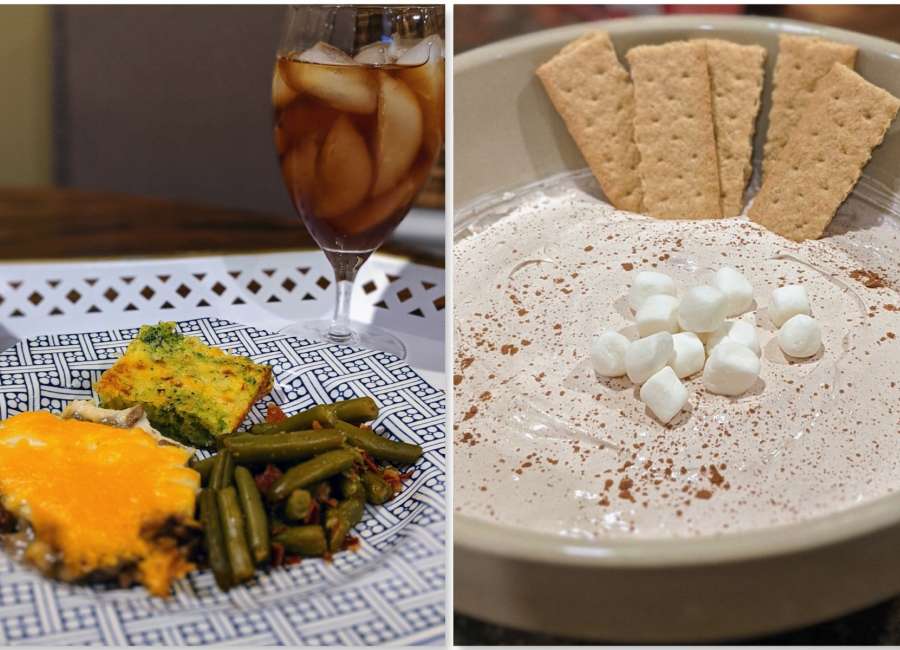 By Amy Fischer
The Christmas movies on the Hallmark Channel or family favorites like "Elf," "The Grinch," or "The Santa Clause" provide perfect family entertainment this time of year. Family members are coming home from school and work and longing for a comforting home-cooked meal.

For a family night in, a big pot of soup or a pan of lasagna is ideal for these December evenings. This evening menu consists of a meat and vegetable casserole, broccoli bread, and sweet and sour green beans, satisfying dishes that are also perfect for holiday meals. Make the bread first and cover it with foil while you prepare the beef casserole and green beans. If you have leftovers, then warm up a plate the next day for a tasty lunch.
For additional sides, you might consider stewed apples or a freshly tossed Caesar salad. So, plan a movie night at home soon and serve this easy and delicious meal. Afterward, whip up the hot cocoa dip for a sweet snack to enjoy while watching your family's favorite holiday movie.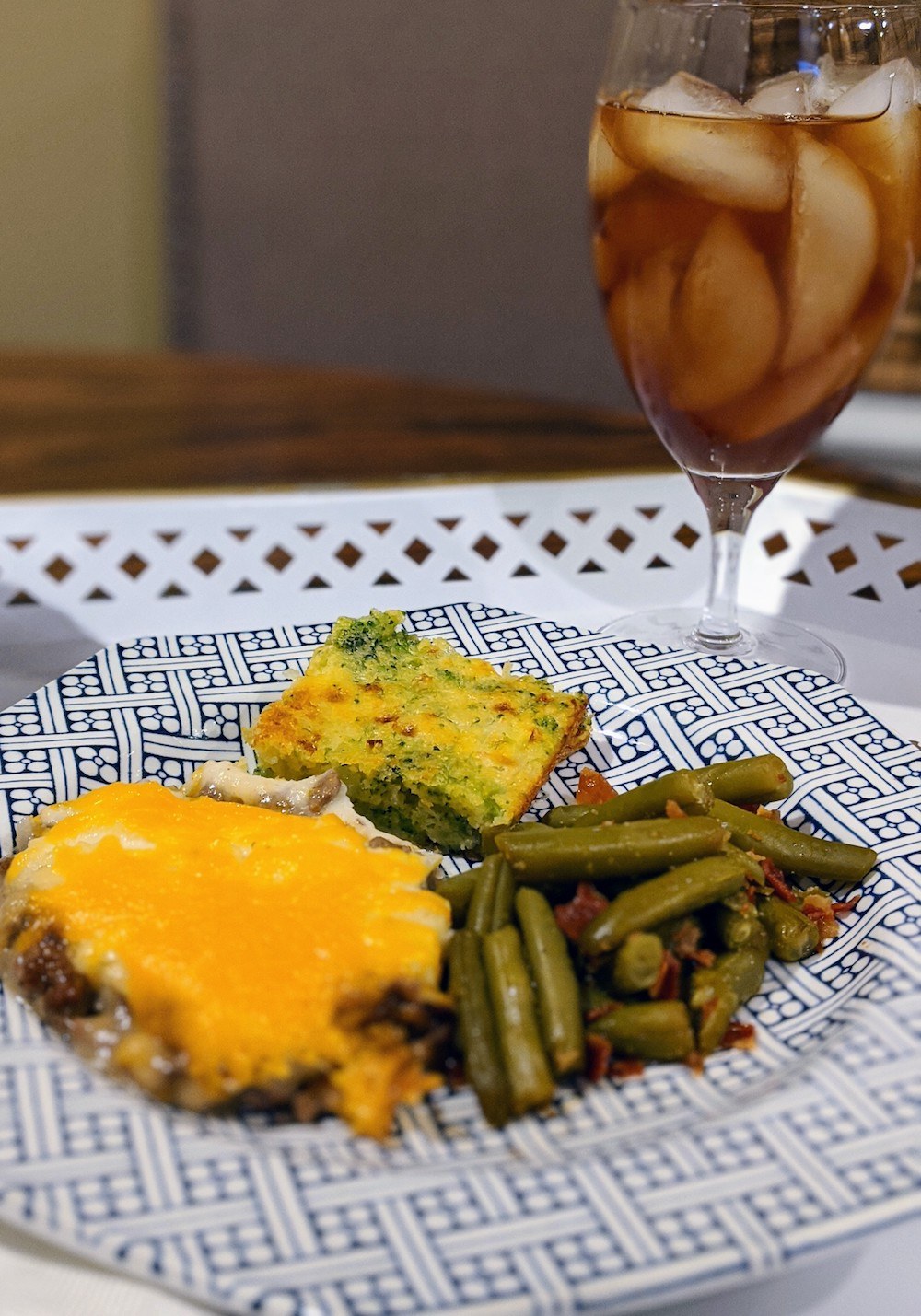 Broccoli Cornbread
It isn't traditional cornbread, but don't knock it until you try it.
2 large eggs, lightly beaten
¾ cup cottage cheese
1 large onion, chopped
1 tsp. salt
1 stick butter, melted
1 (10 ounce) package chopped broccoli
1 (8.5 ounce) Jiffy Corn Muffin Mix
Thaw frozen broccoli on a microwave-safe plate for about 5 minutes. Drain. Mix all ingredients together. Bake in a lightly greased 9x13 pan at 400 degrees for 20-25 minutes. Turn on the broiler and brown the top of the cornbread for about 5 minutes.
Beef and Potato Casserole
This is actually a cottage pie. Cottage pie is similar to shepherd's pie; both use mashed potatoes on top, but cottage pie uses beef instead of the ground lamb found in the shepherd's pie. For this dish, you could also use those leftover mashed potatoes you stuck in the freezer after Thanksgiving.
1 (24 ounce) package refrigerated mashed potatoes
2 pounds lean ground beef
1 onion, chopped
Dash of garlic powder
½ teaspoon freshly ground black pepper
2 cups shredded Cheddar cheese, divided
1 (11 ounce) can whole kernel corn, drained
1 can cream of mushroom soup
½ cup milk
½ teaspoon salt
Prepare mashed potatoes according to package directions, and set aside. Cook the ground beef, onion, garlic powder and black pepper in a large skillet over medium-high heat. Drain well. Return beef mixture to a clean skillet and add 1 cup cheese, corn, soup, milk and salt. Stir well. Pour beef mixture into a lightly greased 9x13 baking dish. Spread the mashed potatoes evenly over the ground beef. Bake at 350 F for 20 minutes. Sprinkle with the remaining 1 cup cheddar cheese; bake 10 more minutes.
Green Beans with Bacon
These dressed up green beans make a great side dish for holiday dinners, too.
5 cans (15 ounce) green beans
11-12 strips of bacon, fried and crumbled
3 tablespoons butter, melted
½ cup brown sugar
¼ cup low-sodium soy sauce
1 teaspoons Worcestershire sauce
1 ½ teaspoons garlic powder
Drain the green beans and pour into a 9x13 pan. Sprinkle the fried and crumbled bacon evenly over the top of the green beans. In a bowl, mix together the melted butter, brown sugar, soy sauce, Worcestershire sauce and garlic powder; pour over the beans and bacon. Bake uncovered at 350 F for 40 minutes.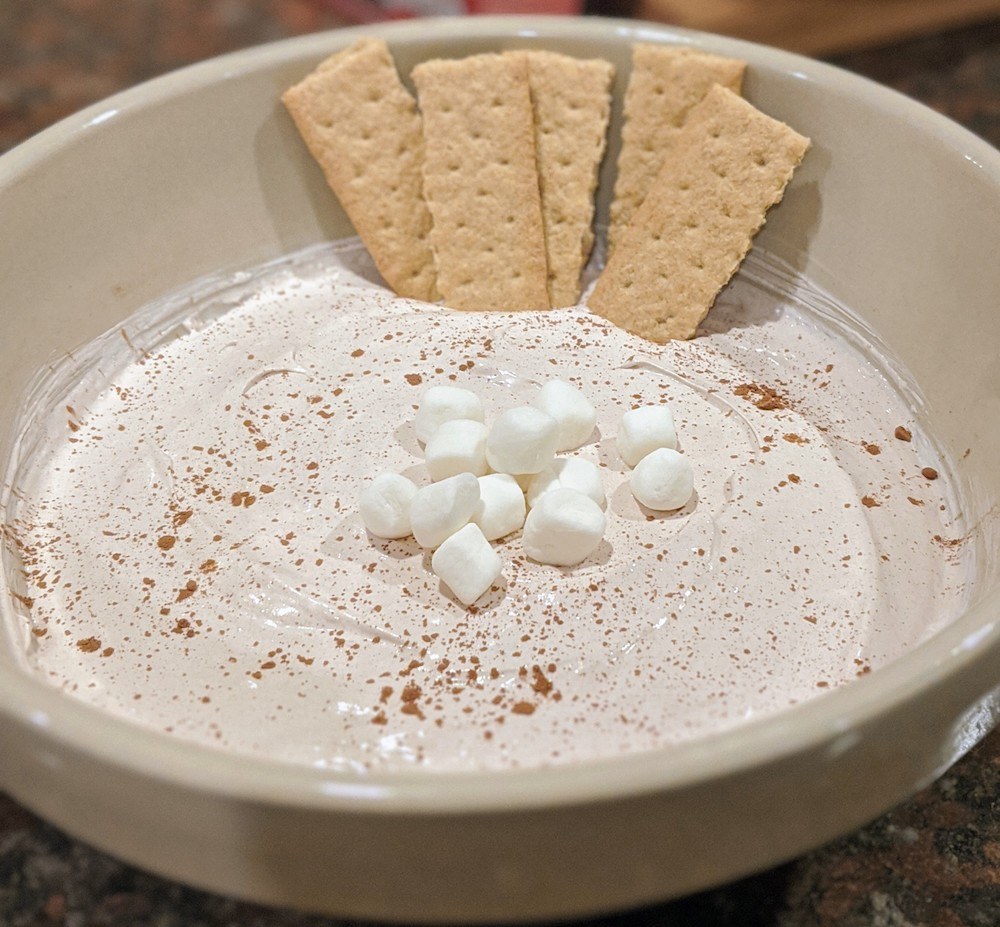 Hot Cocoa Dip
A unique way to use hot chocolate packets!
1 (7 ounce) jar marshmallow creme
8 ounce Cool Whip, thawed
2 (0.71 ounce) envelopes hot cocoa mix (or hot chocolate mix)
1/8 teaspoon cocoa powder
Mini marshmallows, optional garnish
Graham crackers or animal crackers
In a bowl, use a hand mixer to combine the marshmallow fluff, Cool Whip and hot cocoa mix until creamy. Sprinkle cocoa and mini marshmallows over the top and. Serve with graham crackers or animal crackers.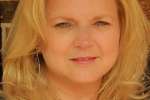 Amy Fischer lives in Fort Payne, Alabama, and is a Southern food enthusiast who loves to spend time in the kitchen creating tasty recipes. You can contact her at facebook.com/MySouthernTable .