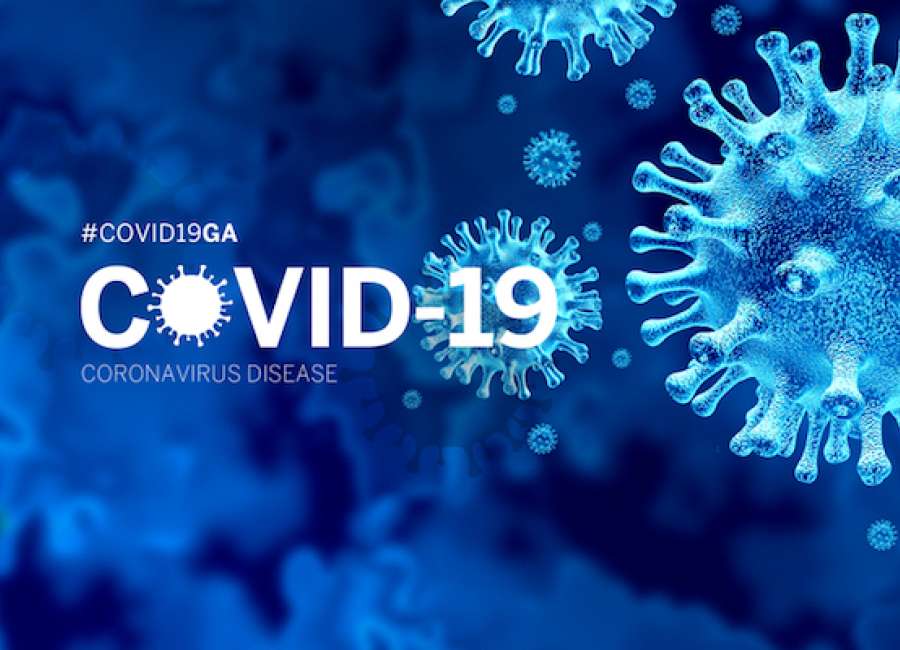 The total number of COVID-19 cases in Coweta rose to 3,740 Thursday, according to the Georgia Department of Public Health, with 87 new cases confirmed in the first three days of December.

Sixty-nine Cowetans have died of the disease, including an 89-year-old woman with no chronic health conditions whose death was reported Wednesday. According to the DPH, there were another four probable deaths* from COVID-19 as of Thursday's report.
Hospitalizations are at 184 (+7 since Monday), and the confirmed case rate per 100,000 Cowetans is now 2,460 (+57 since Monday).
Across Georgia, the DPH reported 433,353 cumulative cases on Thursday – up 11,220 since Monday – and 8,879 total confirmed deaths, including 101 new deaths since Monday. Another 769 probable deaths* from COVID-19 in Georgia also were reported Monday.
More than 35,500 people have been admitted to Georgia hospitals for COVID-19 treatment since the health crisis began, and 6,599 of those patients have been admitted to intensive care units.
According to statistics posted by the DPH Friday, a total of 4,396,665 molecular tests for active infections have been performed at drive-thru sites and facilities statewide, with a current positive rate of 9.2 percent.**
A total of 367,023 serology tests for antibodies from previous infections have been performed statewide, with a 10 percent positive rate.
*This number includes individuals who are antigen positive or individuals with compatible illness and known close contact to a case that was either reported to DPH as deceased by health care providers or medical examiners/coroners, or identified by death certificates with COVID-19 indicated as the cause of death. It also includes cases in which there is evidence that COVID-19 contributed to the individual's death OR individuals with a death certificate that has COVID-19 indicated as the cause of death and there is no laboratory evidence for SARS-CoV-2.
**The number of positive tests is not the same as the number of cases. Some tests may not be reported to DPH through electronic laboratory reporting, and numbers may include multiple tests performed on the same individual.
•••
Coweta County School System
Most recent data, updated Dec. 2
Total students: 22,181
Self-identified positive: 11
Self-identified positive (Nov. 20-26): 16
Quarantined or isolated (Nov. 20-26): 1,045
Total staff: 3,052
Self-identified positive: 4
Self-identified positive (Nov. 20-26): 6
Quarantined or isolated (Nov. 20-26): 211
•••
Coweta County Case History
MARCH 2020: 32 cases, 2 deaths
APRIL 2020: 154 new cases, 2 new deaths
MAY 2020: 221 new cases, 5 new deaths
JUNE 2020: 251 new cases, 6 new deaths
JULY 2020: 620 new cases, 4 new deaths
AUGUST 2020: 953 new cases, 7 new deaths
SEPTEMBER 2020: 362 new cases, 21 new deaths
OCTOBER 2020: 327 new cases, 16 new deaths
NOVEMBER 2020: 640 new cases, 5 new deaths
DECEMBER 2020
1 – 3,675 cases, 68 deaths
2 – 3,711 cases, 69 deaths
3 – 3,740 cases, 69 deaths
(To date: 87 new cases, 1 new death)