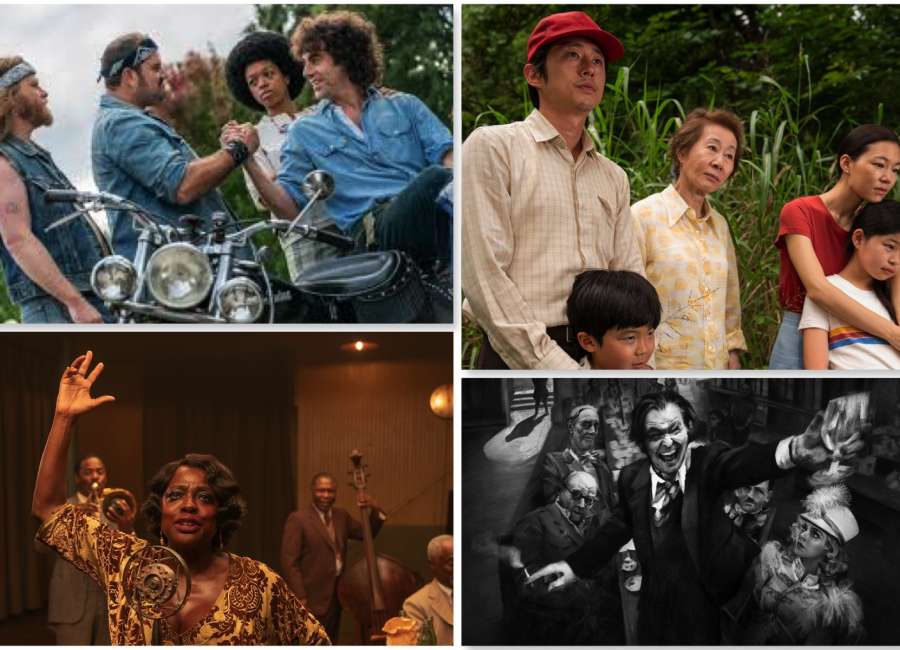 Streamers took over in 2020.
Netflix, Amazon Prime, Hulu, Disney+, Apple TV+, Peacock and many others launched and expanded in response to the coronavirus pandemic.
Traditional movie theaters closed and many may never reopen. Out of necessity, the public embraced watching blockbusters on a small screen at home.

COVID-19 caused studios to cancel release dates, and the awards season moved well into the next year. The 93rd Academy Awards shifted from February 28, 2021, to April 25. Organizations made changes to eligibility requirements across the board. Drive-in theater screenings will be counted.
Several critics organizations to which I belong have moved their voting dates. The Atlanta Film Critics Circle (AFCC) will be voting in late January, and the Southeastern Film Critics Association (SEFCA) will be voting in February. At the end of the year, the normal awards screening rush turned into an endless series of emailed screening links that frustrated critics.
Regardless of the pandemic, 2020 was going to be a big year for streaming platforms. And this awards season, Netflix is likely to dominate.
David Fincher's "Mank" leads the list of hopefuls for the streaming giant, but many other movies and performances will be considered. And the cold nature of "Mank" with its complex structure and uncompromising visuals may relegate it mostly to technical awards notice.
Netflix was the distributor of "Ma Rainey's Black Bottom," a perfect film that features Chadwick Boseman's final peerless performance. And the streamer gave us Spike Lee's excellent "Da 5 Bloods," which also contains an appearance by Boseman but is generating awards buzz for Delroy Lindo's work.
And back in September, Netflix dropped "The Trial of the Chicago 7," directed and written by Aaron Sorkin. Like Amazon's "One Night in Miami," the ensemble casting may hold it back in the top acting category. But the movie is one of the year's best and should compete for best film, best writing, and directing.
Amazon Prime has "One Night in Miami." Regina King may get notice for her directing and Kemp Powers for adapting his stage play. As for acting, look to Leslie Odom, Jr., who is terrific as Sam Cooke. The goodwill he generated for his work in "Hamilton" will help his chances for best supporting actor.
Three of the best films of 2020 aren't available to see until sometime in 2021.
Anthony Hopkins has never been better than he is in "The Father" which may be released by Sony Pictures Classics in late February. In that heart-breaking film, Hopkins plays a man who has Alzheimer's. Oscar-winner Olivia Coleman plays his daughter, who has to make crushing decisions.
Sundance darling "Minari" also can be seen in theaters in February. Like "Parasite" the year before, that film was ruled ineligible for best picture at the Golden Globes because it is largely in a language other than English. "Minari" is a lovely drama about a Korean family in the 1980s who start a farm in rural Arkansas. Awards notice centers on "The Walking Dead" star Steven Yeun, who plays the family patriarch in the film.
And the best-reviewed movie of the year, "Nomadland," won't make it to our theaters until February, as well. That movie is a shoo-in for all the awards, including directing for Chloé Zhao (see her film "The Rider"). In "Nomadland," Frances McDormand plays a widow who can't find steady work after her husband's passing. She takes to the road living in a converted van and discovers a whole nomadic community. The movie is an undeniable winner.
But the prestige award hopefuls always came to theaters later in the year and into the next. 2020 was the year when the paradigm shifted, and the movie-going experience changed forever. After the lack-luster performance in September of Christopher Nolan's "Tenet," studios realized that the public wasn't ready to go back to business as usual.
Disney's decision to scrap their theatrical release of "Hamilton" proved to be a coup for their upstart streaming platform. But their premiere release of "Mulan," carrying a $30 price tag on top of the monthly charge, was an experiment they didn't repeat. And their big awards hopeful Pixar film "Soul" was released directly onto Disney+ on Christmas Day.
But the thunderclap made by Warner Bros. stung movie theaters deeply. The simultaneous release of their tentpole comic book film "Wonder Woman 1984" on HBO Max and in theaters was ground-breaking. Here was a traditional blockbuster that was poised to set records for theatrical viewing. Now, audiences could stay home and watch the superhero film sans mask.
While the opening weekend for "Wonder Woman 1984" was the pandemic's biggest, it was a paltry $16.7 million compared to usual blockbuster numbers. And this marked a turning point in how such tentpole properties will be released in the foreseeable future. Warner Bros has announced that all of its 2021 releases, including the hotly expected new "Dune" adaptation, will follow a similar path.
While viewers had plenty of content to digest in the safety of their homes during the pandemic, the loss of the theatrical experience took a psychological toll. Like a few critics, I did see "Tenet" on the big screen, but I couldn't get comfortable, wearing a mask and sitting in an empty theater rented for just a couple of critics.
Many people worldwide have had their lives destroyed by this deadly disease; it seems petty to complain about not being able to sit in a theater, eat popcorn, and watch a movie. But for me, at least, movie-going has been a part of my life for so long, I can't imagine a world without it.
Part of overcoming this pandemic is not letting go of our ordinary life and remain steadfastly committed to returning to it once the vaccine is widespread. Like other businesses, movie theaters will make a comeback. In the meantime, we can steam and stream and stream.
A RottenTomatoes.com Tomatometer-approved critic, Jonathan W. Hickman is also an entertainment lawyer, college professor, novelist, and filmmaker. He's a member of the Atlanta Film Critics Circle, The Southeastern Film Critics Association, and the Georgia Film Critics Association. For more information about Jonathan visit: FilmProductionLaw.com or DailyFIlmFix.com