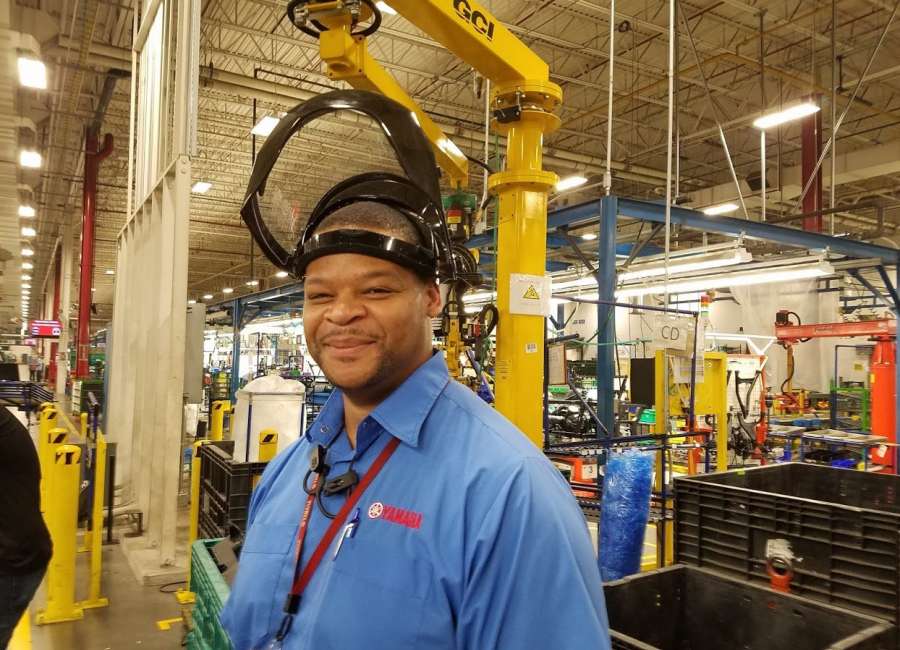 Yamaha Motor Manufacturing Corporation of America, is immediately hiring over 300 new contract employees to assist in many assembly line functions to help keep pace with the growing demand for all Yamaha recreational products assembled at its Newnan facility.
Based in Coweta County, YMMC designs and assembles four key product lines including golf cars, all-terrain vehicles, personal watercraft and recreational off-road vehicles, or what many refer to as side-by-side vehicles.
Yamaha's last hiring push was just over a month ago, and over 100 employees were added to the team at that time. Now more people are needed.
"Demand for our products has stayed incredibly strong. People are foregoing travel and choosing to find fun close to home," said Bob Brown, vice president of finance and operations support. "That means they are buying all the recreational and water sports vehicles that we make right here in Newnan."
"We are gearing up now for an incredible 2021, which means we need more people to add to our motivated, diverse and talented team," he continued. "Our products provide a lifetime of exciting and memorable experiences to our customers, and we give a lifetime of stability and support for our team. Everybody wins."
Yamaha has produced almost 4 million power sports recreation vehicles in 32 years, at their Newnan location, according to Richard Jones, Vice President of Operations.
"Our greatest hiring need is vehicle assembly. Every Yamaha assembly worker starts through our contract partner at $13 an hour. At 30 days, team members are eligible for full Yamaha hire," Jones said. "Pay jumps immediately to $15 and soon thereafter to $18 an hour. Yamaha benefits are extraordinary. Full healthcare, medical, dental, vision, profit sharing, 401k with company match. 10 paid vacation days, 10 paid holidays per year. Yamaha is a diverse and dynamic corporation with over 1,500 employees. We have limitless opportunities through our weekly job posting system and career assistance."
What do Yamaha employees say about the opportunities? Chris McGarrity, an eight-year Yamaha employee started at Yamaha as a material handler and is currently in the front office as a new model planner.
"So, the opportunities are astronomical," McGarrity said. "You can keep climbing as long as you're here at Yamaha."
Currently, Yamaha is also offering over $1,300 in bonuses for contract employees in their first six months. Yamaha is looking to fill open positions for assemblers, material handlers, welders, certified forklift operators and more.
Additional information about available positions and how to apply can be found online at www.yamaha-motor-georgia.com .
YMMC celebrated 30 years of manufacturing at their Newnan location in June of 2018.