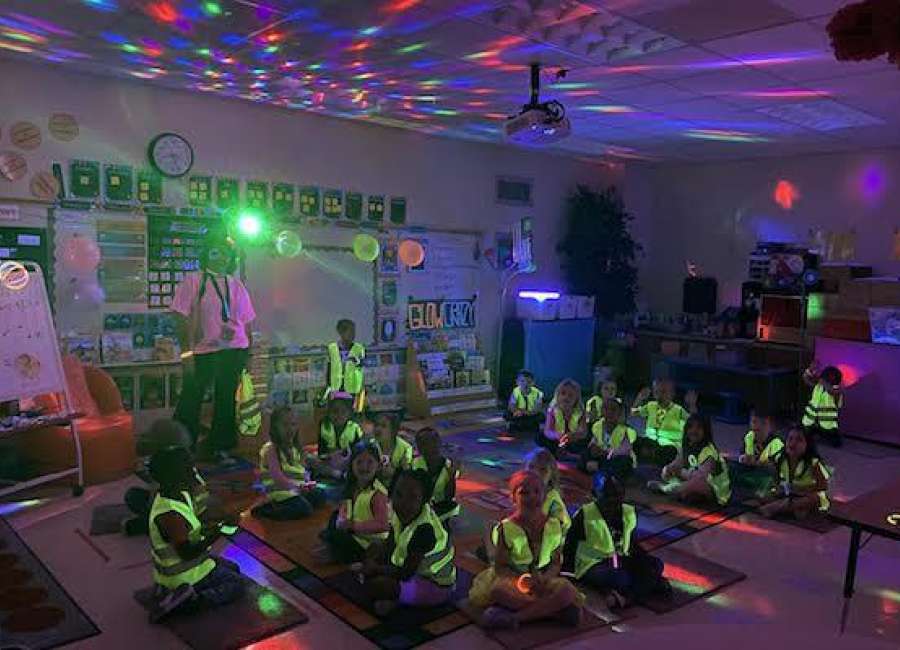 When Western Elementary School students left for the day on Nov. 11, they had no idea their school would be magically transformed by the next morning.

It took a month of planning by teachers, a Bright Ideas Grant from Coweta-Fayette EMC, community donations, and a lot of hard work, but Western's "Day of Magic" was a roaring success for the students, according to Principal Cheryl McChargue.
"They loved every second of it," she said.
Each team picked a different theme and based all its learning activities around that theme.
Enough supplies were ordered to transform every classroom in the school.
When students arrived at school Thursday morning, they had no idea what was going on, according to McChargue.
"They were so confused," she said. "As they entered the building and started seeing the hallways and classrooms, they were in shock."
The kindergarten hallway was transformed into a giant game of Candyland, with teachers dressed as characters. The library became an Italian cafe where students read "Strega Nona" and learned about the magic pasta pot.
Pre-K students celebrated with "Glow Games," and second-graders were surgeons for a day, saving their patients through their standards-matched activities.
Everyone from non-homeroom teachers to bus drivers joined in the fun, dressing as magicians or donning bow ties and top hats for the occasion.
McChargue said the teachers worked extremely hard to plan and teach their content through the theme, and the students enthusiastically approved.
"The students told us it was the best day of their lives and the smiles – even through the masks – said it all," she said. "We left for the day telling them, 'You never know when the magic will strike again!'"