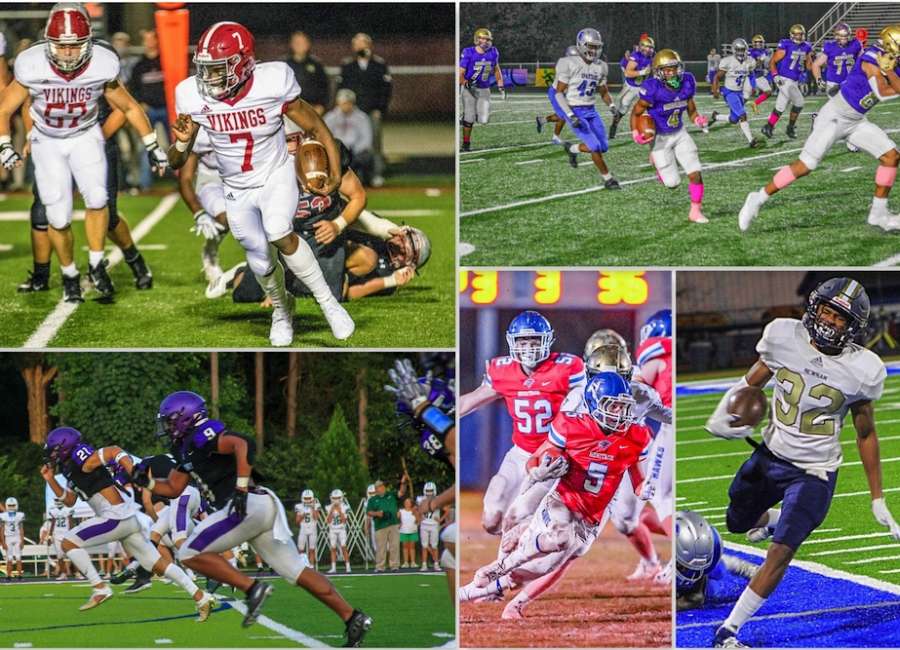 Newnan Cougars (9-0) at East Coweta Indians (8-1)
Not much left to say about this one. Two great teams with great coaching staffs are facing off for the Region 2-7A championship. In the current Georgia High School Football Daily poll, East Coweta is ranked fifth and Newnan is seventh.
Matchups will be the key to the game. How will the Indians' secondary fare against Cougars wide receivers Joshua Harris, Quanard Arnold and Johnathan Clark? How will the Cougars linebackers handle Indians running backs Jayden Bolton and Trey Bowles?
Both teams are solid from top to bottom, great quarterbacks as well as offensive and defensive lines.
The last time the two teams met when they were both ranked was in 1993 when East Coweta defeated Newnan 17-0. The two have played 28 times, with East Coweta holding a 15-13 advantage.
Can't make the game? Streaming options for viewing and listening online are available.
https://www.streamcity.org/thi...

Check times-herald.com for more information on game day!

McIntosh Chiefs (0-9) at Northgate Vikings (3-6)
It was a tough week as the Vikings lost to Whitewater last week and were eliminated from playoff contention. But there is too much pride on the Northgate sideline to not be up for their season finale.
It has been a brutal season for the Chiefs, who are winless through nine games. They have a sturdy running back in Dominick Cosper and an experienced quarterback in Hayes Herzog, who has played a lot of snaps in his career. Ben Anderson is solid on both offense and defense. He had 86 yards rushing against Starr's Mill last week.
The two schools played regularly when they shared the same region, but this is the first time they have faced off since 2015. Northgate holds an overall 8-4 advantage in the series.
Brookstone Cougars (4-5) at Heritage Hawks (0-9)
It is the final high school football game for Andrew Rich and the rest of the Hawks seniors. While the season has not turned out as they hoped, they have fought to the end.
Brookstone will be making their second trip this way in three weeks. They lost to Trinity 26-22 two weeks ago. They had an impressive win over their hometown rival Pacelli last week 9-7.
The Cougars are led by senior quarterback Trey Sanders and junior running back Joel Jones. With the possibility of finishing in a three-way tie for the top spot in Region 4-A Private, the Cougars will be primed for a big night.
Trinity Christian Lions (7-2) at St. Anne Pacelli Vikings (6-2)
Head Coach Kenny Dallas and the Lions head to Columbus to play Pacelli. A win would give the Lions their first ever region championship as part of the Georgia High School Athletic Association. The Lions won a region championship in 2017 in the Georgia Independent School Association.
The Vikings will look to ground out the game with their experienced running backs, but the Lions' defense will be much more formidable than they have seen this season.
A win gives the Lions the region championship, but a loss could mean a three-way tie for the Region 4-A top spot with Pacelli and Brookstone.