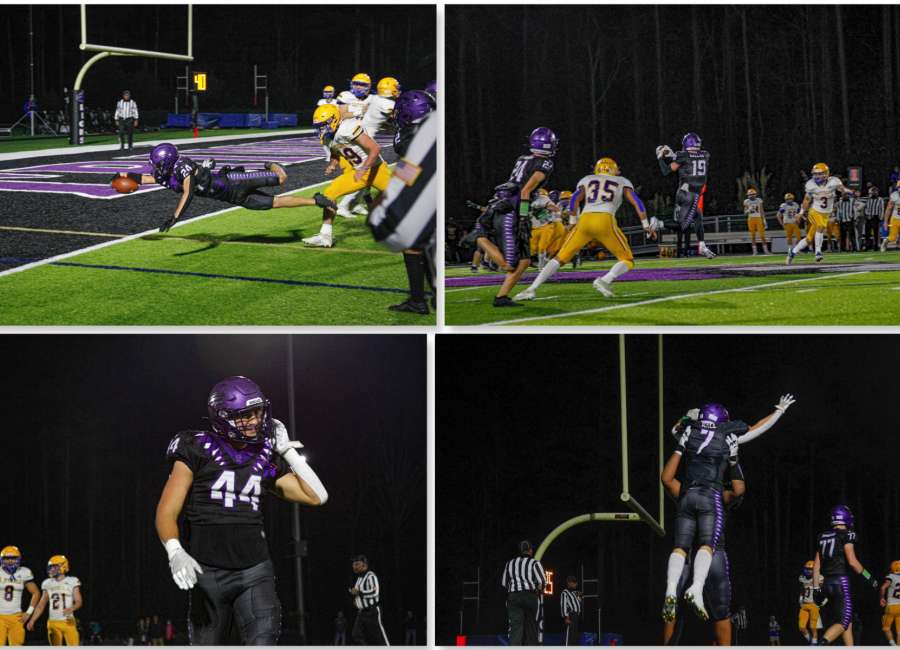 By Rob Grubbs
The Trinity Christian Lions returned home as region champions to face the Tattnall Square Trojans Friday night.

It was the first time the Lions have taken the field as a Georgia High School Association region champion. They wasted little time, scoring on each of their first-quarter possessions and cruising to a 51-0 victory
Trinity clinched Region 4-A Private last week after defeating St. Anne Pacelli 28-17 in Columbus. Tattnall Square qualified for the playoffs by finishing fourth in Region 1-A Private.
Lion Quarterback David Dallas wasted little time firing up the home crowd after connecting with his brother Joshua on a 45-yard pass on the first play from scrimmage. Tyson Wall punctuated the first drive with a short touchdown run, and the Lions were up 7-0.
After a punishing defensive series by Trinity Christian, the Lions got the ball back and scored again, this time on an Aaron Gates 19-yard jet sweep. Key to the play was a block by Wall as he turned 6-foot-6 defensive lineman Zavion Hardy away from the play and allowed Gates to run past.
The Lions added a Noah Maupin field goal and a Joshua Dallas touchdown catch to end the first quarter up 24-0. They would add three more touchdowns in the second quarter, another by Wall and two by Bryce Wilcox to go into halftime with a 45-0 advantage.
Joshua Dallas led Lion receivers with six catches for 119 yards and a touchdown, and he also led the team on most pancake blocks on a single play. On a 44-yard run by Wall in the first quarter, Joshua Dallas led the point of attack with three knockdown blocks of Tattnall Square defenders.
The defense – led by Ryan Earl, Christian Hanson and Josiah Johnson – pitched the season's first shutout. The last time the Lions held an opponent scoreless was two years ago, when they blanked Our Lady of Mercy 37-0.
Trinity Christian got one more touchdown in the second half, a 40-yard pass from backup quarterback Henry Brodnax to Joshua Taylor.
For the game, David Dallas finished by completing 18 of 24 passes for 269 yards – all in the first half. Walls had 115 rushing yards on 13 carries and his two touchdowns.
Coach Kenny Dallas said it was good to see the Lion offense come together.
"It has been a bit of a frustrating year for our offense because we have had injuries, including Joshua and David," he said. "But we were closer to full strength tonight than we have been the whole year."
Up next for the Lions will be the Whitefield Academy Wolfpack (7-4) at home. The two teams played Oct. 23, when Trinity Christian won 20-12. It was also the game in which starting quarterback David Dallas got injured on a hard tackle.
The victory improved the Lions' season record to 9-2 and netted them a double-digit win total for just the second time in school history.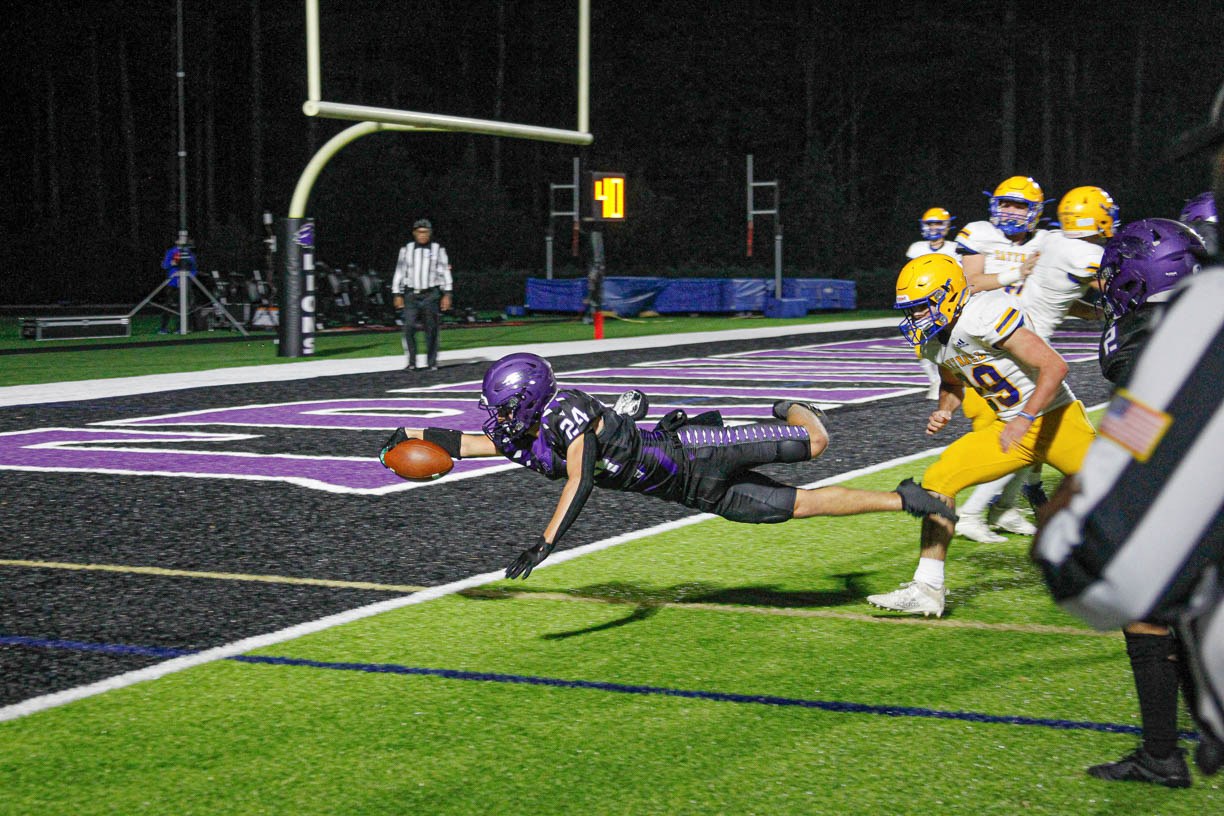 Bryce Wilcox floats over the goal line in the second of his two first-half touchdowns.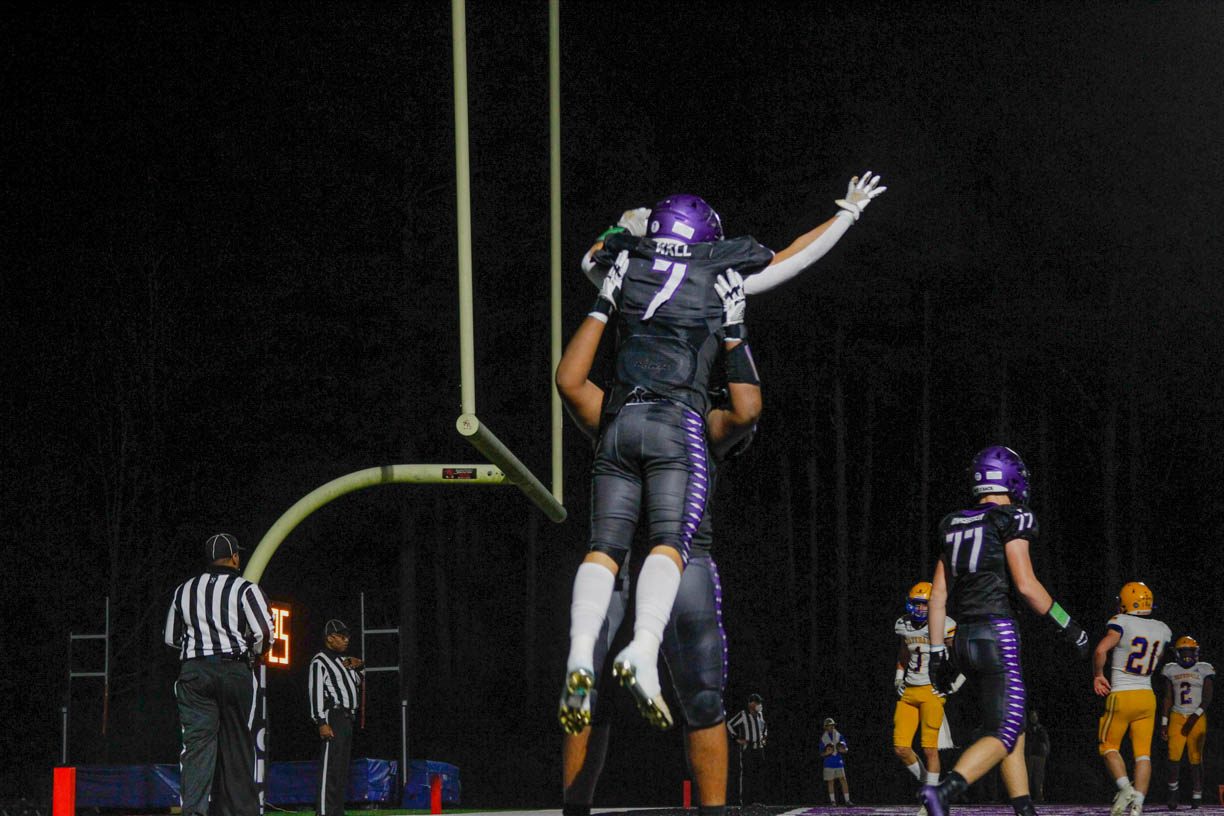 Tyson Wall had 115 yards rushing and two touchdowns.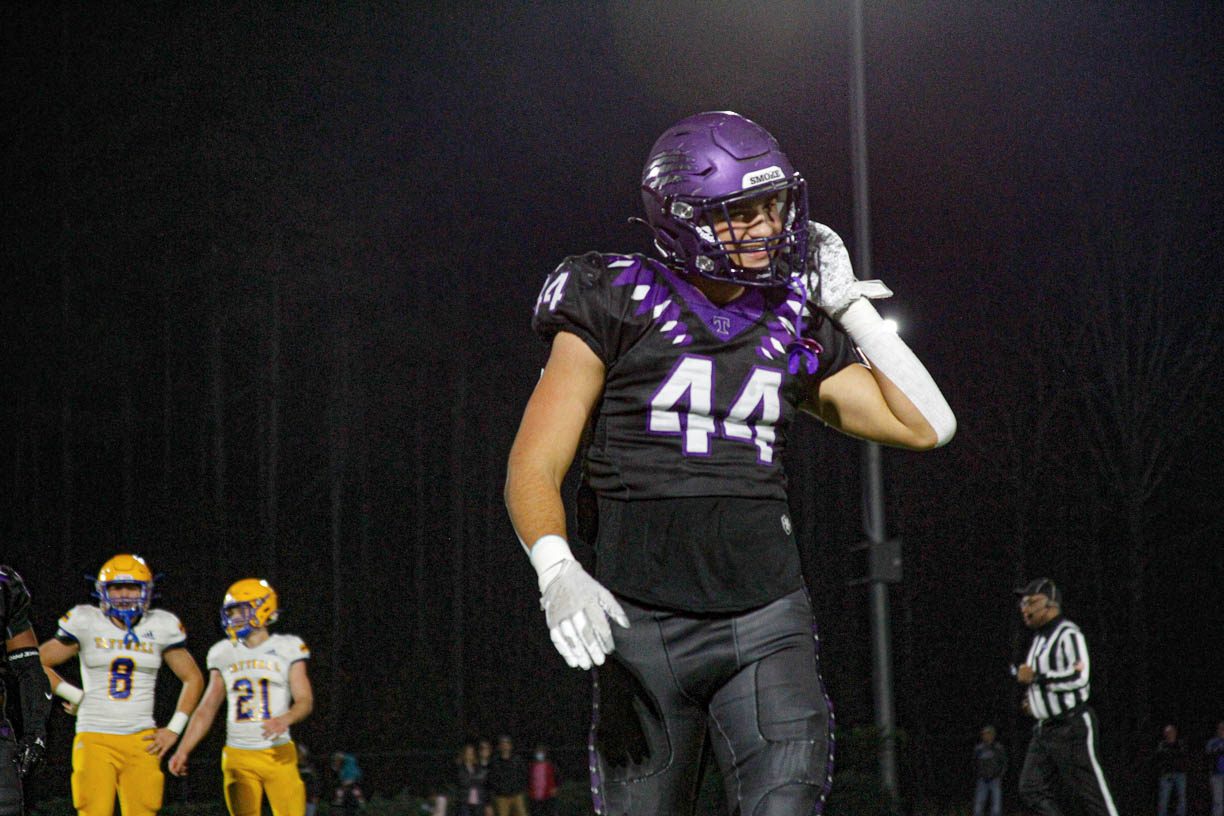 Led by linebacker Ryan Earl, the Lion defense recorded its first shutout in two years.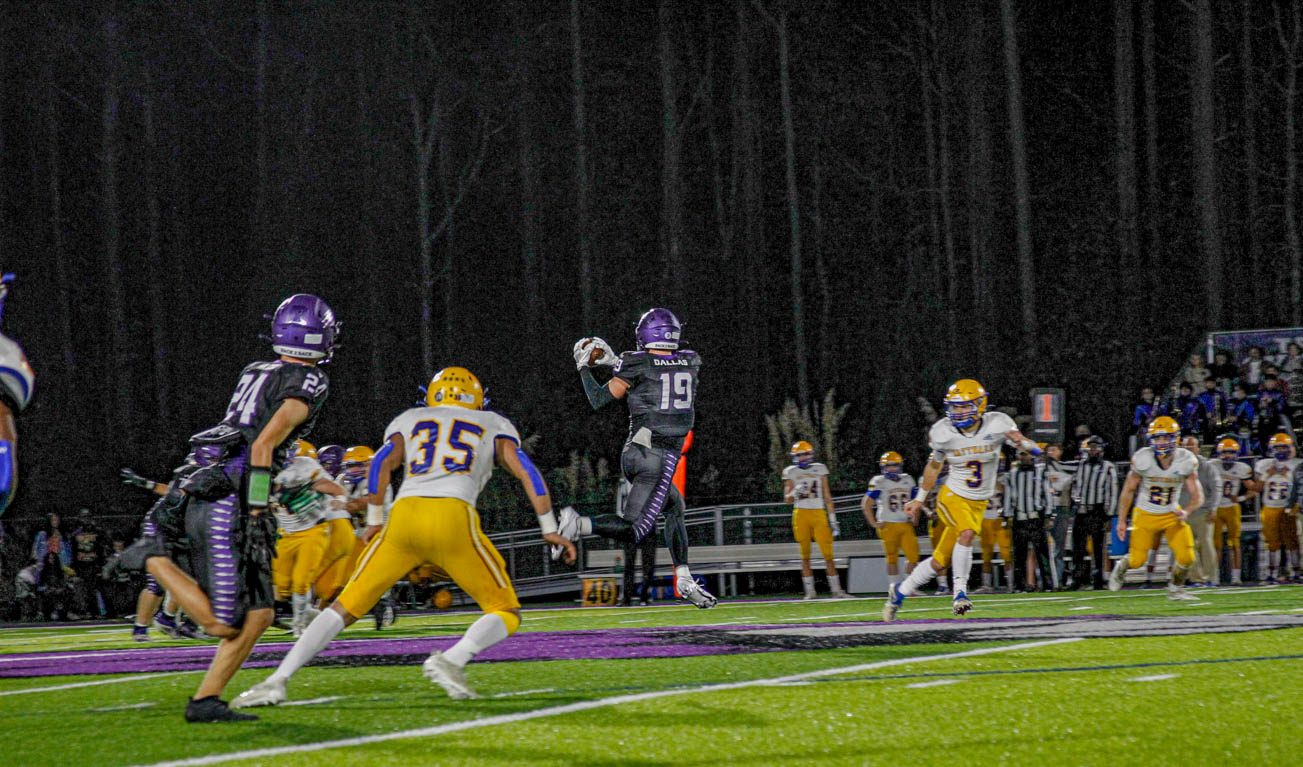 Josh Dallas led all receivers with six catches for 119 yards and had several dramatic downfield blocks.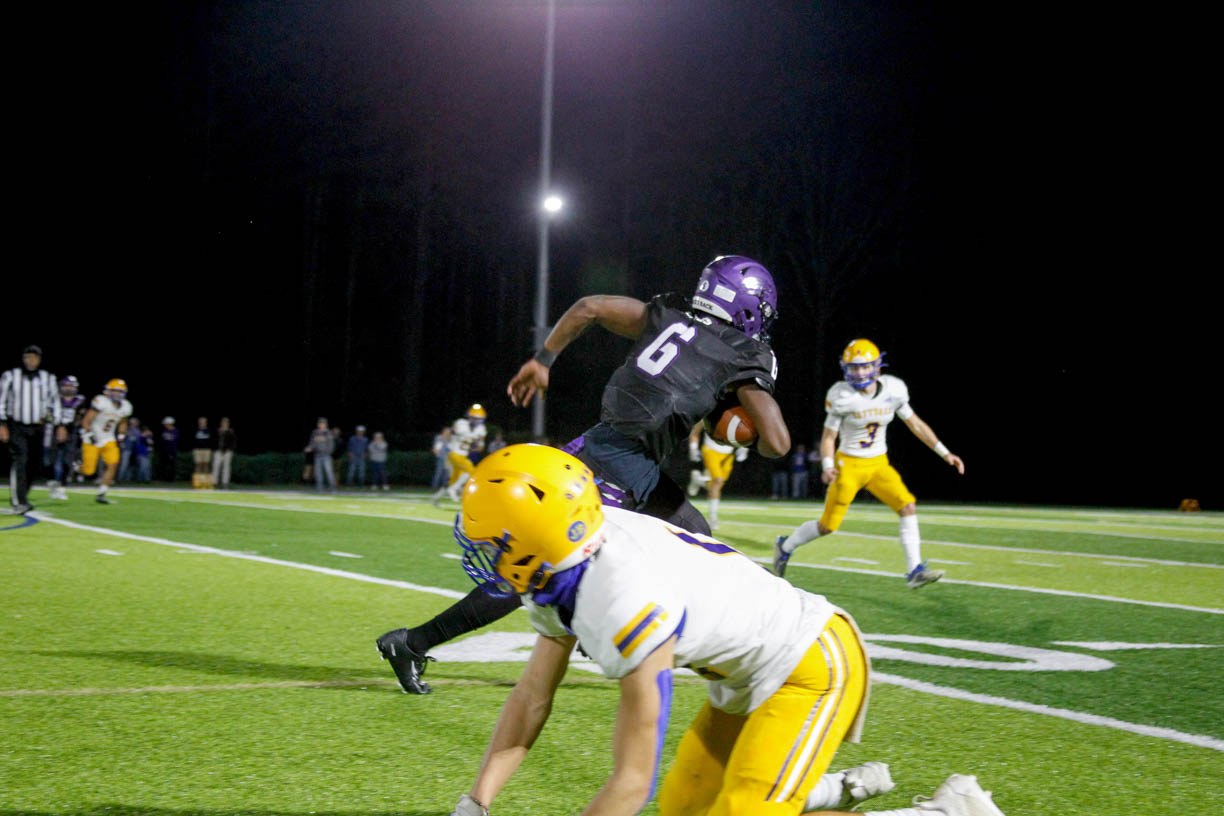 Aaron Gates, who scored a first-quarter touchdown, fakes a defender to his knees.