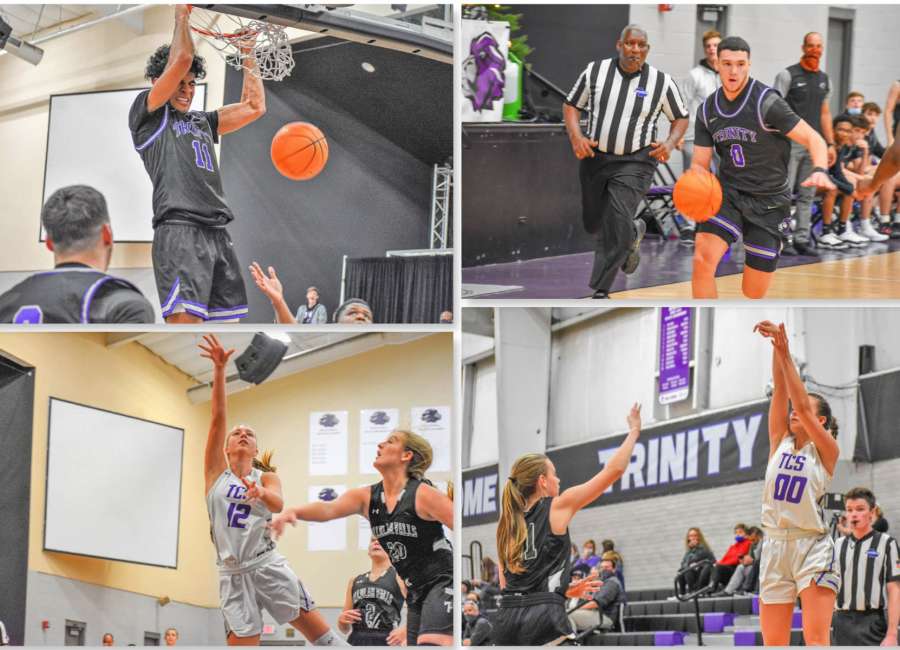 By Rob Grubbs
With an eye on a return trip to the Final-Four, Trinity Christian Head Basketball Coach Will De La Cruz started the 2020 season with an aggressive schedule.
After playing two playoff teams from last year, Marist and Greater Atlanta Christian, the Lions hosted the defending Alabama 4A state champion Williamson High School Lions on Tuesday. In a defensive struggle, Trinity prevailed 45-35 to improve to 2-1 on the season.
The Lions split their first two games; they defeated Marist and fell to Greater Atlanta Christian.
Graduation took a heavy toll on Trinity, but they have the steady leadership and experience of senior Isaac Brito to fall back on. Added to the mix is senior guard Sami Pissis, who transferred from Melbourne Central Catholic High School in Florida. The Brito/Pissis backcourt has the potential for a special season.
Williamson featured the inside out combo of 6-foot-5 post player Jordan Bell and shooting guard JaAllen Gray.
Aquan Ayema put Trinity Christian on the board with the first points of the game, and when Jackson Barnes completed a three-point play, the Lions held a 7-2 lead deep into the first quarter. Trinity could not get their outside shot to work early, and with three minutes left in the first half, Williamson took their first lead of the game.
After the break, the Lions switched to more of a slashing and driving style of play as Brito and Pissis were penetrating and scoring off the dribble. Brito punctuated the end of the third quarter with a gym-shaking dunk that gave Trinity a 30-26 lead going into the final quarter.
Trinity would outscore Williamson down the stretch 15-9, including a three-pointer from Pissis that included some high fives with the Trinity student section on his return up the court. In the end, it was a Trinity 45-35 victory.
Coach De La Cruz on the early strategy: "One of the things we have been working on is not loving the three so much early. We want to go the basket and the free-throw line, and then open that up. I wanted to get them into a rhythm of attack and then shoot."
Brito led Trinity with 17 points and seven rebounds, while Pissis added 12 points, including nine in the fourth quarter and seven rebounds. Aveyma chipped in seven for the winners as well.
Bell led all scorers with 19 points but Coach De La Cruz was proud of the defensive effort. He shared, "We realized he (Bell) wasn't a good shooter, so we wanted to limit him to outside shots only. He is strong, athletic, and physical, so if he gets down low, you are at his mercy. We did a good of helping from the backside and put him into some bad situations."
Trinity Christian will be back on the court on Tuesday night against Landmark Christian at home, both girls and boys.
Earlier in the day, the Trinity Lady Lions got their first win of the season when they defeated Tallulah Falls 38-35. They were led by Anna Denes with 21 points, while Madison Morge and Lilah Logan had nine points and five points, respectively.
Photos by Tammy McCracken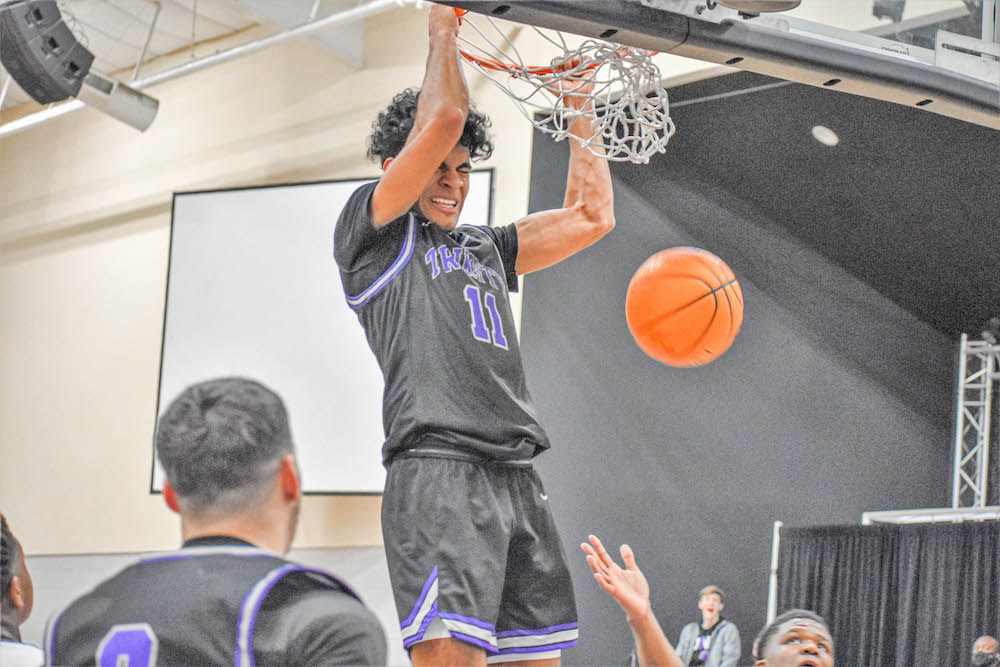 Senior guard Isaac Brito punctuates the Trinity Christian win with a rim-shaking dunk.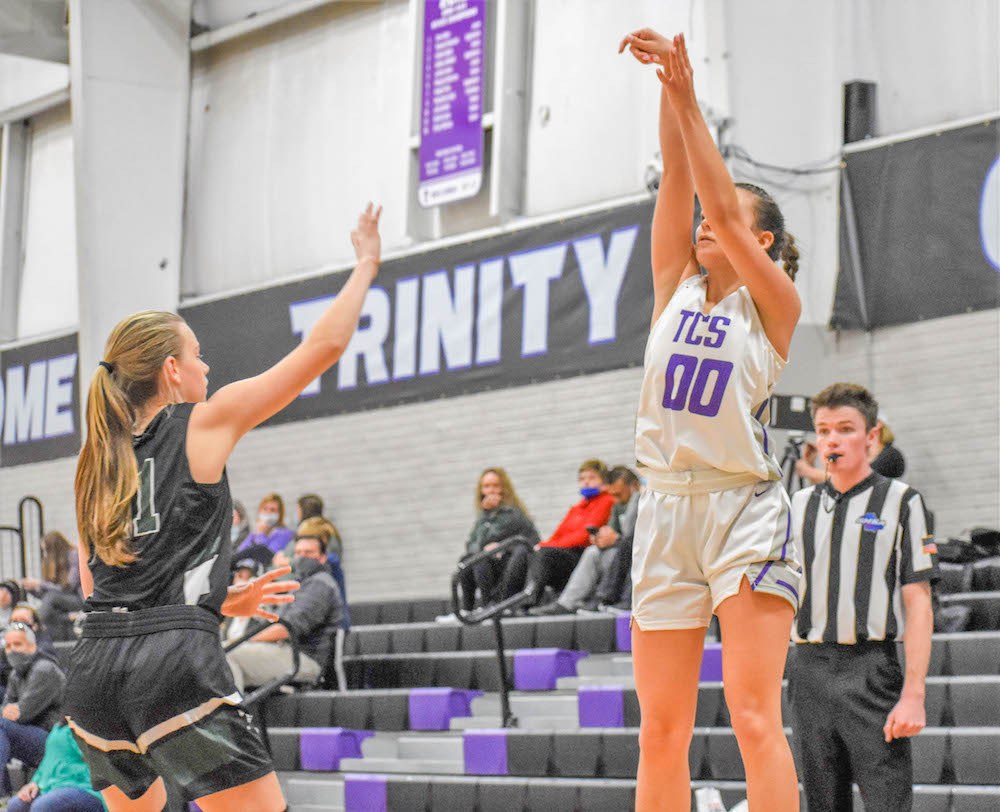 Lady Lion Madison Morge with great shooters form on the jump shot.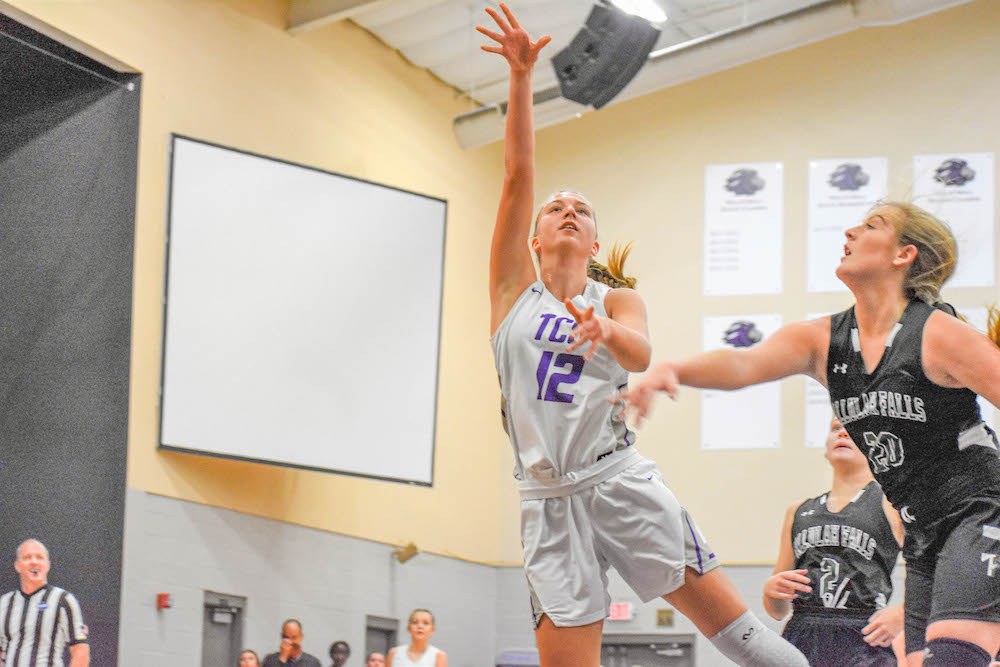 Anna Denes led the Lady Lions to victory with 21 points in their victory over Tallulah Falls.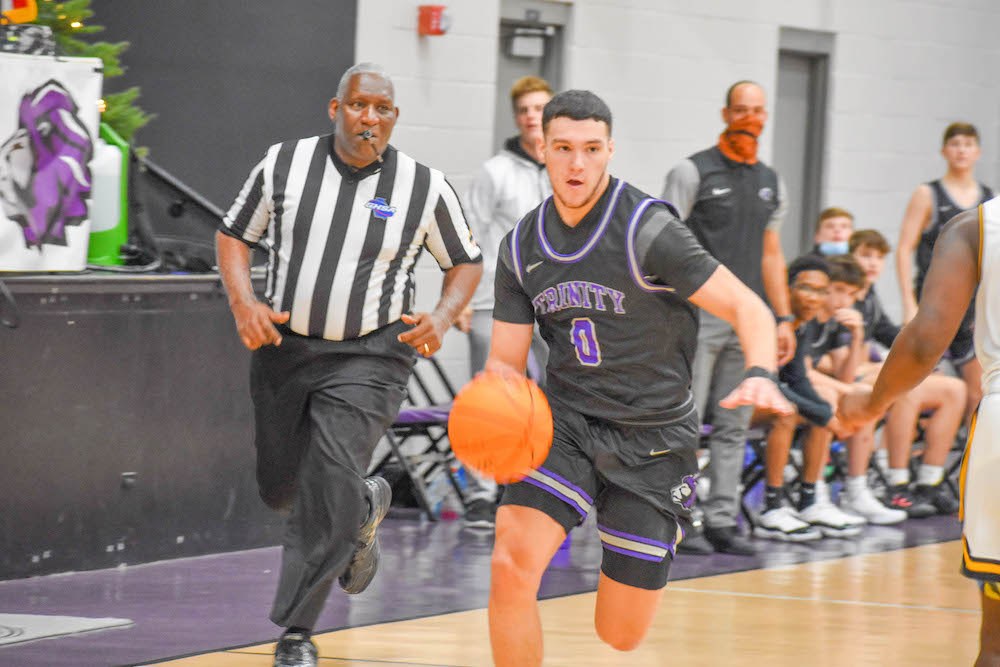 Senior Guard Sami Pissis averaged 18.3 points per game in the Lions' first three games this season.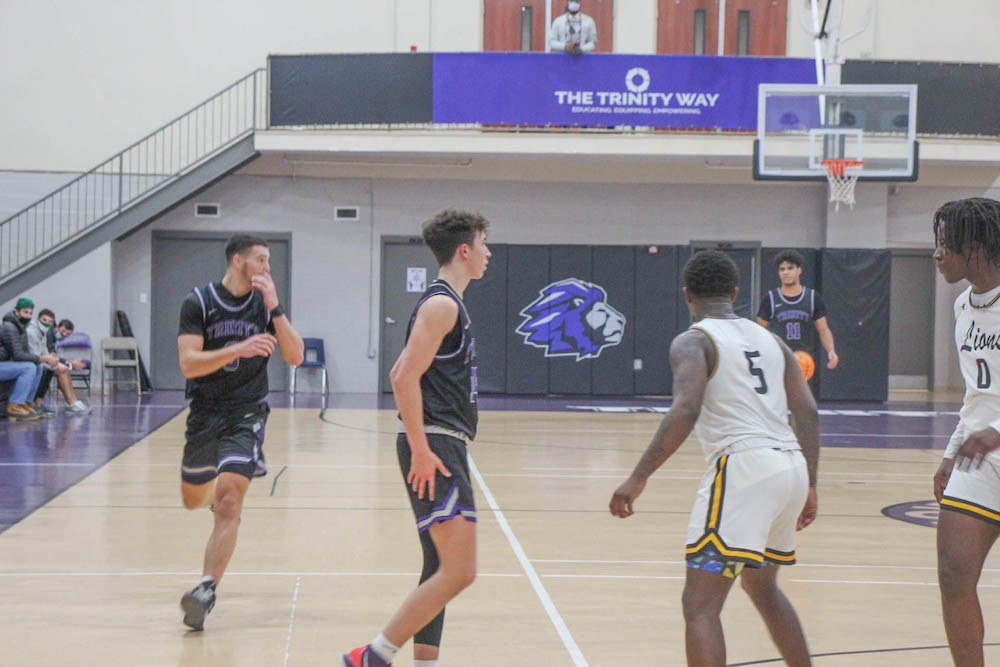 Brito leads the Lions' offense, as Pissis and Jackson Barnes move into position.