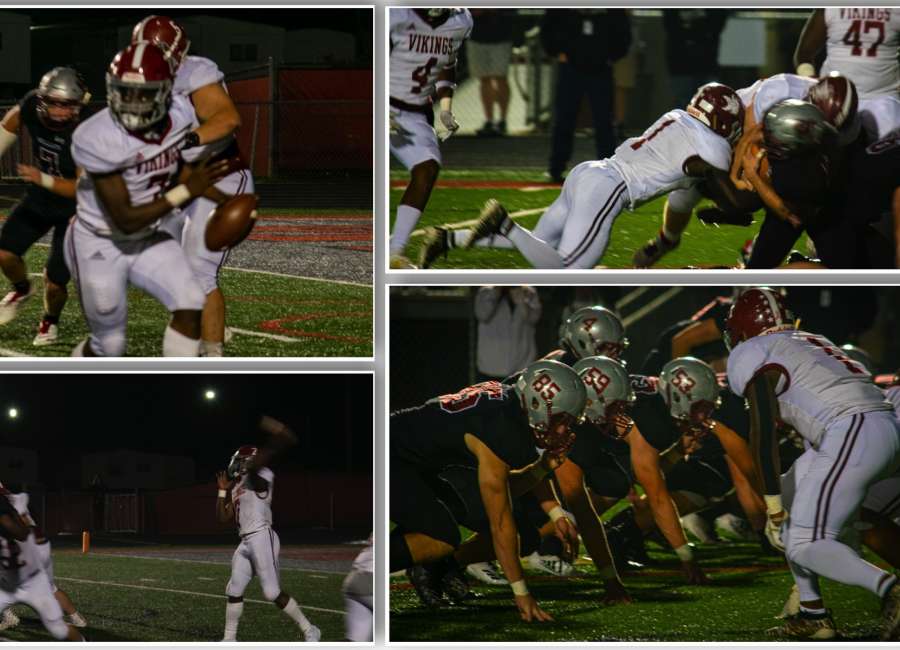 By Arvon Bacon
In a tough loss to the Whitewater Wildcats, the Northgate Vikings trailed the entire game before falling 20-7.
The loss likely has knocked Northgate out of the playoff race.
The Vikings' slow start on offense was a major factor in their demise, as their offense ended their first three drives with two punts and a lost fumble. Despite the sluggish start on offense, the Viking defense played with great tenacity, holding the Wildcats to just one touchdown and two field goals in the first half.
Trailing by 13, James Paige and Holden Smith connected on a 14-yard touchdown pass and catch just before halftime, which proved to be the only successful offensive drive of the night for the Vikings.
The second half repeated the first-half scenario. The Wildcats once again leaned heavily on their rushing attack, while the Viking offense continued to struggles. With both teams utilizing run-heavy schemes, the clock and the hopes of a Viking playoff berth dwindled as the clock reached triple zeros.
Despite the dreary loss, outside linebacker Robbie Reid had a shining performance, recording 10 tackles against the persistent rushing attack of the Whitewater Wildcats.
Next week, the Vikings will wrap up their season against the McIntosh Indians (0-9) at home at 7:30 p.m.