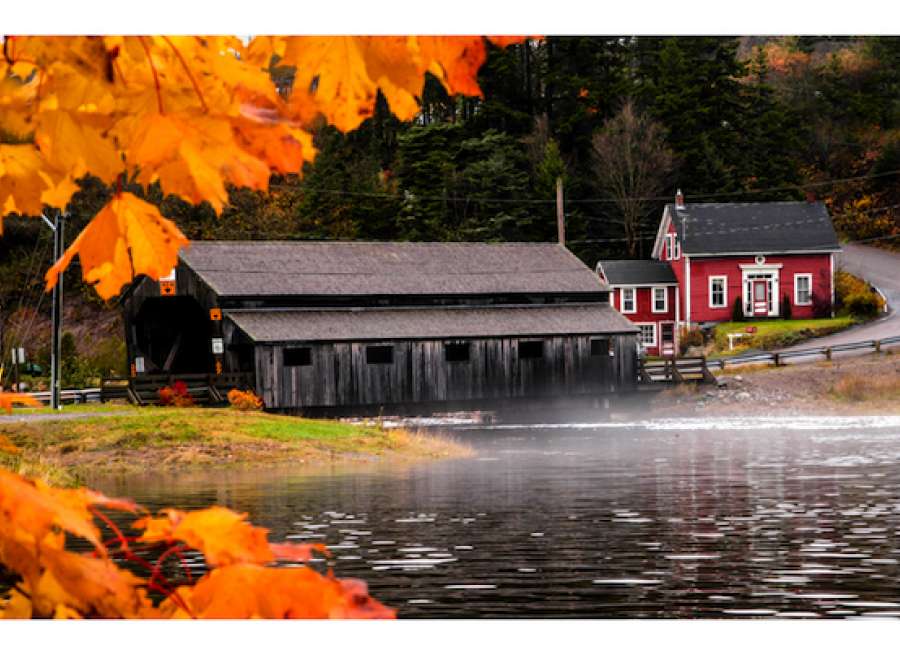 By GORDON KILGORE, Special to the NTH
This covered bridge is known as the Vaughan Creek Bridge, which spans Vaughan Creek.
The bridge can be found just east of the town of St. Martins, New Brunswick, Canada. This bridge is only a short distance inland from the Bay of Fundy.
The bridge was constructed in 1935 and the name on the bridge reads "Irish River Bridge #1."
This all wooden bridge is about 72 feet long, has a wood plank road bed, is unpainted and is in very good condition. This has been the only bridge over Vaughan Creek for the Big Salmon River Road since its construction in 1935.
Technical data:
Taken Oct. 29, 2001 at 7:51 p.m. with a Nikon D100 body and a Nikon 24-120 mm f/3.5-5.6 lens. Lens set at 72mm, 1/20 sec. at f/16