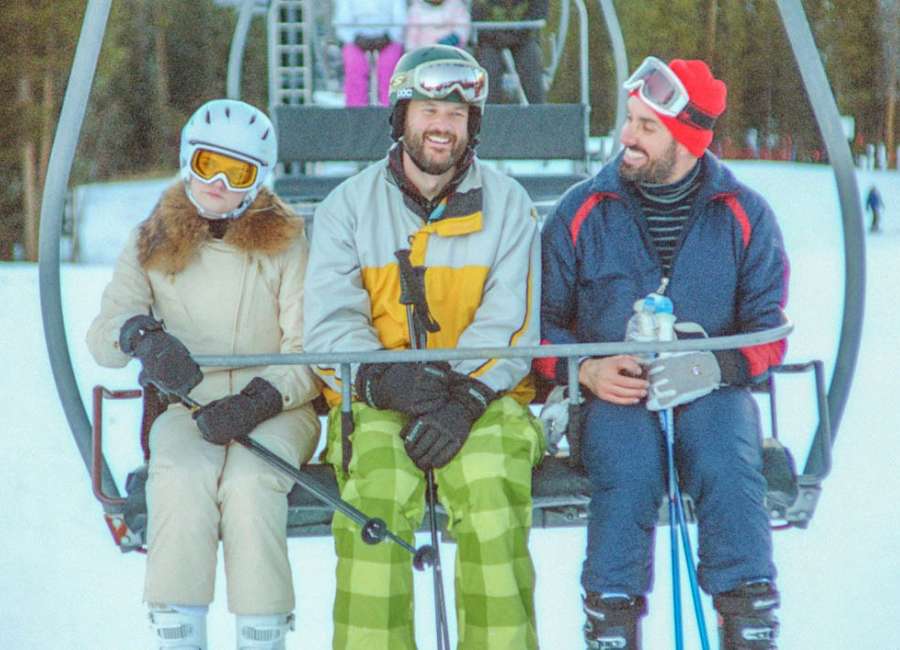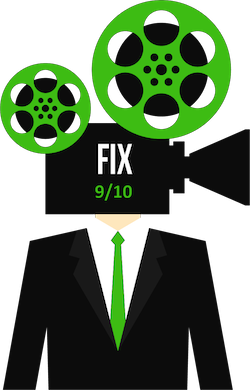 Review by Jonathan W. Hickman
Helen Keller said, "I would rather walk with a friend in the dark, than alone in the light."
Michael Angelo Covino's outstanding feature, "The Climb," is about two friends who brave everyday darkness together. I was caught by the skill of the production and the impactful story. It's a film to be contemplated on many levels.
Mike (Covino) and Kyle (Kyle Marvin) have been best friends since they were children. The two men are so close that Kyle's mother, Suzy (Talia Balsam), considers Mike a member of the family. And Kyle, perhaps the nicest guy anyone has ever met, is hopelessly devoted to his flawed brother-from-another-mother.
A former high school football star, Mike won games and thrilled fans while Kyle cheered him on from the sidelines as a member of the band. And whenever Kyle settles on a girl, Mike finds a way to mess up the relationship, usually by way of exposing unspoken truths that were hiding in plain sight. It's a potentially toxic, co-dependent relationship, but maybe, just maybe, it's not as damaging as you might think.
The film opens in France. Mike and Kyle ride bikes along a picturesque road while discussing Kyle's upcoming marriage to a French woman named Ava (Judith Godrèche). Ever the athlete, Mike coaches Kyle how to ride correctly, but the conversation drifts back to Ava. Needless to say, that climb doesn't end well.
Time passes. Mike goes through a personal tragedy, and despite betrayal, Kyle returns to his friend's side for support. Told in a series of revealing chapters, we notice a recurring, frustrating pattern. An early segment at a cemetery is heartbreaking and telling. Mike has no one except Kyle, and Kyle knows this.
A biting observational comedy, "The Climb" was written by Covino and Marvin, who have been good friends for over a decade. It's an expansion of their popular 8-minute short of the same name. That film contained the bike ride from this movie's opening. And that sequence, captured in one long tracking shot, sets the tone and points up the unique strength of the Covino/Marvin approach.
Working with cinematographer Zach Kuperstein (see the distinctive 2016 film "The Eyes of My Mother"), Covino uses long takes with a camera continually in motion; it's a light documentary style that never breaks the fourth wall. The choreography of each segment is remarkable. For example, during a Christmas party scene, the camera floats about inside and outside. At one point, it slowly tracks the exterior of a single-family residence, moving from window-to-window as events play out.
We hear the conversations inside the home and see them through the windows as if we are eavesdropping. It's surprisingly effective "Peeping Tom" visual scope, and when the camera moves in and pauses, the narrative and the performances are exacting—they hit hard. The camera is a character observing from a distance and then becoming intimate.
Such terrific, carefully constructed cinematography isn't an isolated bit of magic in "The Climb." Everything has been meticulously planned and executed in a way that has to be admired and celebrated.
I was reminded of the work of cinematographer Maryse Alberti (see "The Wrestler"), who so meaningfully captured the fight sequences in Ryan Coogler's 2015 "Rocky" spinoff "Creed." Alberti's skill in capturing the dance and punishing blows of boxing's sweet science should have received many award nominations. Equally, in chronicling the highs and lows and the blows of a relationship, Kuperstein's smooth and purposeful work should be recognized.
But the form of "The Climb" would be hollow if it weren't for the two lead performances and a meaningful story they wrote for themselves. Since Covino and Marvin bring a friendship in real-life to the film, playing friends on screen (and using their same first names) could have been a nauseating, self-indulgent gimmick. However, the result comments on the nature and importance of friendship freshly and profoundly.
"The Climb" keenly examines the nature, quality, and importance of friendship. It's a thoughtful film and one of the best I've seen this year.
A RottenTomatoes.com Tomatometer-approved critic, Jonathan W. Hickman is also an entertainment lawyer, college professor, novelist, and filmmaker. He's a member of the Atlanta Film Critics Circle, The Southeastern Film Critics Association, and the Georgia Film Critics Association. For more information about Jonathan visit: FilmProductionLaw.com or DailyFIlmFix.com