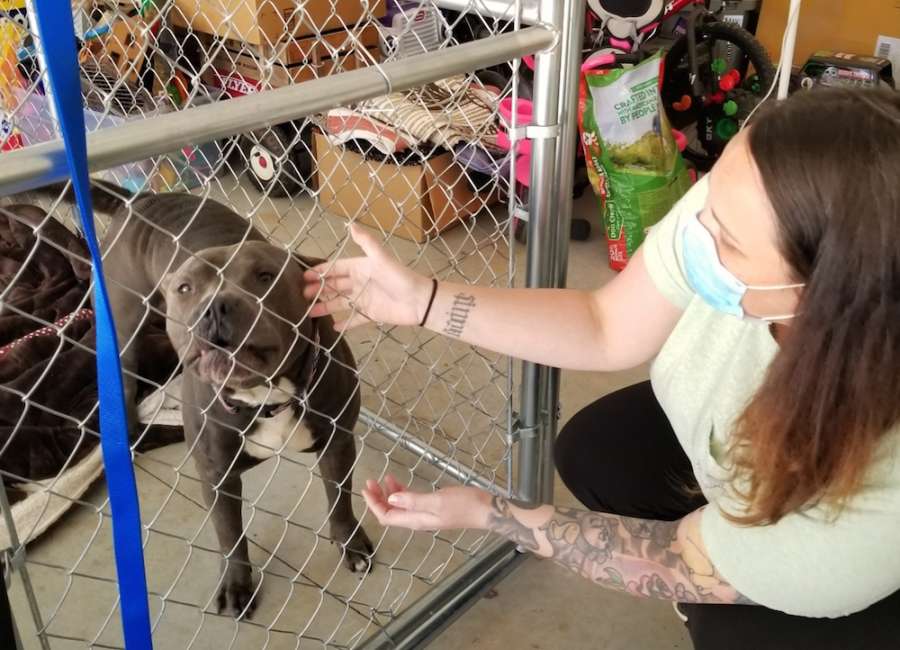 With the Coweta Animal Services shelter closed because of a COVID-19 outbreak, and animal services officers only responding to the most urgent calls, such as vicious dogs and injured animals, local rescue organizations are stepping in to house strays until the shelter can reopen.
Hearts 'n Homes Rescue is fostering several stray dogs that have been picked up since the shelter closed Nov. 2.
The organization is looking for Cowetans to help foster these stray dogs so they won't be on the streets.
"There are a lot of stray dogs out there. I don't want to have to tell people to just let them loose," said Gail Lustig of Hearts 'n Homes. "So people who find strays can call me."
Hearts 'n Homes can give the new pet foster parents a crate for the dog, bedding and food, as well as vaccinations.
While they have plenty of crates, the organization needs more dog houses than the pet foster parents can use to keep the dogs warm during cold weather. "If anybody wants to donate igloos – or any kind of dog house – we've got plenty of bedding," she said. People can keep the dogs in a garage or outside, she said.
If a dog is injured or emaciated, the shelter might be able to accept them, Lustig said. "It's going to be day-to-day depending on the availability of staff there," she said.
Typically, the shelter won't take dogs that people have taken in and cared for. But because of the current situation, the shelter will take stray dogs that people have fostered and fed.
"We are still taking calls for aggressive dogs, and we will work with rescue groups and fosters with strays when Animal Services reopens," said Coweta Associate Administrator Eddie Whitlock. "We certainly appreciate the work the rescue organizations are doing to help during these trying times."
As of Friday, Lustig said they had five strays in their care and more requests.
Hearts 'n Homes will be working on finding permanent homes for the dogs, if they can, and working to find owners of dogs who may be missing. Lustig can go out and scan pets for microchips, and people who have taken in the strays are posting their information on various Facebook groups for lost pets.
"I will take pictures and send them to the shelter and let them know that we have the dogs," Lustig said. "That is what we have been doing. We'll do the best we can and hope that they can open soon."
If you find a stray dog or are interested in temporary fostering, contact Lustig at 917-873-7408.
The Newnan-Coweta Humane Society has also been taking on strays during the closure and is in need of fosters for those dogs, as well.
Those interested in helping out and fostering dogs for NCHS can email Dog Foster Coordinator Lisa Schmidt at k9foster@nchsrescue.org or fill out a foster application at www.nchsrescue.org/foster-program .