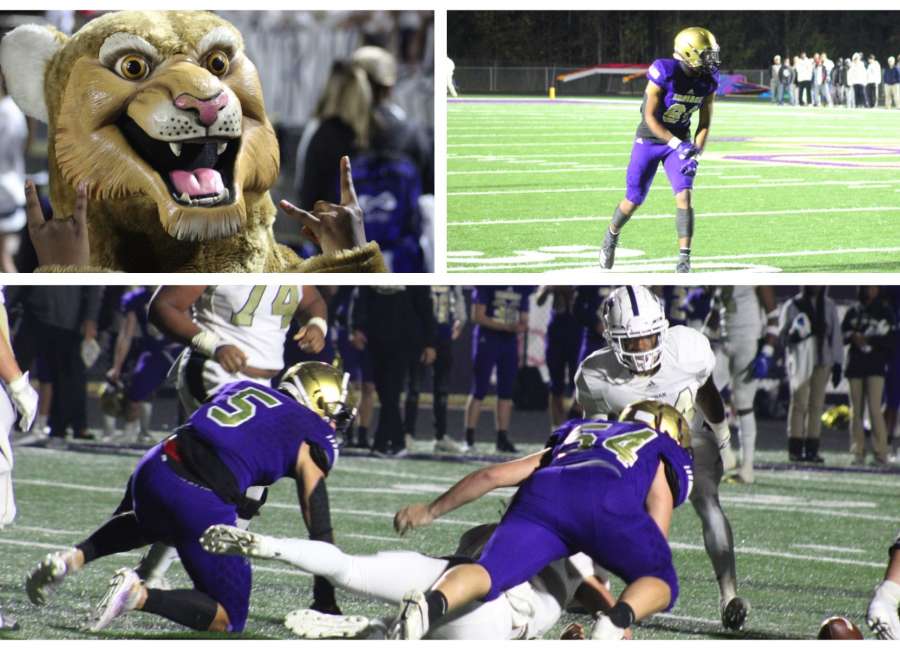 By Rob Grubbs
The East Coweta game was a classic. There were lead changes, drama and mistakes that were all baked into the East Coweta 27-26 victory. But many small, seemingly insignificant moments helped make the game what it was.
Special Teams Performance by East Coweta
When everyone looks back at the game, the blocked extra point by Chase Lewis will be the focus. But there is so much more than just lining up and blocking a kick. The Indians practice kick blocks every Monday, Tuesday and Wednesday.
Head Coach John Small shared, "That last night was from months of prep from Coach Andy Washington working with our guys on blocking punts and FGs for moments like that. He instructs those kids daily with technique and drills, and we tell them you never know when it's going to happen, but we try to prepare for every situation and to be prepared when it does."
Unselfishness on the Newnan Sideline
Newnan Cougars defensive lineman Brandon Tolvert had a huge game. He constantly disrupted the East Coweta offense and found his way into their backfield. In a key moment in the fourth quarter, when the Cougars were trying to get a stop, Tolvert had an issue with his helmet and was forced to come out of the game.
However, sophomore offensive lineman Myles London offered up his helmet for Tolvert to use and remain in the game. It was a small moment, but when the Cougars defense held and got the ball back, the importance was not lost.
Mistake Free Play from East Coweta Quarterback Danny Shoch
The East Coweta offense has been much more balanced this season because of the quarterback play of Danny Shoch. He had a big night with two touchdown passes, but also as important was his efficient game management skills. He constantly made great decisions and did not allow a turnover.
Disrupters
Dylan Spelios for East Coweta and Tolvert for Newnan played amazing all night. Spelios has a tall frame with a lot of wingspan; his height and arm length cause vision issues for the opposing quarterbacks. On a key third down play in the fourth quarter, Spelios batted down a pass at the line of scrimmage to force a Newnan punt.
Tolvert works in the middle of the defensive line and goes with pure strength. He collapsed the East Coweta offensive line on several occasions and stopped the running game.
Training and Medical Staffs for Both Teams
Unnoticed to many last night was a change in the weather. While the average humidity for Coweta County is around 68 percent this time of year, those dropped significantly early in the week.
That changed rapidly, at 5 p.m. the humidity was at 47 percent, but that went up to 83 percent at game time. The change increased the likelihood of muscle cramps for the players. The training staff worked extra hard to keep the starters on the field.
Development of Players on Both Sides
Both coaches have seen players step up this year and work their way into playmaking status. For East Coweta, Hazaia Phillips has become a force. The 6-foot-4 basketball player for Coach Royal Maxwell has become an offensive weapon, including a touchdown pass last night from Shoch.
Coach Small said, "He is a great example of 'buy-in.' He has handled it the right way, and it has worked out great for him and us. He has trusted the process. Wide receiver Christian Holmes is in the same category."
For Newnan, sophomore wideout Aundrea Carter has worked his way into an integral part of the offensive game plan. Coach Walker said, "He has done a really good job, and he played last night with a bad shoulder."
There was a complete contrast of emotion after the game, elation on the Indians sideline and disbelief on the Cougars' side. But both teams must move forward. The second season starts this week, and as both teams host a first round matchup and home, there will be a new opportunity to create the small moments that make a big difference.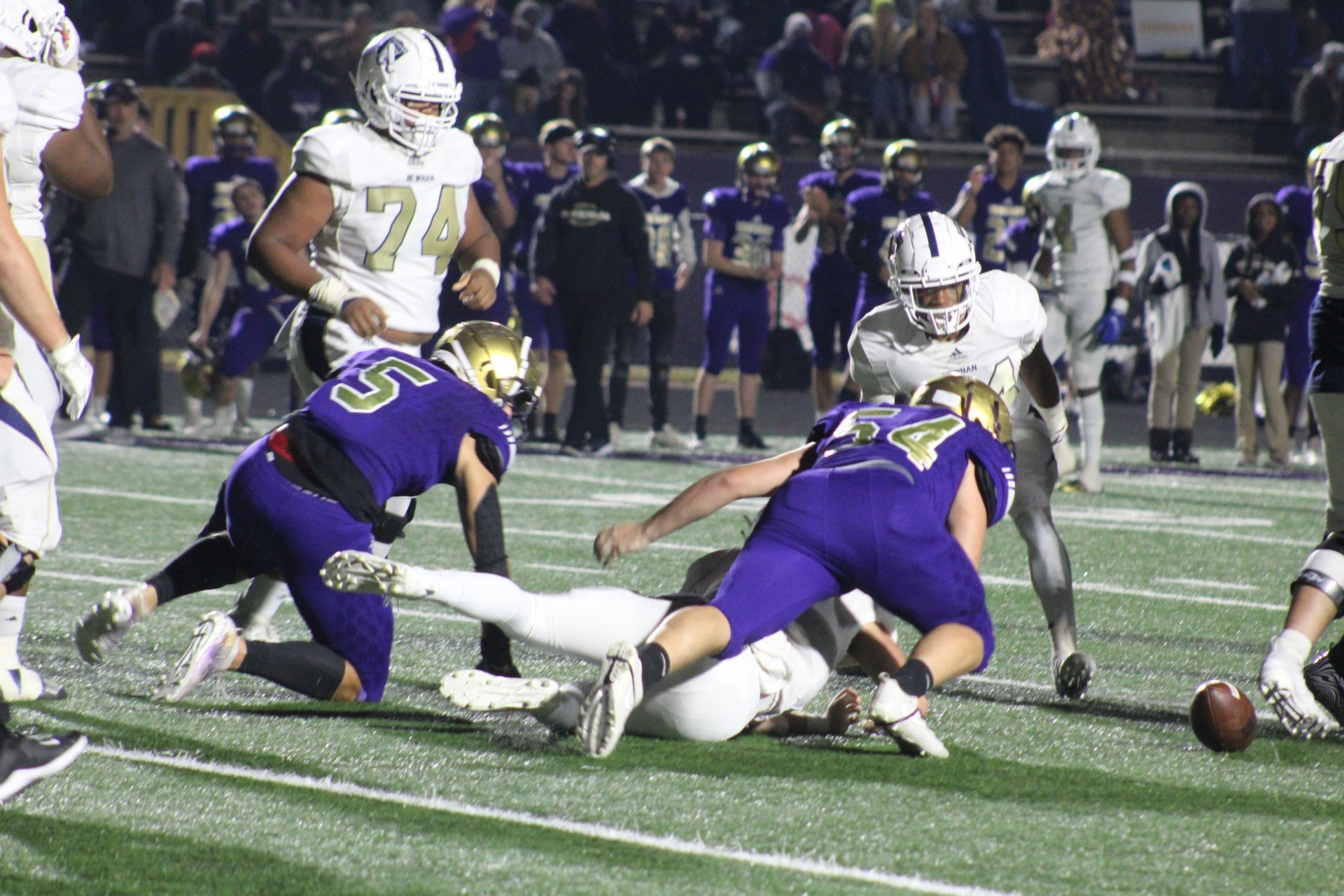 Dylan Spelios, shown with Sean Culpepper, caused matchup issues for the Newnan offensive line all night.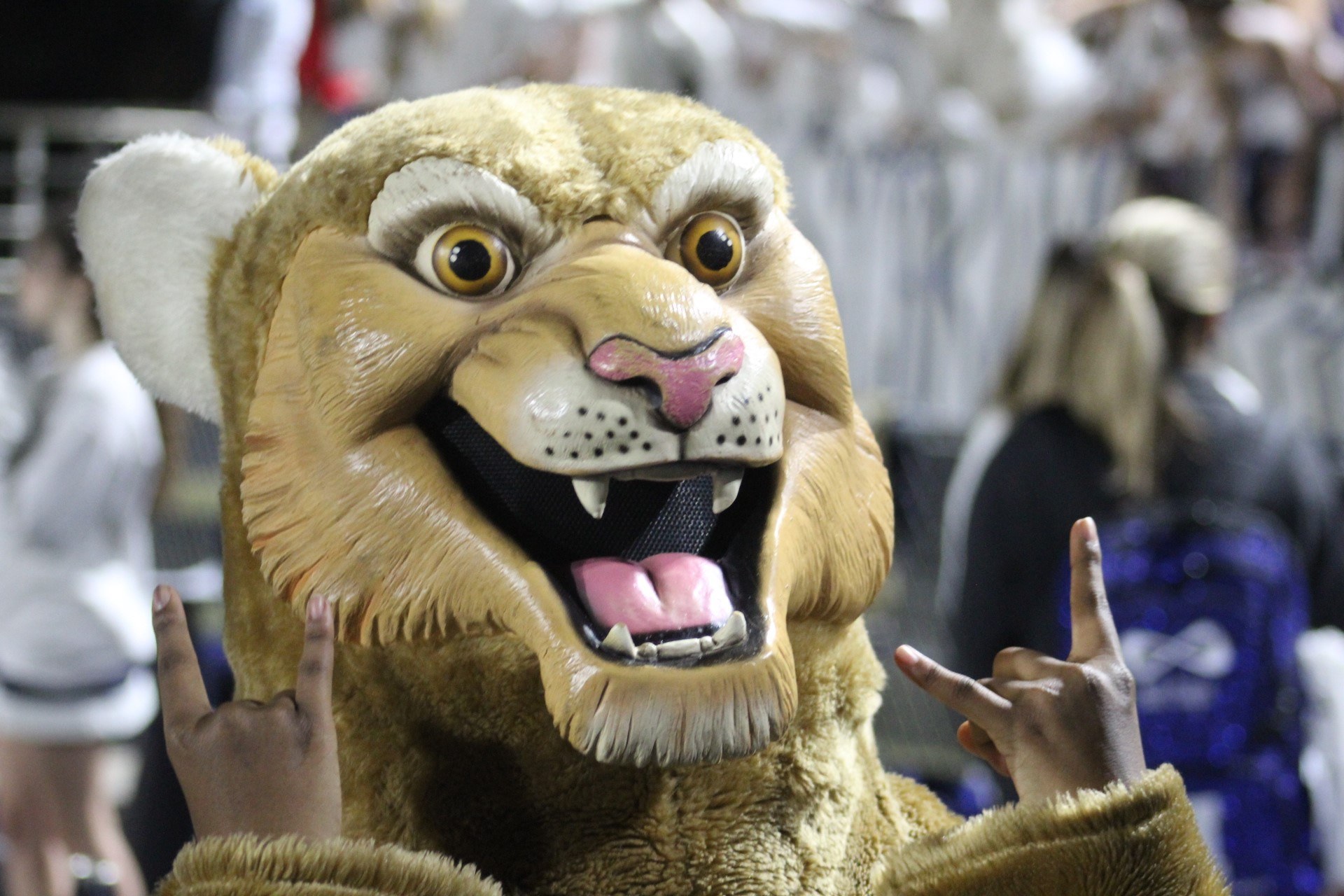 The Newnan Mascot was locked in on the action from the Newnan sideline.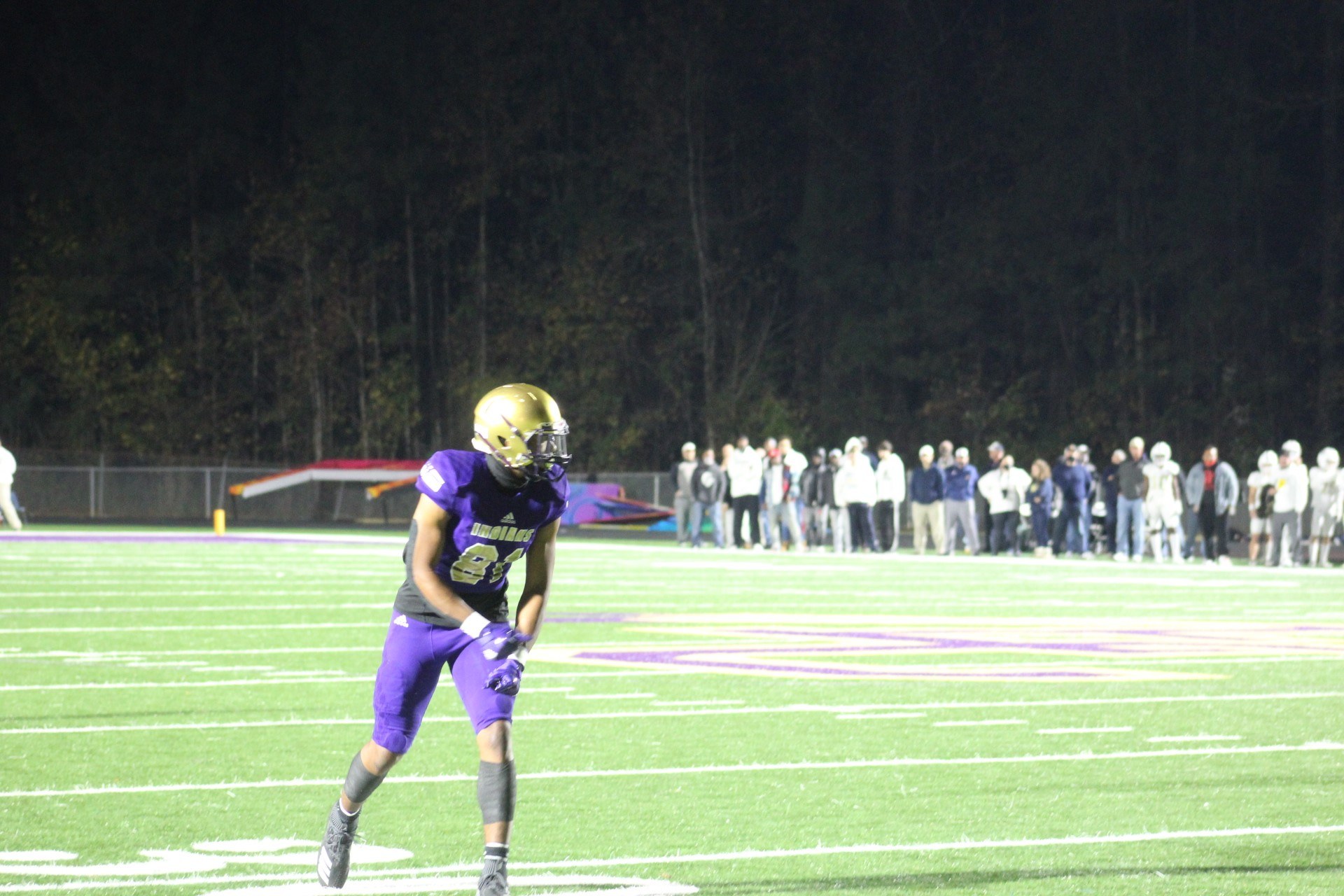 Hazaia Phillips has worked his way into the East Coweta offensive rotation.