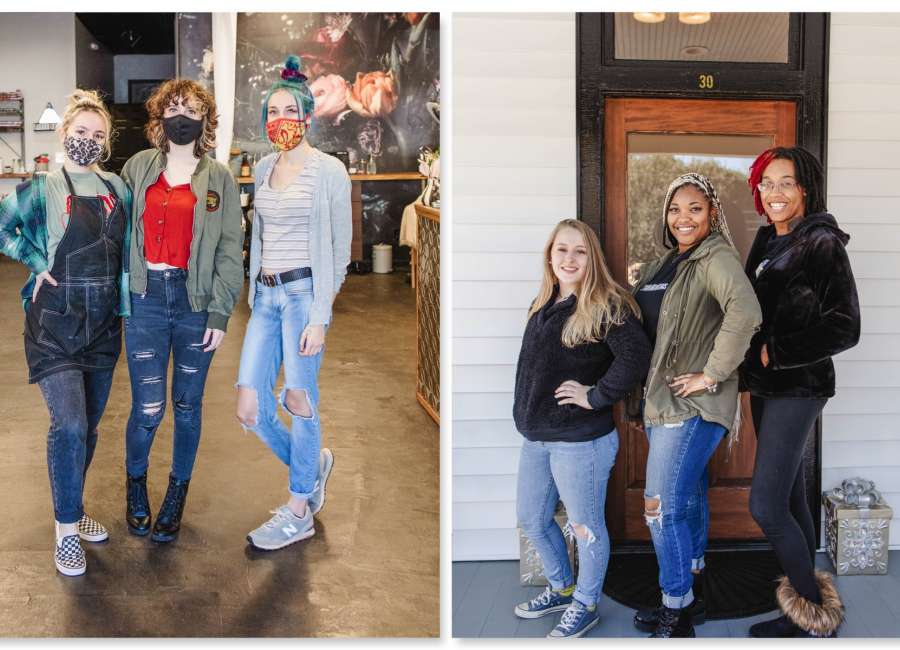 The following is a weekly collaboration that showcases the family of Newnan's downtown merchants.
Along with Newnan Main Street, The Newnan Menu, Chasity Posey Photography, and Vwahla Creative, The Newnan Times-Herald is proud to help promote the heart and soul of downtown Newnan through these profiles.
For the next several weeks, The Newnan Times-Herald and Newnan Menu will profile several of our locally owned, downtown businesses.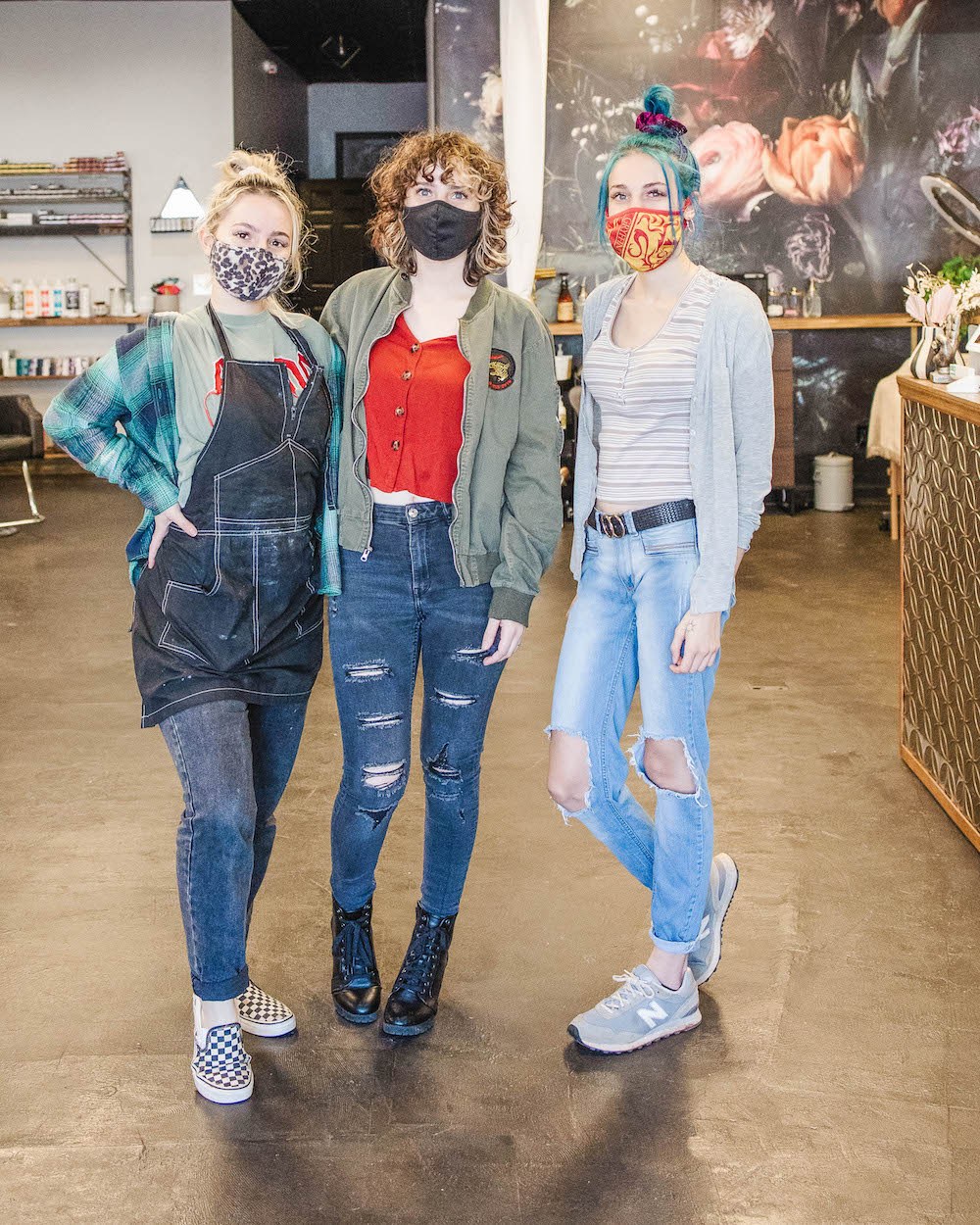 B. Young Beauty
Brittany Young
Can you tell us about yourself?
I am a wife and dog mom to 3 dogs. I am also one of 8 children and grew up in Jonesboro for most of my life and began to move when I was 12 years old. Which lead me to Newnan. I have been here for 13 years.
I am a licensed esthetician and a bridal artist. I specialize in express skin treatments and brow services. I grew up a tomboy and didn't begin to dabble in makeup and beauty until I was about 15-16 years old. I have been in the beauty industry for 10 years and received my license at the age of 19. I opened my studio and spa in early 2018.
I am a big movie and book nerd especially when it comes to franchises like Harry Potter and Marvel. Movie marathons and audiobooks are my life. I'm a food lover and enjoy trying to bake fancy desserts at home for my husband.
I am also a singer and met my husband through my first band. I was signed to a small local label at the age of 19 and released my first album shortly after. I will soon be getting back into my music and will be releasing an EP in 2021.
What led you to open your business?
I have had the opportunity to work for and alongside many amazing people. I wanted to create a space for my peers and clients to come in and feel comfortable to be themselves. We are an extremely relaxed environment and embrace everyone's style and ideas of beauty.
Why downtown Newnan?
I loved the community of downtown Newnan. The area holds so much history and I enjoy the atmosphere. The relaxed vibe was the perfect place for our salon.
Can you tell us more about your business?
Our salon spa is a relaxed environment that allows clients who visit to feel relaxed and at ease while working towards their hair, skin, lash or brow goals. Our team is made up of hairstylists, estheticians, lash artists, and bridal specialists. We work in-studio and provide the following services: vivid colors, balayage, blonding, hair extensions, lash extensions, brow shaping, brow tinting, brow lamination, and makeup. Our on-location bridal team specializes in natural glam makeup and romantic boho bridal hairstyling.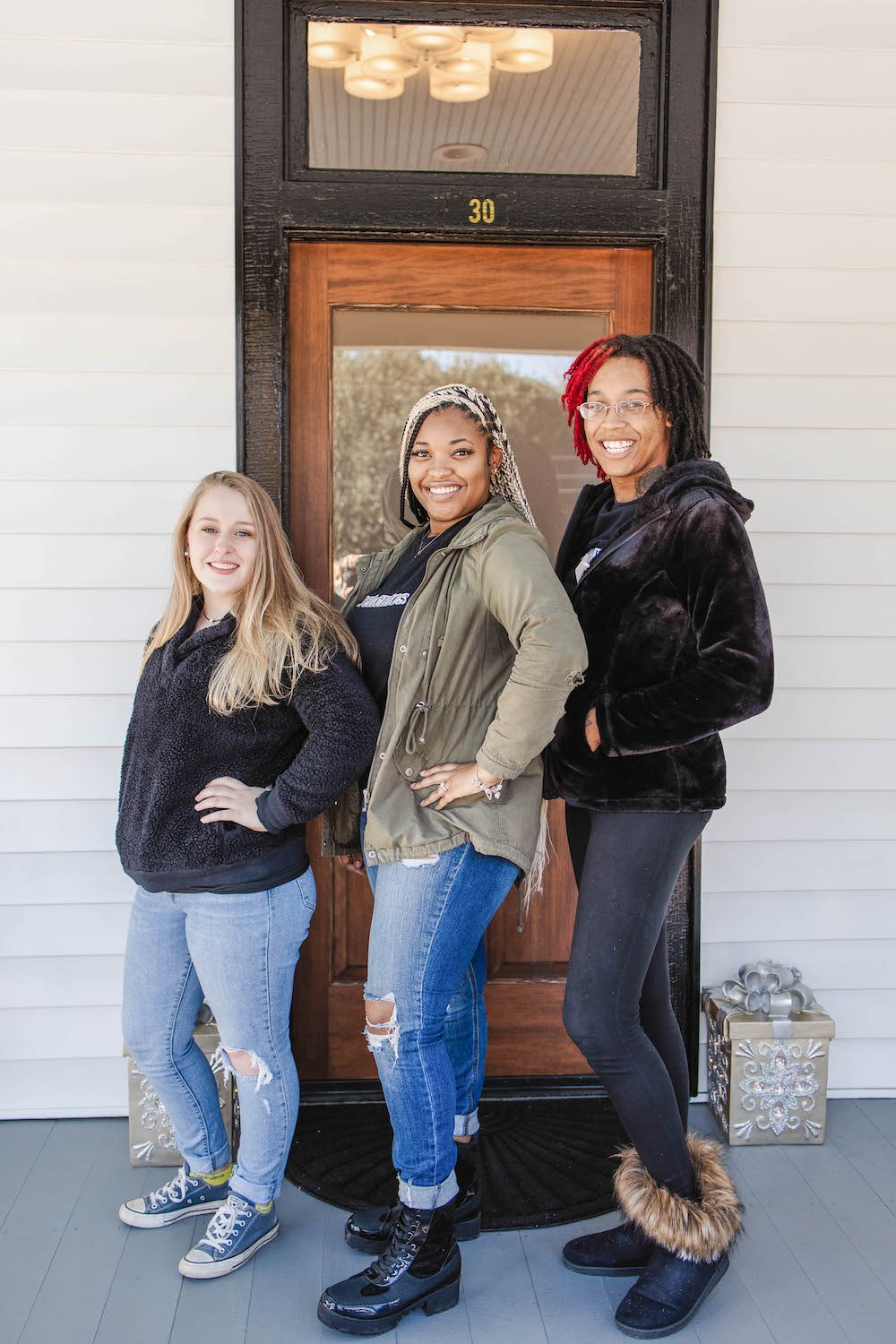 Frenchies Modern Nails Newnan
Tameka & Andre Ross
Can you tell us about yourself?
I enjoy the beauty that is around me. A local adventurist who enjoys hiking, biking, and sightseeing the beauty of nature. You can often find me walking our beautiful historic downtown historic neighborhoods admiring the Victorian architecture or visiting local parks or open houses in new neighborhoods satisfying my addiction to HGTV.
What led you to open your business?
My family has always said since I have such high standards for cleanliness, natural products, and a high level of customer service, I should invest in bringing this to your local community in nail care. This is exactly what I've done with Frenchies Modern Nail Care of Newnan. It represents my passion to promote clean, healthy and affordable hand and foot care with toxin-free, high-quality products.
Why downtown Newnan?
Without a doubt, I love the eclectic vibes of downtown Newnan with its creativity and such a positive atmosphere. Plus, I wanted to try my hand at restoring a 100 plus year-old Victorian property with a modern design and flare.
Who inspires you?
I'm inspired by a loving family of entrepreneurs. Furthermore, I consider Frenchies as a mission to serve up and/or restore clients' healthy nails without using harmful products and procedures. The motto, "We Love Clean" was the first sign that this franchise nail salon deserved my investment.
Can you tell us more about your business?
We proudly offer a clean and modern environment, delivering the safest, most sanitary hand, and foot care. We bring care and creativity to all we do and feel successful when our guests are bursting with confidence – and can't help but show it. Frenchies is a winning franchise concept that completely reimagines the nail care industry. High-quality services are delivered at the right price in a clean, fresh, sleek, and welcoming environment - all supported by modern customer experience processes and technology.